30.00
30.00
30.00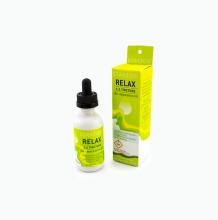 Stratos Relax Tincture | 1:1 100mg Rec
Pick-up Location
Note:
Price may vary at different stores
Description
Relax 1:1 is a phospholipid emulsion 1:1 tincture made with whole plant CBD and hybrid THC to create a therapeutic effect with a relaxing THC effect.
yQ7aFvnxuo
Hewie
Stratos Relax Tincture | 1:1 100mg Rec
1:1 tinctur. Sleep! That is what it's for!
Saleena
Stratos Relax Tincture | 1:1 100mg Rec
This one is also good like the Relax one
Similar Products