1
USD
10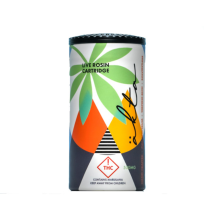 Akta Live Rosin Cartridge | Grease Monkey 500mg Rec
Pick-up Location
Note:
Price may vary at different stores
Description
Made from the purest live cannabis rosin, äkta live rosin cartridges deliver the true entourage effect and authentic high. It all starts with whole flower, flash frozen at harvest to preserve the trichomes, hand-crafted into hash using the artisan process of ice water extraction and naturally cured into a full-spectrum, pure live rosin hash oil rich in cannabinoids and terpenes.
Each äkta live rosin cartridge contains 500mg of full-spectrum, strain-specific, solventless live rosin hash oil. Unlike traditional distillate carts, you can expect more flavor and aroma from a higher concentration of natural cannabinoids and terpenes with every hit. And unlike other solventless cartridges, our live rosin is naturally cured, not mechanically separated. Äkta live rosin vape cartridges – for the concentrates you love to dab in a convenient, long-lasting cartridge offering authentic flavor, aroma and high. Taste the garden.
äkta is Swedish for authentic, genuine, real, true. äkta cannabis-infused products are made with authentic, hand-crafted, terpene-rich, solventless hash oil. äkta provides the authentic cannabis experience with pure, unadulterated products offered to you from a socially-responsible company focused on customers, employees and making the world a better place through integrity, honesty and transparency.
äkta uses the highest quality glass and ceramic cartridges to safeguard consumers with an advanced heating element that provides consistent, smooth vaping.
STRAIN TYPE: Hybrid. GG4 x Cookies and Cream.
POTENCY: 76.82% THC. 5.90% terpenes.
BATTERY TYPE: 510 thread battery.
DkPh4nfrqd
This product is not rated yet. Be the first to review it.
Similar Products