1
1
10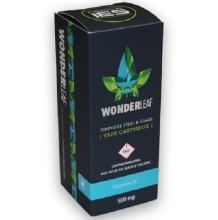 Wonderleaf Cartridge 250mg
Pick-up Location
Note:
Price may vary at different stores
Description
The cartridge, being made of steel and glass rather than plastic and super glue, has real weight to it that makes it feel trustworthy. Holding the cartridge in your palm, it feels like a small hand grenade. It's sturdy, yet sleek. According to Cross, this cartridge is the most recent of many iterations.
Characteristics
Manufacturer
Wonderleaf LLC
This product is not rated yet. Be the first to review it.
Similar Products