Cinco de Mayo 2018
The spring holiday of fun is near.
The origins of the holiday's name are quite simple it means Fifth of May when translated from Spanish, that is the date of the holiday itself. It is probably celebrated as much as St. Pattrick's Day by many Americans, though unaware of how and why it came to be so popular in the States.
The holiday is kind of a blend of the American and Mexican culture. In no case should it be confused with Mexico's Independence Day that is observed on September 16. Cinco de Mayo has about 150 years of history in the US, and there are still disputes about the origin and history of its occurrence here. Ironically, this holiday is mostly ignored Mexico. For many years of disputes and arguing, it eventually evolved into a celebration of Mexican culture and heritage. First, it had become widespread in the states with large Mexican-American populations, and has lately spread to the territories of all states.
So let's not dwell too much on history and just have a good time.
What can you do for Cinco de Mayo this year?
1. Plenty of pubs, restaurants and other places offer fun Mexican themed programs.
2. In addition to drinking and dining establishments, there is usually a variety of themed festivals. For example, on May 5 and 6, several events will take place in Denver - on the great lawn near Bannock Street, in Lincoln Park between Broadway and Lincoln, and in the Greek Amphitheater.
3. As this year's Cinco de Mayo falls on the weekend, this is a great opportunity to spend time with friends, make a Mexican party at home, cook tacos and other Mexican meals instead of the usual barbecue and maybe enjoy some Mariachi music.
4. But if you are not a big fan of noisy companies, but still want to do something fun over this weekend, just stay at home, and enjoy movies on the subject. Here are some of our picks - El Mariachi Trilogy, The Battle (2013),  La Bamba (1987), Nacho Libre (2006), Instructions Not Included (2013), McFarland, USA (2015), Born in East L.A. (1987).
5. In honor of the holiday cannabis stores also offer great deals for you to take advantage of. Just check out the deals Silver Stem offers in the corresponding section of our website.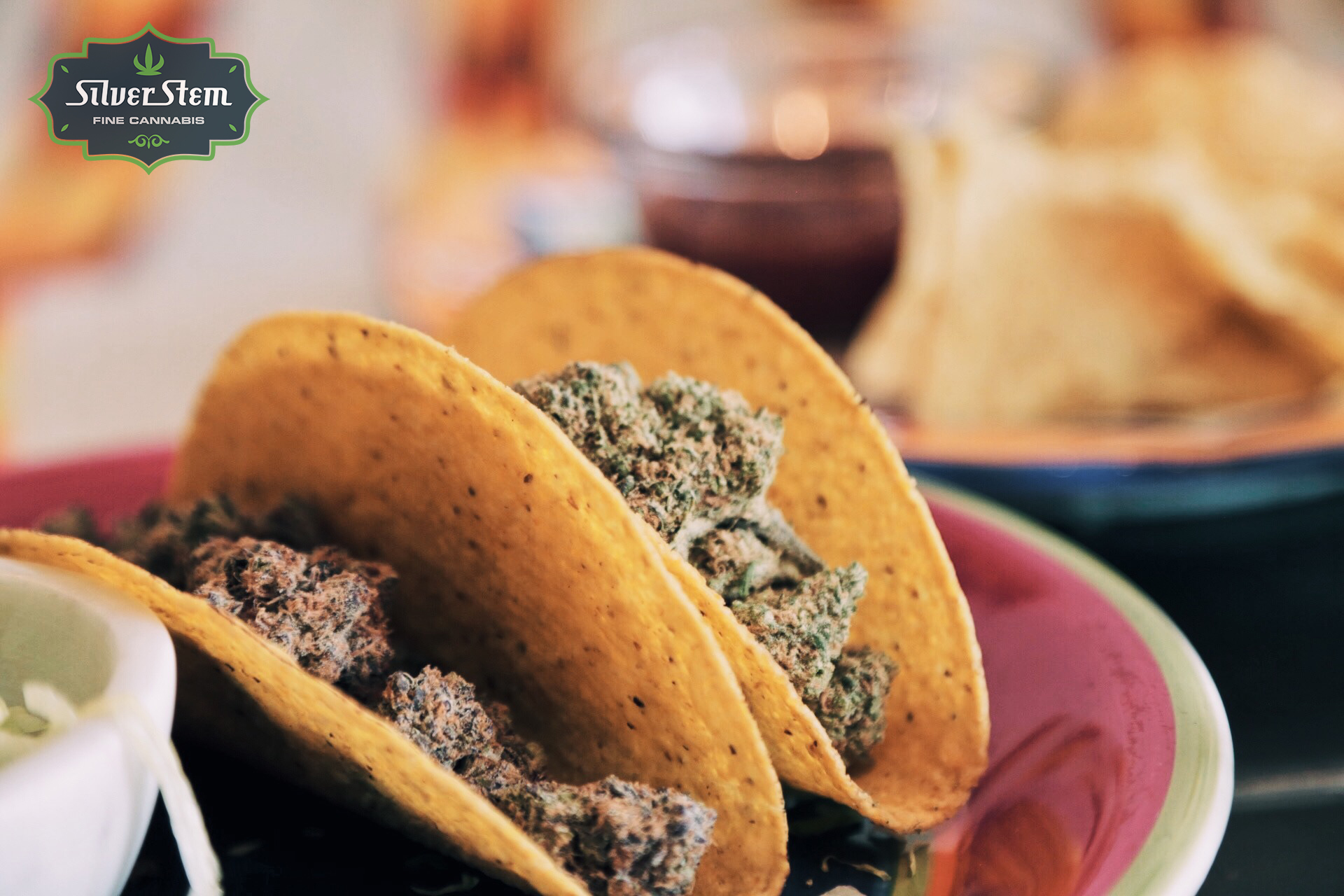 Cinco de Mayo is a fairly popular holiday in Mexico, but it is primarily celebrated in America, and not for nothing it is frequently called the Mexican St. Patrick's Day. This day celebrates Mexican-Americans, Mexican cuisine, music and folk dancing.
This week enjoy all the fun the holiday has to offer. The dominating colors will be red, white and green, as the colors of the Mexican flag. People will be flaunting in sombreros and powering down on Mexican food. The bravest will be taking part in pepper eating competitions. There will be plenty of pinatas to break and plenty of tequila and cerveza to drink. Take your pick and enjoy Cinco de Mayo!