Dutch Treat Haze Strain Review. A Medical Treat from Colorado
What do you get when you expertly combine two superb strains? Another instant classic by the name of Dutch Treat Haze.
Dutch Treat Haze Lineage. Is Dutch Treat Haze Indica or Sativa?
Dutch Treat Haze is a sativa-dominant hybrid. Its "parents" are Dutch Treat and Super Silver Haze. The former is an Amsterdam strain, also known as Dutch Crunch, and it is a potent indica-dominant hybrid. The latter is an extremely popular sativa created in the early 90's that has won numerous awards and Cannabis Cups. Bred together they produced a new and unique Dutch Treat Haze that has won over hearts and minds of medical as well as recreational consumers throughout Colorado and other states.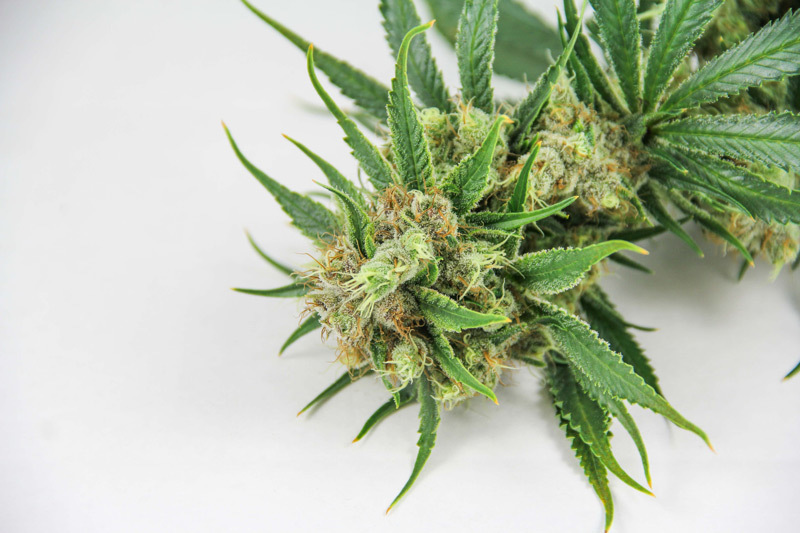 Dutch Treat Haze Flavor and Terpene Profile
The smell of this strain combines numerous tones, like fruity and sweet with floral notes, as well as reedy, which makes for a blissfully pleasant smoke. 
This strain has a unique terpene profile with Terpinolene being the predominant terpene, and Ocimene coming in the third place. It is also rich in Myrcene and Caryophylenne. 
Growing the Dutch Treat Haze Strain
Dutch Treat Haze can be grown in any medium, and does well even when you are using a hydroponic system. The growing of this strain is not overly complicated and the flowering takes about 12 weeks.
Select your store and click Order Now
Dutch Treat Haze Strain Appearance
The strain has plenty of "bag appeal" with its huge blood orange pistils. The heads of the plant are almost perfectly round and the buds are often pointy or even triangular in shape and are of a very pleasant light green color.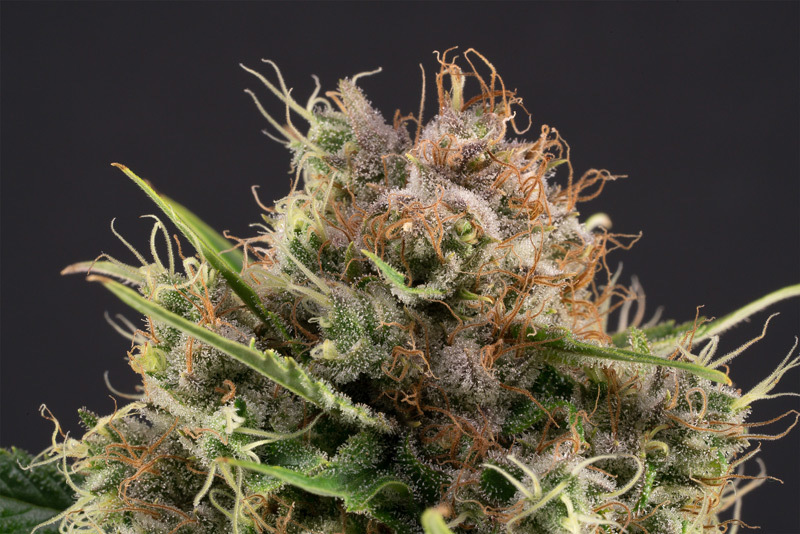 How Much THC is in Dutch Treat Haze?
Dutch Treat Haze has an average of 19-28%, with Silver Stem's being 27% according to the latest testing with no significant amount of CBD. Novices beware - this strain is not for the uninitiated.
What Are the Effects, Benefits and Negatives of Dutch Treat Haze?
Dutch Treat Haze should definitely be at the top of any list of euphoria inducing as well as medical strains. It is reported to help with numerous ailments, such as depression, digestion problems, anorexia, Crohn's, Glaucoma, PTSD and more.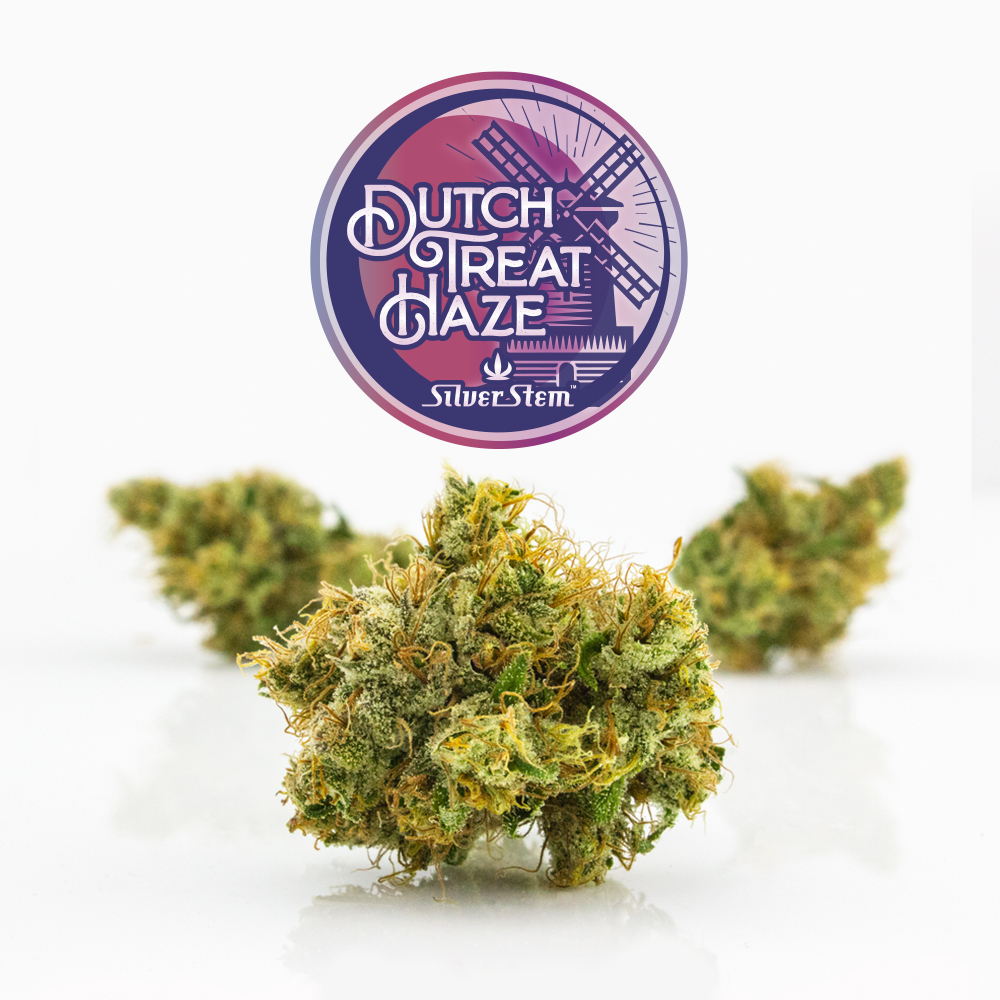 If you are looking to use Dutch Treat Haze for recreational purposes, we need to warn you once again that it is not for lightweights or people prone to anxiety. But if you are ready to take it on, you will not regret it. It is fast acting, encompassing your body and mind into an aura of blissful euphoria. It might overwhelm you at first, but once it settles, you are in for a treat - the effects are mind altering, socializing, and energizing at first, and relaxing and calming by the end of the experience. And as we mentioned before, Dutch Treat Haze is what many people call the best weed strain for sex, and consumer reviews and the effects it provides can attest to that.
To Summarize
Dutch Treat Haze is a very potent sativa leaning hybrid, perfect for medical patients and experienced cannabis enthusiasts, looking for a powerful high with lots of happiness.