Exploring the Charm and Rich History of Washington Park and Bonnie Brae in Denver
Washington Park is a dynamic neighborhood that offers a unique blend of natural beauty, historical significance, and modern amenities.
With Silver Stem Fine Cannabis coming soon to Bonnie Brae, let us take a look at this historic neighborhood.
Known locally as "Wash Park" this neighborhood is a hidden gem that has a rich history and is cherished by residents and visitors alike. Let's take a closer look at the allure of Washington Park and discover what makes it a beloved neighborhood in Denver.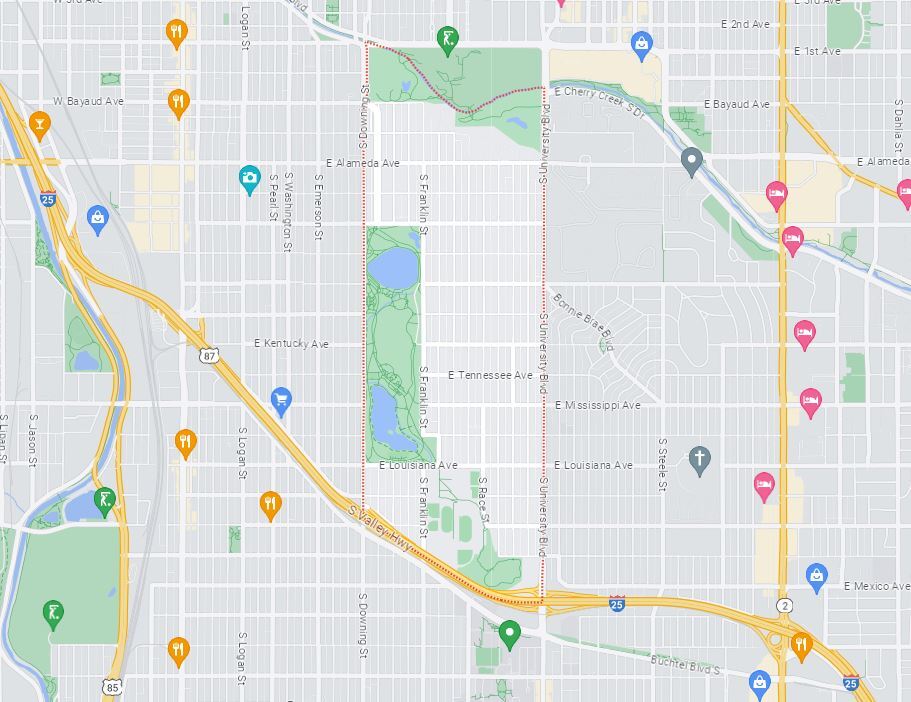 The Washington Park neighborhood. Google Maps.
Location and Setting
Washington Park is located in south central Denver, just a few miles southeast of downtown. It is bordered by Speer Boulevard to the north, Downing Street to the east, I-25 to the west, and Louisiana Avenue to the south. The neighborhood is centered around the beautiful Washington Park, which is a 165-acre public park known for its picturesque lakes, lush gardens, and recreational opportunities. The park is a prominent feature of the neighborhood and serves as a focal point for residents and visitors to enjoy outdoor activities, community events, and leisurely strolls.
The Wash Park neighborhood is also home to one of Denver's most unique areas, Bonnie Brae. The name Bonnie Brae translates to "pleasant hill" in Gaelic, and this delightful location boasts an array of restaurants, ice cream parlors, coffee shops, and sports bars, all nestled along winding streets that emulate the ambiance of a tranquil Scottish village.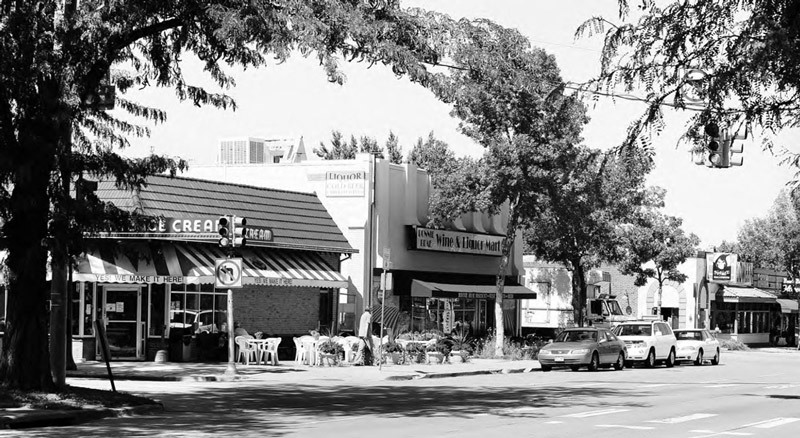 Bonnie Brae. Photo denverlibrary.org
Natural Beauty and Outdoor Recreation
One of the main attractions of Washington Park is the eponymous park itself. Washington Park boasts two large lakes - Smith Lake and Grasmere Lake - which are popular for boating and fishing. The park also features vast expanses of open grassy areas, walking and jogging paths, sports fields, and playgrounds, making it a haven for outdoor enthusiasts of all ages. The park's beautiful gardens, including the famous Washington Park Boathouse Garden, are a treat for nature lovers, providing a serene and peaceful escape from the hustle and bustle of city life. In addition to the park, residents of Washington Park also enjoy easy access to the South Platte River Trail, a scenic paved trail that winds along the river and is perfect for biking, jogging, or simply taking a leisurely stroll.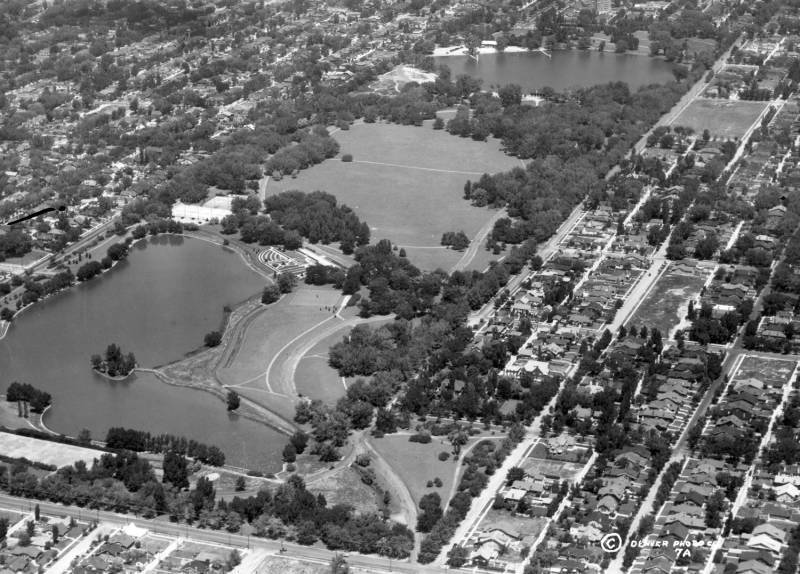 Grasmere Lake. Photo denverlibrary.org
Historical Significance
Washington Park neighborhood has a rich history that dates back to the late 1800s. The area was initially developed by the famous German architect Reinhard Scheutze, who designed the park and the surrounding streets to reflect the principles of the City Beautiful movement which emphasized the importance of urban planning and aesthetics. Many of the homes in Washington Park are historic and feature unique architectural styles, including Victorian, Craftsman, and Mediterranean Revival, adding to the neighborhood's character and charm. The neighborhood has also been listed on the National Register of Historic Places, recognizing its historical significance and preserving its heritage for future generations to appreciate.
Community and Lifestyle
With just over 10,000 residents, Washington Park is a close-knit community that fosters a strong sense of belonging and camaraderie among its residents. The neighborhood is known for its friendly and welcoming atmosphere, with neighbors often coming together for community events, social gatherings, and recreational activities. The community enjoys a diverse mix of amenities, including a variety of restaurants, cafes, and shops along the nearby South Pearl Street and Old South Gaylord Street, providing ample options for dining, shopping, and entertainment.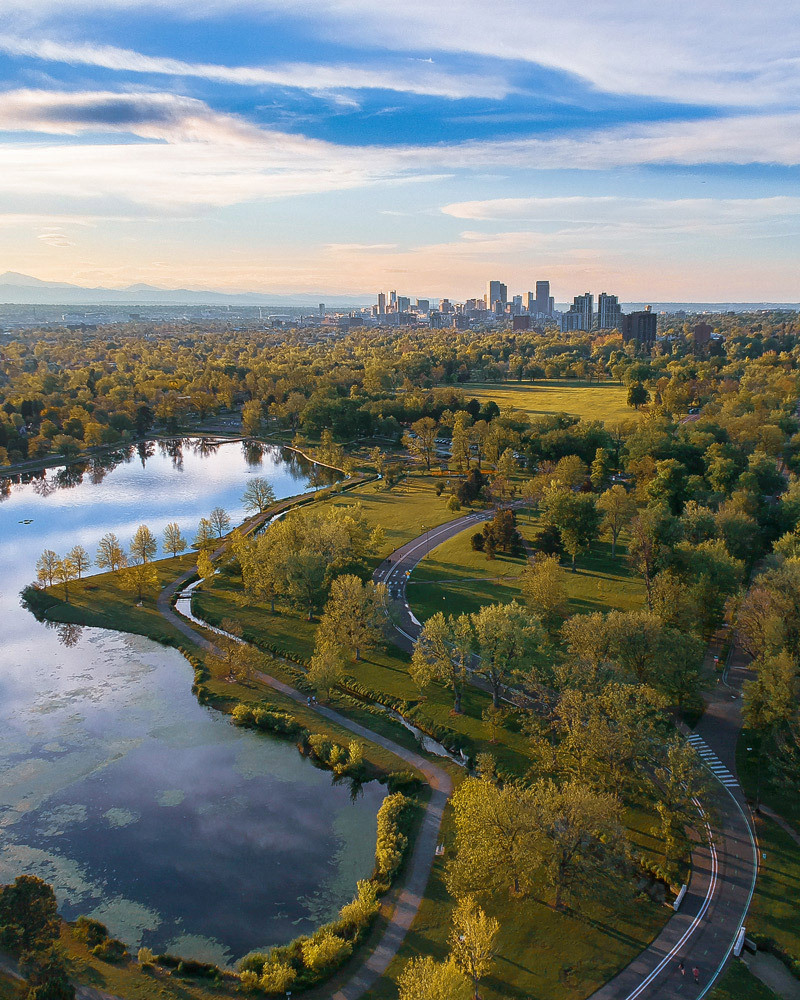 Washington Park, Denver
Conclusion
Washington Park is a hidden gem in Denver that offers a unique combination of natural beauty, historical significance, and community spirit. With its lush park, historic homes, and vibrant lifestyle, it is a neighborhood that is cherished by its residents and holds a special place in the hearts of visitors. Whether you're taking a leisurely stroll around the park, exploring the historic streets, or enjoying the local amenities, Washington Park is a neighborhood that has something for everyone to appreciate and enjoy.