Halloween Trick or Treating and Cannabis Safety
How not to be afraid of keeping cannabis at home and how to ensure everyone's safety on Halloween.
Click here to see our video on the subject on YouTube.
Those who consume cannabis in different ways include both bachelors and bachelorettes, as well as couples, and among those parents. And surely many of you wondered how to best protect your kids from getting their hands on edibles, especially on the eve of Halloween and the tradition of trick or treating for candy.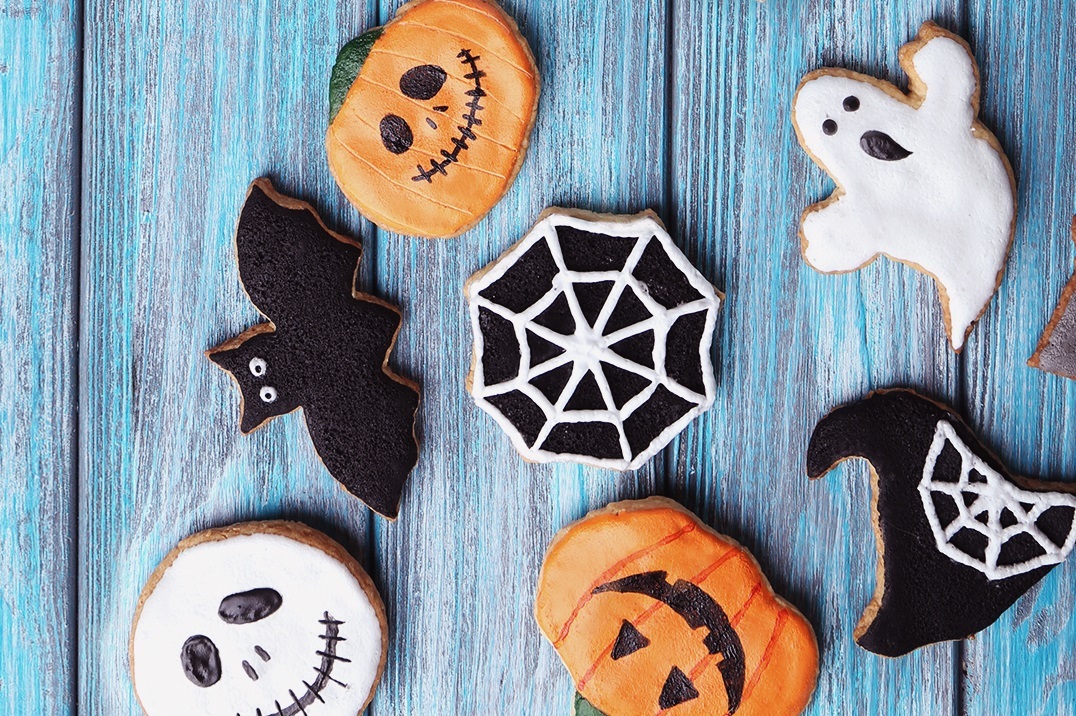 We will talk about edibles that are very similar to ordinary sweets: cookies, candies and chocolates. Edibles in the form of pills, capsules and drinks will probably not interest children but all said below covers these as well.
First, marijuana edible should be stored anywhere but the kitchen, since this is the place where children look for their favorite goodies. They are not likely to find them in the bedroom or living room, though this is just the smallest and easiest of all precautions.
You might want to consider getting a medication lock box to store your "treats". Children are not usually big fans of taking medicine voluntarily. And these boxes will protect your children with a special lock, and probably a lack of interest.
One thing you should never do is taking the edibles out of their original packaging. It displays information about the dosage and the effects, and prevents children from accidentally finding a piece of chocolate and eating it.
All manufacturers are required to offer their products in special packaging - child-resistant container (CRC) with obligatory warning on it. Each capsule, each piece of chocolate and other products must also have a clear labeled saying "THC". But waffles and gummies for instance will not have these markings, so always be vigilant.
The packages can be filled from the bottom with a tear-off "hood" covering the opening mechanism, ensuring no children "accidentally" discover cannabis products. There are also pop-top bottles, pre-roll tubes, barrier bags and so on.
ABC Packaging/Stand Up Pouches feature a scientifically developed child-resistant lock at the top with comprehensive instructions to open; users must push the small lever up, then pull the zipper out and slide it across to access the product inside. To re-close, consumers push the zipper lock until they hear a "click" from the bottom lever. These extra steps are easy for adults to follow, but make it difficult for children to access what's inside.
The dropper bottles have a built-in tamper-evident feature that eliminates the need for shrink bands (along with the bands' added cost and labor). They are child resistant using a "push and turn" closure.
A big and crucial step in terms of children safety is having a conversation. You should tell your children about medicinal marijuana products, teach your children safety. Tell your children what a medicine is and what the consequences of consuming it may be.
But none of us are immune from trouble. And if anything should happen, you must be prepared for an emergency. What to do if the child accidentally consumed marijuana edibles? First of all, call 911 immediately, and if you are in the state of Colorado, you can call the Poison Help Center helpline at 800-222-1222, 24/7/365. It is 100% confidential, providing free advice from trained nurses, pharmacists & toxicologists.
And remember to never keep ordinary sweets and cannabis edibles near each other. Also, do not store edibles in an easily accessible place, because even if there are no children in your family, some of your guests may accidentally mistake them for sweets and ingest cannabis without being aware of it.