Medical Dispensary in Rockrimmon at Garden of the Gods in Colorado Springs
Olympic City USA - a name given to it due to the fact that it hosts the United States Olympic & Paralympic Committee and Training Center.
UPDATE from 10/12/2023

On September 16 our Rockrimmon Garden of the Gods dispensary is moving to Broadmoor 
NEW ADDRESS:
410 S. 8th St. Unit B.
Colorado Springs CO 80905
(719) 344-5996
Get Directions
 
Silver Stem is proud to announce that in August 2022 we opened up a new medical dispensary in Colorado city and we are now serving patrons who have a medical marijuana card and are 18 or over.
Our new store is located just 2 miles or 5 minutes from Garden of the Gods National Park, in Northwest Colorado Springs. This park is an incredible creation of nature and is really something to see - go hiking with friends or family, do a photoshoot. This spot ranks the highest among US parks on TripAdvisor. And it is and always will be free to enjoy its wonders. Charles Elliott Perkins, the head of "the Q" Railroad purchased the land at one point but never built on it and his children conveyed the area to Colorado Springs for the public to enjoy.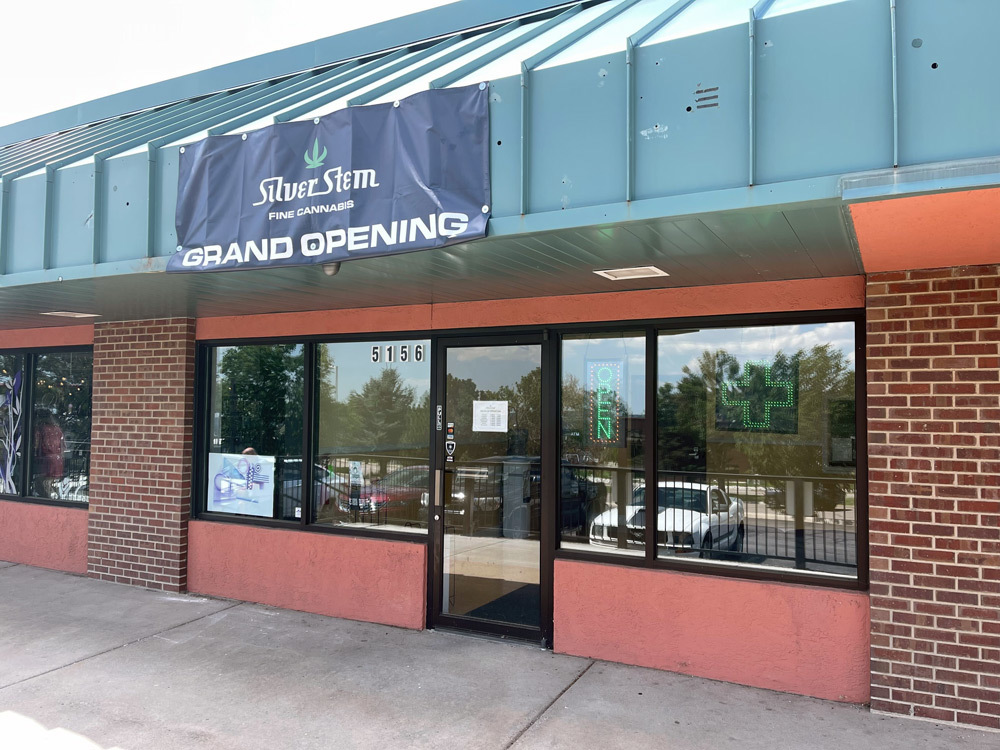 Next to our dispensary you will find a gas station, a pub a bead shop and a liquor store. And a bit further you can find a Costco and Safeway. Due to the proximity to one of the city's main attractions, there are numerous hotels around, the closest being the Colorado Springs Marriott. The city itself is great for both, tourists and its resident alike. It has a great local community, educational opportunities and climate.
The Rockrimmon at Garden of the Gods Marijuana Dispensary is a part of the Silver Stem Fine Cannabis chain, which means that the finest cannabis strains in Colorado are now available to residents of Colorado Springs. Now patrons can try our exclusive strains created and handled by hand by our superb grow team headed by a 6 generation farmer. We grow our flower in soil and it is 100% pesticide free, with each batch carefully tested by an independent lab - you will find all the details including THC and CBD percentage on the packaging.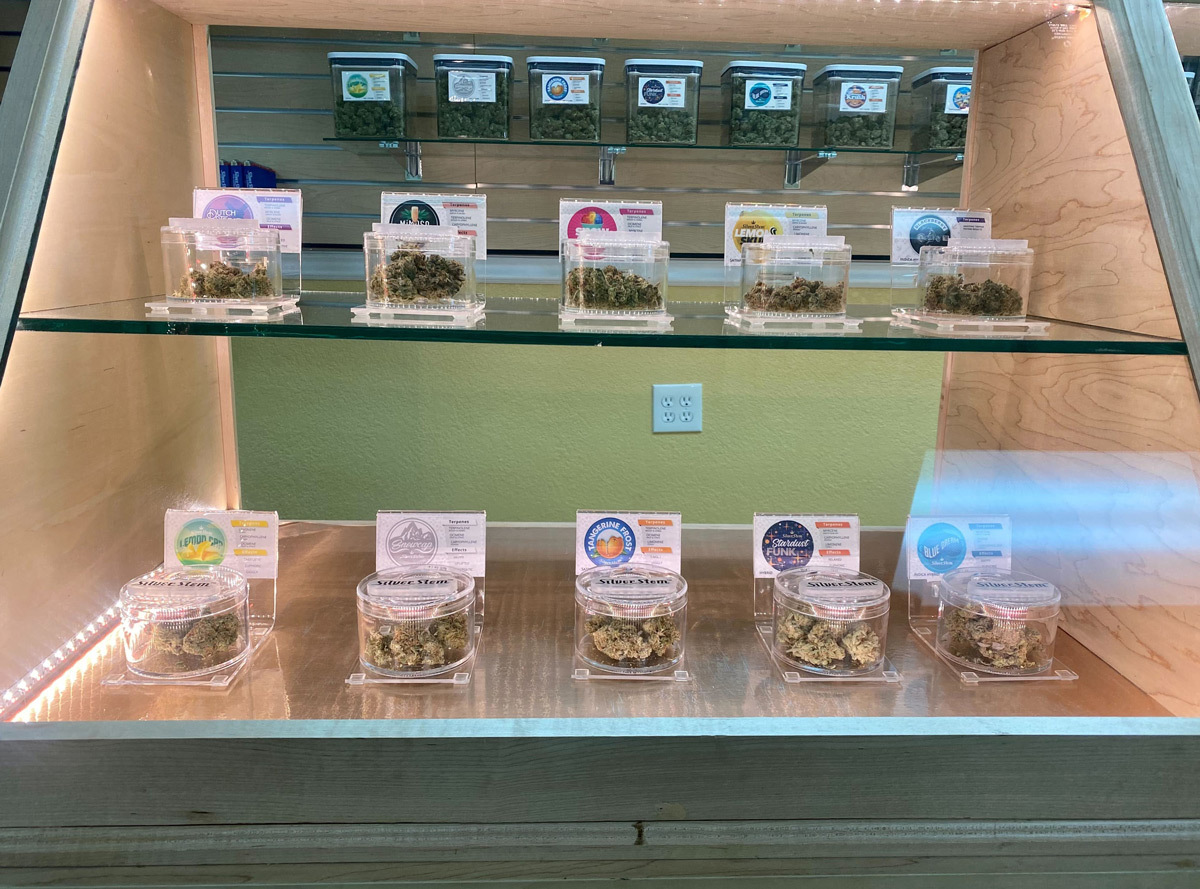 In addition to the high quality buds, we also have a wide selection of infused products for medical patients - cannabis concentrates, THC topicals, vape cartridges, and of course high dose marijuana edibles for your medical needs. You can check out our live online menu to see the prices, availability as well as to place a pre order to save time and ensure that the product is waiting for you.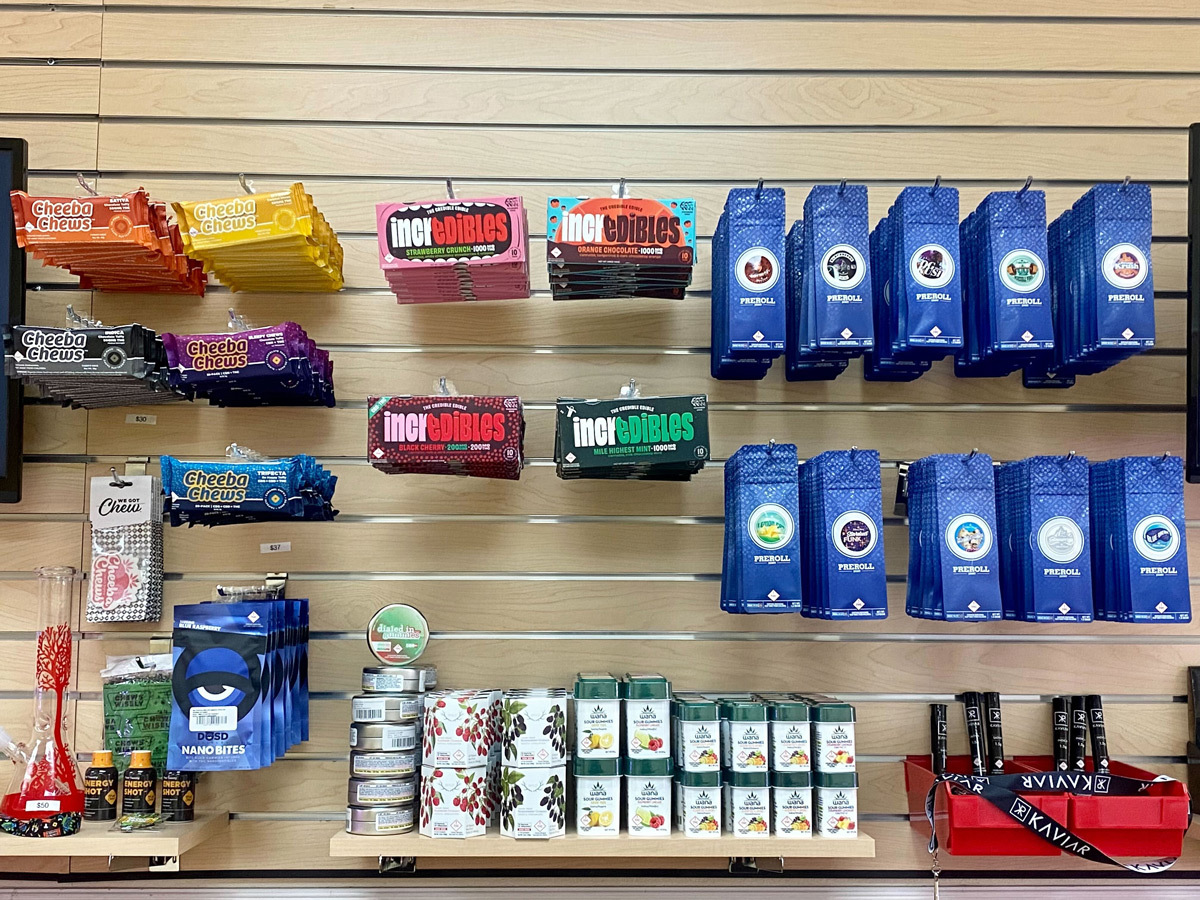 And to keep updated on our events, news and, operational changes and of course the special discounts by doing the following:
 Download our app to have everything at the swipe of your finger. Make sure to allow push notifications in order not to miss out.
iOS & Android.
Subscribe to our email newsletter - we promise not to bother you too often. Typically we send out no more than two email a month plus holidays.
Subscribe to our SMS mailing list where you will get more individual messages for your store and special discounts from vendors.
If you have already visited our Marijuana Dispensary in Colorado Springs, let us know how it went by writing a review!
And here are some frequently asked questions about cannabis shopping in Colorado Springs and answers to them.
Does Colorado Springs allow recreational shopping?
Unfortunately as of now, September 2022, the city only allows Medical sales. But that might change soon with the upcoming vote when the people will decide if they want to allow recreational sales and take advantage of the tax dollars going to other communities.
Do you need a medical card for Colorado Springs?
Yes, as for any medical dispensary you will need a medical marijuana card to shop.
Does Colorado accept out of state medical cards?
No, unfortunately Colorado medical dispensaries do not recognize out of state medical cards. You will need to shop at a recreational dispensary and the nearest store we have is located in Littleton on the way to Denver. The location was previously medical only but a year ago we opened a recreational side where you can shop if you are over 21 years old and have a valid ID.
We look forward to seeing you at Silver Stem Fine Cannabis Rockrimmon at Garden of the Gods in Colorado Springs!
5156 Centennial Blvd, Colorado Springs, CO 80919
719-308-2175

See current business hours