Oscars Gift Bags Will Include Cannabis Truffles from Colorado
Hollywood has embraced cannabis a long time ago and now this new booming industry is taking it on at the highest level – the Oscars.
Hollywood has embraced cannabis a long time ago and now this new booming industry is taking it on at the highest level – the Oscars.

In view of the fact that marijuana has recently become legal in California, the organizers of the Oscars decided to go with the trend and cooked up some exciting gifts this year.

As always, the nominees will receive gift bags full of various swag and goodies, with the top ones worth over $100,000 (and this year the appetites are comparatively low - in 2018 gift bags were estimated to be four times as expensive). In 2019, acting and directing nominees will be able to calm their nerves on the eve (or after) the ceremony while enjoying exclusive handmade marijuana chocolates.

The 25 nominees will get a box of award-winning Crescendo collection chocolate truffles from Colorado's Coda Signature - you can order them online at Silver Stem using the link. They come in three flavors - Earl Grey, Juniper Lemon and Burnt Caramel, each of the six truffles containing 10 milligrams of THC (the psychoactive substance derived from cannabis that gives you that sense of euphoria among other things).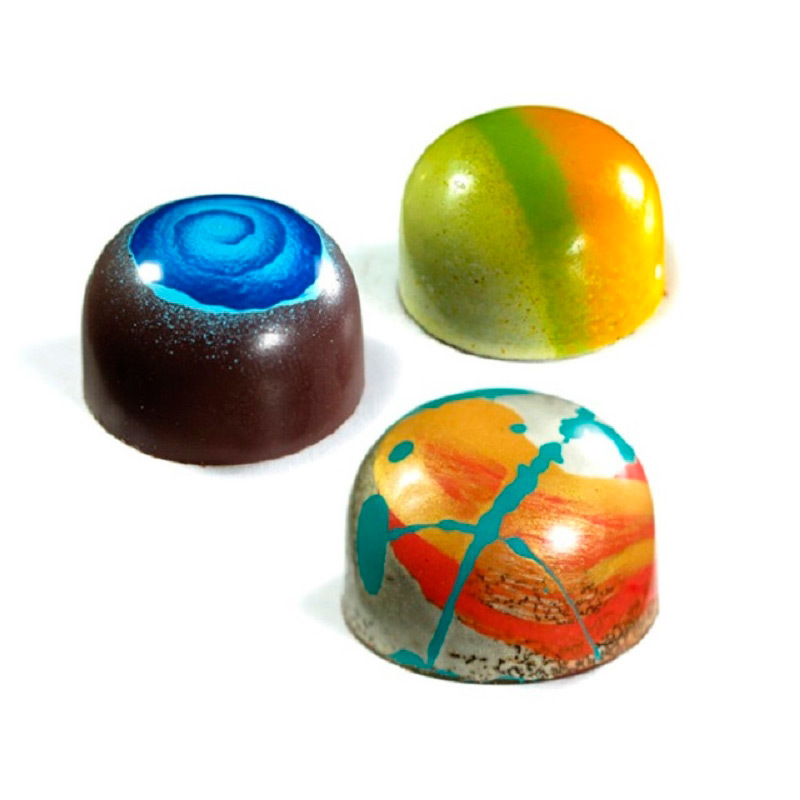 Celebrities often have a strict food regimen and might not be up for eating chocolate, but they will be taken care of nonetheless. They also get to enjoy cannabis-infused and hemp based moisturizing creams and face oils. The package also comes with a membership to a cannabis friendly Hollywood club MOTA, or Medicine of the Angels. It is the First Social Club, focused on the use of cannabis and CBD cosmetics.

The nominees will also get Emoji Mister Poop plungers. These unusual gifts were prepared by a marketing company Distinctive Assets. CNBC reports that the company has no relation to the Academy of Motion Picture Arts and Sciences, the organization that holds the Oscars. It is known that brands pay anywhere from $4,000 to $20,000 for the opportunity to be included into these gift bags. They hope that the product will be endorsed by celebrities, and they will promote it to their followers on Instagram, and other social networks.

There are some peculiar gifts this year as well, like private phobia relief sessions. And the list goes one: stays at various holiday retreats like a week at the Golden Door Spa Resort in California (appr. $10,000), a vacation at the elite Greek resort of Avaton Luxury Villas, at $779 per night, and cruise of choice - Amazon, Galapagos, Iceland or Costa Rica-Panama (appr. $6,000). There is also Nest Seekers International poolside dinner for a nominee and several friends, Closys oral care products, Optimum Nutrition fitness bars, 10 Haircare hair dryer, anti-aging cosmetic procedures from New York VidaHair Growth Natural Growth System and unique fragrances from Sue Phillips of Scenterprises.

Among the recipients are nominees like Bradley Cooper, Emma Stone, Lady Gaga, Christian Bale, Amy Adams, Olivia Coleman, Rachel Weiss, Richard Grant, and others.

All of them will get the gift bags but we are excited to see who takes home more than just a box of goodies. So tune in for the 91st Academy Awards, which will take place at Dolby Theatre in Los Angeles, California. The event will start at 6PM MDT this Sunday, Feb. 24, 2019.