Tips, Tricks, and Life Hacks for Instagram Users
Learn new cool features and enjoy Instagram to the fullest.
Everyone of you is probably on Instagram, where you post cool pictures and videos to share with your friends, and browse your favorite accounts. This network is rapidly developing with various updates and useful new features coming out every month. But you probably do not bore yourself reading all the details of what is new in a particular update, if you read it at all. It is because of this that we decided to choose the TOP 10 most useful new features of the Instagram app that have come out recently. We hope that you will find these tips useful!
1. Geotags. Information can be searched by your city or state. This way you can quickly find interesting and relevant stores, goods or events in your area or even your neighborhood. For instance #colorado #denver #littleton #colfax #quincy
2. A great caption. You can make an unconventional description in your account, using emojis. Prepare the text in the "Notes" using Spaces, Enter and an Emoji. Copy the description in Bio section using Edit Profile.
3. View the posts you liked. If you liked something, but forgot to follow the page it was on, and after a while you can not find it, not to worry - Instagram keeps records of 300 recent photos you liked. Go to Homepage - Options - Posts You've Liked.
4. Don't get made. Instagram saves the entire history of your search. To start everything from zero, just go to Options - click Clear Search History (3rd from the bottom) - your search has now been cleared.
5. Additional account. Do you have a personal and business account? In order not to log in and log out all the time, join them in one place. Click Options - click Add Account (2nd from the bottom).
6. Disabling comments. If you publish a photo and don't want anybody to be able to comment on it - Add a photo / video - click Advanced Settings at the very bottom of the Share To page - and enable Turn Off Commenting.
7. Share a profile. Previously, to share a profile, you had to copy the link and send it via Direct Message. Now it is much easier. Go to the page of the user you want to share - in the upper right-hand corner click "..." (Options - highlighted in red on the screenshot) - click Share Profile as Message - select the user you want to send the link to.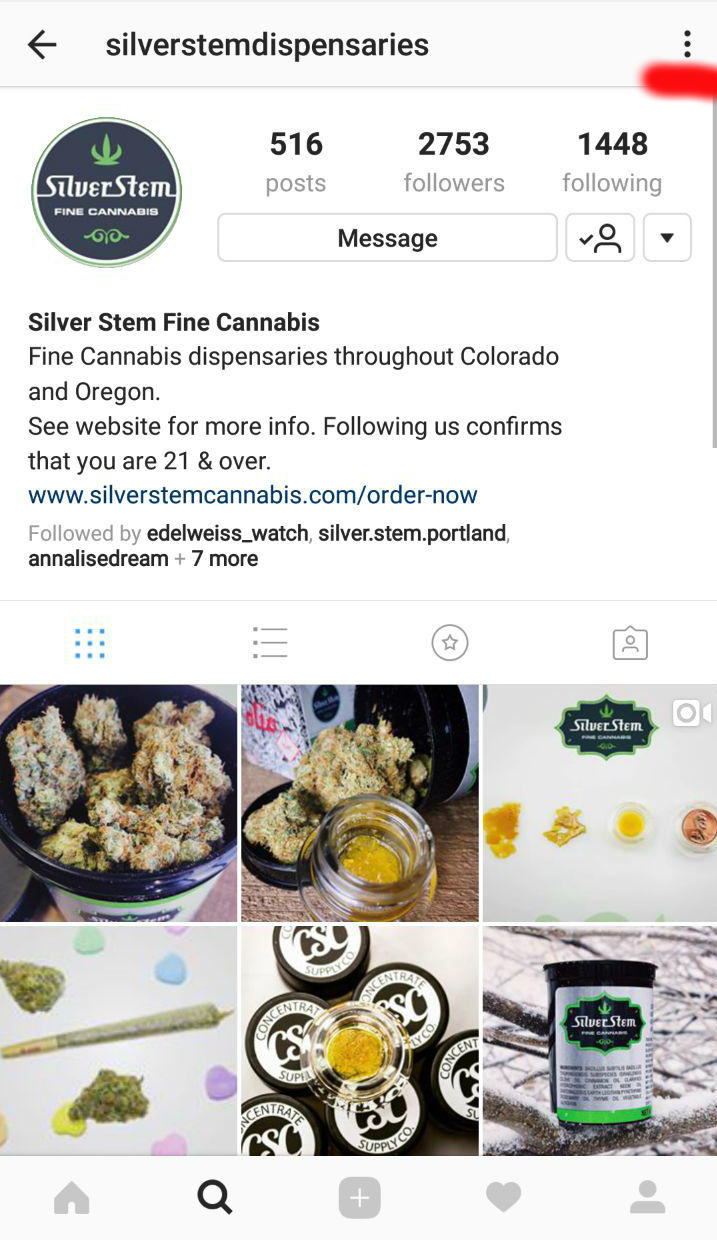 8. Disappearing content. When communicating in Direct Messages, you can send a photo or video that will disappears 30 seconds after viewing. And keep in mind - the photo / video can be viewed only 2 times in a minute. After then it will become unavailable. Another thing to remember - if a screenshot of your photo is made, you will be notified.
9. Carousel Post. Made a lot of photos and want to show them off all at once? Click "+" to add photos - click Select Multiple in the lower right corner of the photo - select the photos you want to add (no more than 10) - the same filter will be applied to all the images in the post.
10. Saving a post. In the lower right-hand corner click the Flag/Bookmark icon. If you need to retrieve it, go to the Main page of your profile - Click the same icon - View the post you saved previously. FIY - no one except you will know that you have saved this publication.
Know more! Try some of these tips today. If you want to test some of the new features in Direct Messaging, do it with our @silverstem_dispensaries page. Share these Tips and Tricks with your friends, follow our page and use your Instagram page to full extent!