What is Good Cannabis? Your Guide to Picking High Quality Marijuana
People often ask - what should I look for in quality marijuana? That is a very common question and we are here to give you some pointers. 
First things first - you should always buy cannabis and marijuana infused products from a licensed dispensary - this will ensure quality and more importantly your health safety since all the flower undergoes intensive independent testing for pesticides, mold, potency, and more. At Silver Stem our flower is handled mainly by hand and is 100% pesticide free.
So, what should I look for in good weed?
In short - the primary indicator of fine cannabis would be a smooth smoking experience with a variety of effects, which depend on the strain type and more importantly its cannabinoid, terpene and flavonoid content that together create the so-called entourage effect.
You also should keep in mind that It's not about the highest THC. Sure, some just want to get more potency for the buck but we believe it is a wrong way to go about it. It's like when you choose a beer or wine - you do not ask for the strongest one, right? Different strains and even different variations (or phenotypes) of the strain will have different effects and finding the perfect one for you is an adventure of its own. 
You can dig deeper into the exciting world of terpenes and their effects and/or you can always your budtender for advice. For your convenience, the flower menu on our website provides detailed information on THC and CBD content as well as prevailing cannabinoids in our strains.
But since you are not always able to test the flower first-hand, other criteria that may help you choose top quality bud and avoid the bad are smell, look, and feel. 
Let's take a closer look at each. We hope this will give you a starting point on selecting quality marijuana flower.
Smell
Due to covid and other restrictions, the option to smell the bud may not always be available but if it is - this is a good starting point. Good cannabis rich in terpenes will have that unmistakable dank, pungent smell. You can also expect notes of citrus, pine, berries, earth, and so on from different strains. Proper storage away from light and with regulated humidity ensures that cannabis retains all the good stuff. Improper handling may lead to mildew and so on and this is usually easily noticeable, causing the flower to be musty. 
In short - good flower smells fresh and the more powerful and multilayered the aroma is, the better. 
Look
The buds should be neither fluffy nor too tight or compressed. A healthy looking nug is an indicator of a quality grow.
The coloring of the flower, and trichomes in particular is very important. Bright colors ranging from green to purple with orange pistils is what you are looking for.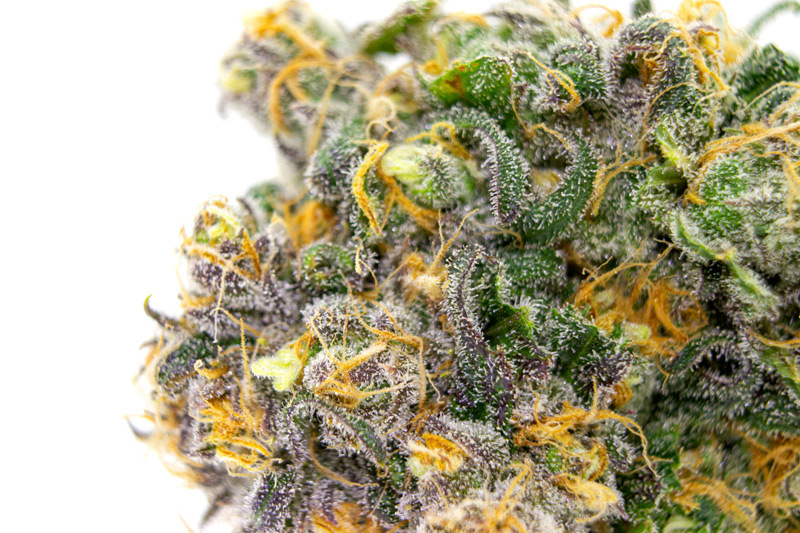 Pay close attention to the trichome production. Trichomes are those tine appendages that look like hairs or spiderwebs - have the highest concentration of all the chemical compounds in the flower, that is cannabinoids and terpenes which are responsible for the strain's effects and smell. Silver Stem showcase containers even have a magnifying glass built into them to give you a better look.
Feel
Healthy, properly grown, cured and stored buds should be a bit sticky and easy enough to break apart, especially if you use a grinder. If your grinder gets stuck on the nugs because they are too wet or if it crumbles as you touch it, it means that it was not stored in proper humidity and may be harsh to smoke.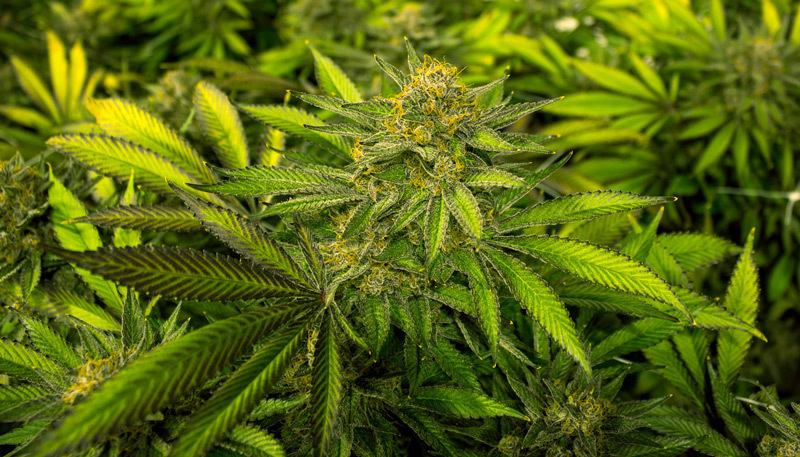 In Conclusion
To get the best cannabis, you need a dispensary, and more importantly, a grower you can trust. At the end of the day, that is where quality and consistency comes from. Silver Stem takes pride in its own grow with an expert team headed by a third generation farmer, James Thomas, who is responsible for some of the finest plants and phenotypes in Colorado.
Browse our online menu by clicking the Order Now button for your store or visit one of our 10 locations in Colorado!