1
USD
10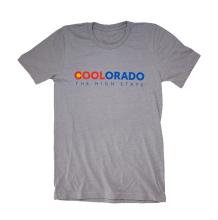 Coolorado Tee Shirt | Navy Size S
Pick-up Location
Note:
Price may vary by store
Description
The coolest state. What do you think of when someone says Colorado? Mountains, freedom, fitness, well-being, health, and yes, cannabis. Colorado has always been a pioneer state in regard to marijuana and has successfully turned it into something great - a source of revenue, a tourist attraction, and all this alongside making consumption safe and responsible, and creating thousands of jobs. Make your friends smile with our new, creative Coolorado The High State T-shirt and share some of the COOLness.
zKeD8LvS9j
This product is not rated yet. Be the first to review it.