22.50
22.50
22.50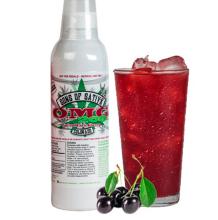 Sons Of Sativa | Black Cherry 200mg Med
Pick-up Location
Note:
Price may vary at different stores
Description
With 200 mg of high-grade cannabis, this drink really packs a punch! This infused drink is best for patients with severe and chronic pain, though if the flavor is too irresistible, Canna Punches are easy to dose for your needs.
bep6Hbsbrr
Julia Widdop
Sons Of Sativa | Black Cherry 200mg Med
This drink tastes great a d the high is clean clear. definitely an upper. I look for it everywhere we travel in Colorado.
Similar Products