20.00
20.00
20.00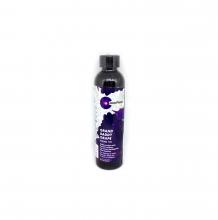 CannaPunch | Grand Daddy Grape 100mg Rec
Pick-up Location
Note:
Price may vary at different stores
Description
With 100-200 mg of high-grade cannabis, this drink really packs a punch! This infused drink is best for patients with severe and chronic pain, though if the flavor is too irresistible, Canna Punches are easy to dose for your needs.
LnFwaZskAA
Smitty
CannaPunch | Grand Daddy Grape 100mg Rec
Definitely start out with 2.5 mg and see how it works for you. Being more experienced I can go up to the state recommended dose of 10mg or even 20mg but you can always add more. Unlike gummies and other stuff drinks work faster in my experience so you'll feel it pretty fast. Other than that - definitely recommend the brand for its consistency and quality.
Similar Products