1
1
10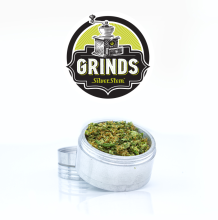 Jerry's OG Grinds | Indica
Pick-up Location
Note:
Price may vary at different stores
Description
This one's for you, you Texas tucking, goggle gaping, lift line lurking, traffic jamming, Jerry, you. Put up the go-pro, pick a line and pizza your way down hill to try our newest offering: Jerry's OG. Born and bred out of our desire to send it in honor of our favorite mountain marauders, Sour Kush's sexy little sister will have Jerry's everywhere plowing pow, shredding the gnar and stomping superhero landings like they own the place. The only thing this indica can't do is open a portal, but Jerry's got that covered, anyway. Live like a local and turn into a pro with Jerry's OG. We insist. Please. Skis not necessary during purchase. Enjoy responsibly, do not consume and ride.
rNP8sXBx3u
This product is not rated yet. Be the first to review it.