1
USD
10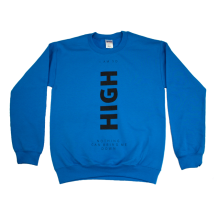 So High Crewneck Sweatshirt | Blue Size S
Pick-up Location
Note:
Price may vary by store
Description
Nothing can bring you down!
People often live under a lot of stress, face lots of daily challenges and worries, and it has a way of bringing you down. But there is a safe and responsible way to get rid of all that, to enjoy life without succumbing to pressures.
A little play of words goes a long way. Fresh off the press Crewnecks and Tee Shirts from Silver Stem Fine Cannabis new collection instill calm. Communicate your state of mind to others. Bring a smile onto their faces. Enjoy life.
HkERMESWgk
This product is not rated yet. Be the first to review it.