1
1
10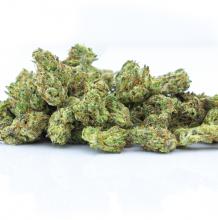 Snowcap Popcorn | Sativa
Pick-up Location
Note:
Price may vary at different stores
Description
Snowcap's robust, large flowers make this plant a beautiful one. Its lemony, menthol scent will lead to a cerebral, creative happiness, and a case of the giggles. This strain is a must have on your shelf.
CoSCC6p5yB
TJ
Snowcap Popcorn | Sativa
Snowcap grinds make for great savings. The quality is the same but just smaller nugs. Great deal.
Similar Products