1
USD
10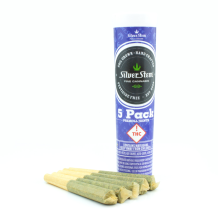 Dark Matter OG 1/2g Preroll 5 Pack | Indica
Pick-up Location
Note:
Price may vary at different stores
Description
Hey there Space Cadets, strap in and get ready to blast off! Thanks to its super stellar parentage, this heavy indica dominant offering will have you slipping into a space unknown. It may get weird, but what do you expect? We can't describe it either!! Remember, It's no simple highway. This path is for your steps alone!
r7CoJ49CJr
This product is not rated yet. Be the first to review it.
Similar Products