Dark Matter OG Strain Review. A Hybrid With Unique Terpene Profile
Thanks to its super stellar parentage, this offering will have you slipping into a space unknown.
Dark Matter OG is Silver Stem's unique take on the Colin OG strain or its phenotype.
What Strain Is Dark Matter OG? Strain Lineage
The "recipe" it took to create this wonder is crossbreeding Grateful Dawg x The White x (Sour Diesel x Flo). The first two are indica dominant strains, and the hybrid achieved from crossing Sour Diesel and Flo is a sativa dominant one. The resulting Dark Matter OG strain is a hybrid heavily leaning towards indica properties.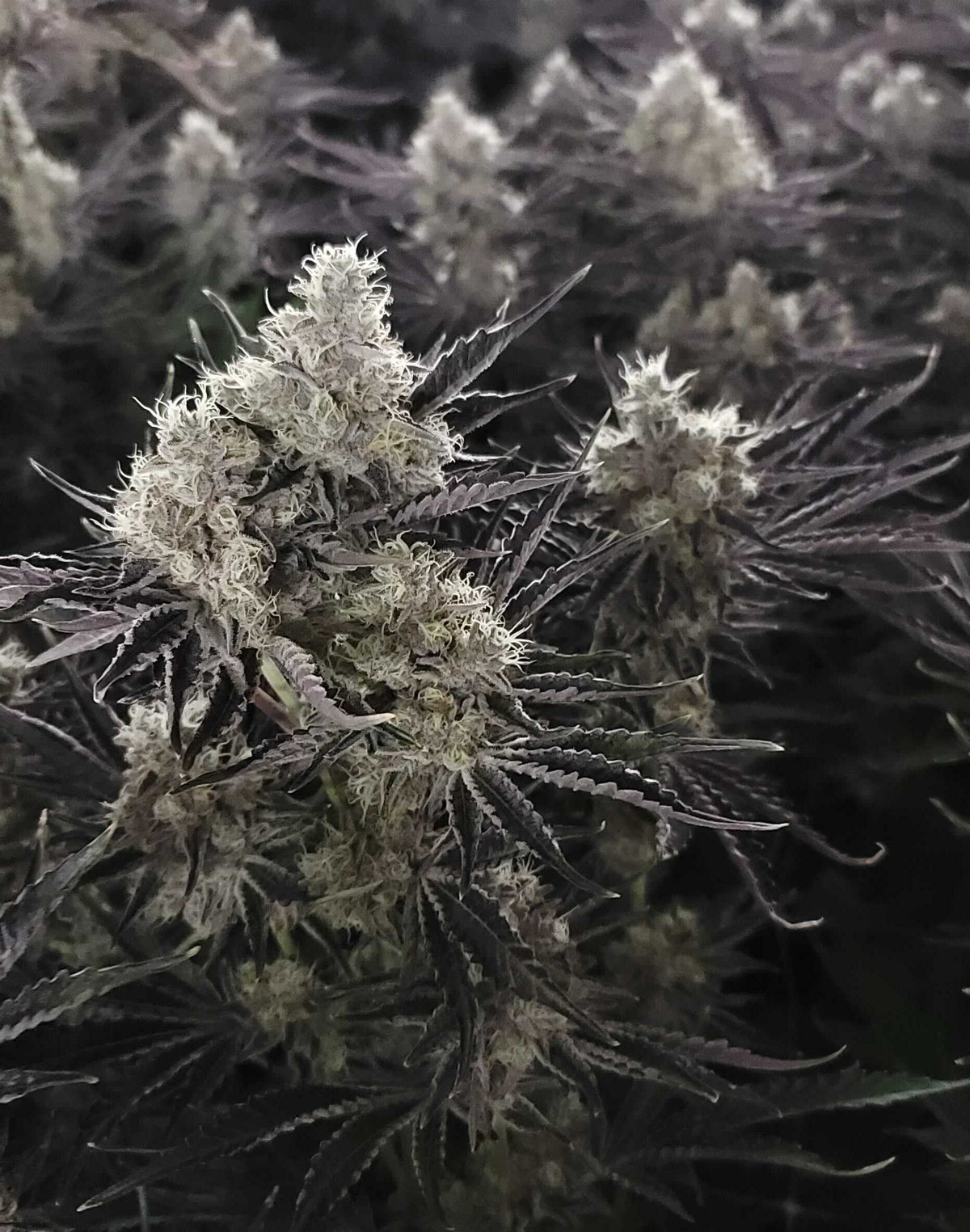 Smell and Flavor of Dark Matter OG
The keyword when you smoke Dark Matter OG is diesel! The flavor is also supplemented by sweet fruit and berry notes. The buds of the strain give off a citrusy and floral aroma. 
What Does Dark Matter OG Look Like?
The Dark Matter OG plants look mesmerizing. They come in a variety of colors, often dominated by purple, and they look stunning. The nugs are dense and look like they have been sprayed with trichomes.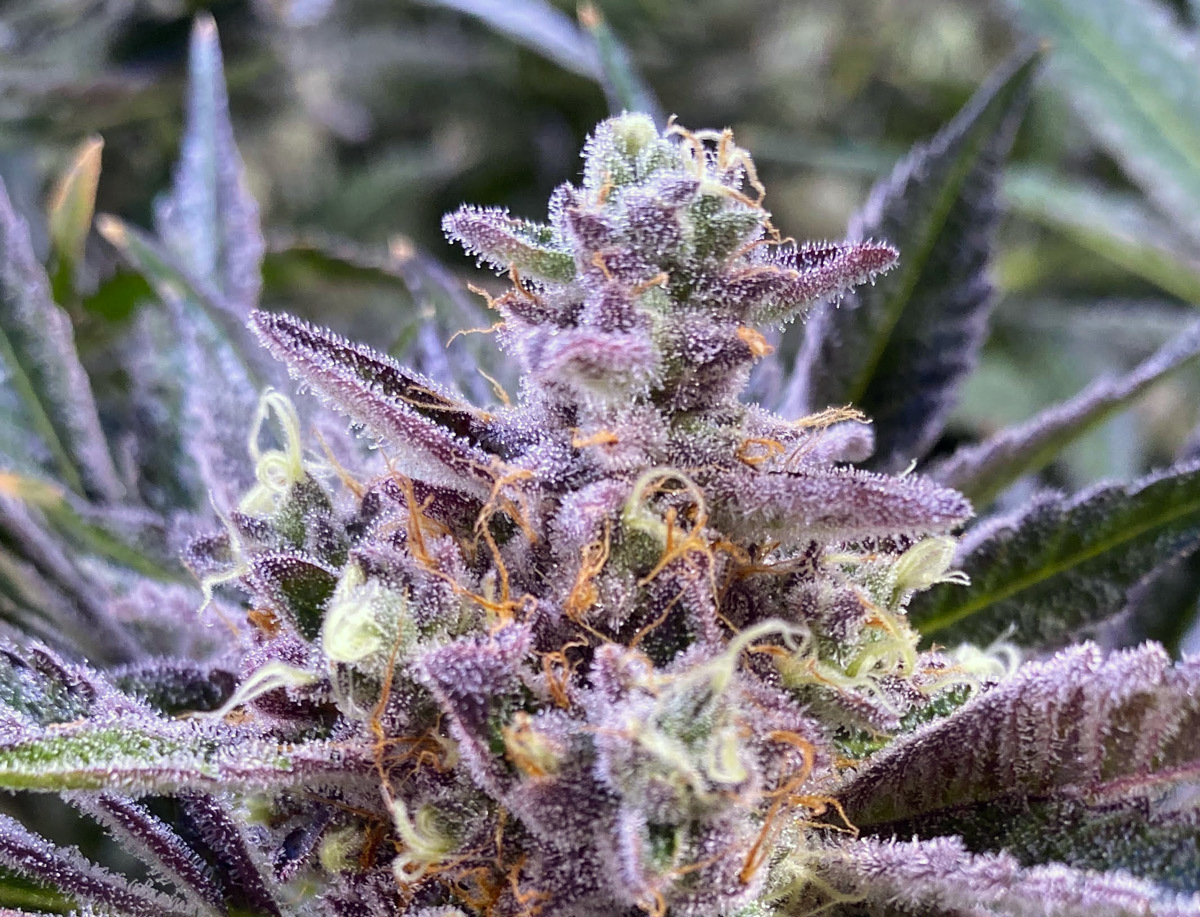 How to Grow Dark Matter OG?
The strain has an average difficulty in terms of growing as well as average yield. Dark Matter OG can be grown both indoors and outdoors, and carefully balanced supply of nutrients, climate conditions, and overall care will lead to a decent crop of this amazing flower. 
How Much THC is in Dark Matter OG?
Dark Matter OG has an average of 21-22% THC, which can go as high as 25% in some cases. The CBD content is rather low and rarely exceeds 0.2%. You can see Silver Stem's current THC and CBD averages for all our strains in our Flower section. The average content may vary from batch to batch, so be sure to check out the packaging on your bud for precise numbers.
Dark Matter OG Terpene Profile
Dark Matter OG is probably the best strain out there in terms of terpene profile diversity and correspondingly its flavor palette and effects.
According to the independent testing done for Silver Stem strains, Dark Matter OG has a high Nerolidol content - the terpene is known to have calming, sedative effects and flowery, citrusy notes. Next on the list are Limonene and Caryophylenne. Dark Matter OG is one of those rare strains where the "king of terpenes" Myrcene is only in the #4 spot. The strain is amazing in terms of substantial amount of terpenes like Pinene and even Linalool, Bisabolol, and Nerolidol.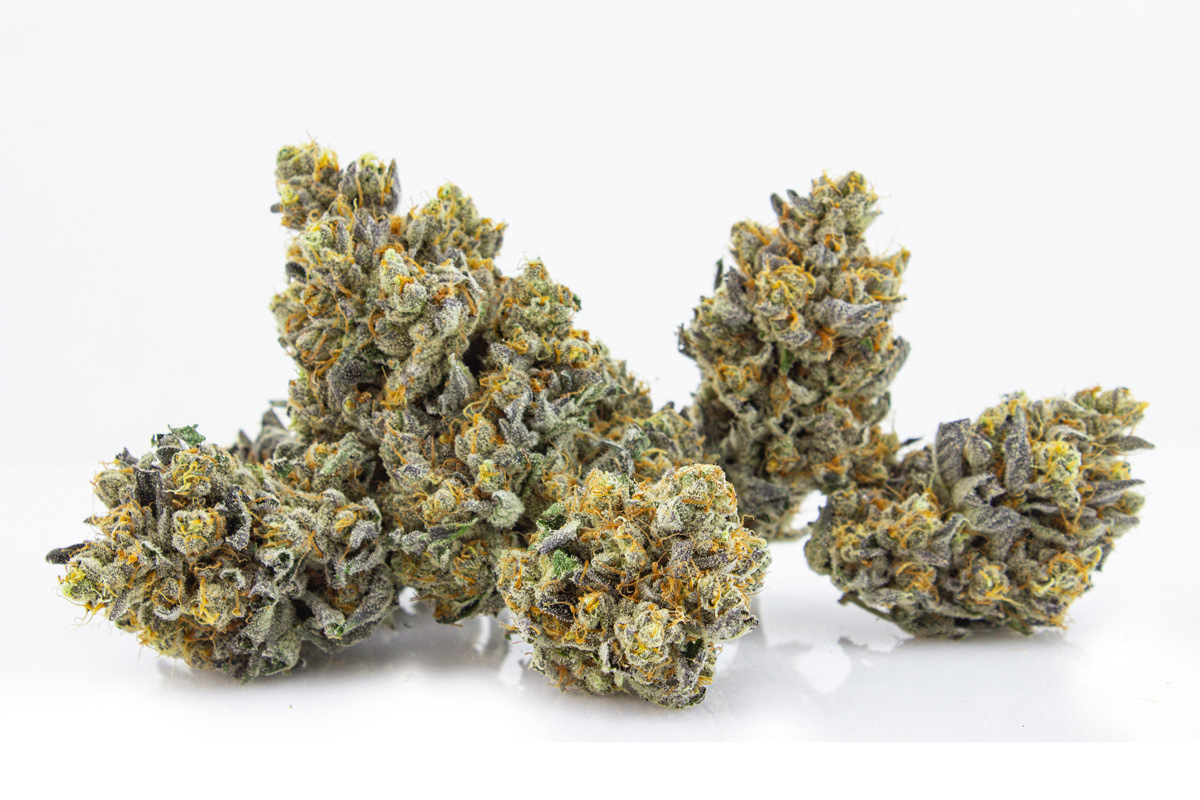 Type of High
The great thing about Dark Matter OG is that it offers a blissful sativa-like high in the beginning without the usual side effects of powerful sativa's such as racing, and anxiety. After the initial rush of energy, the high mellows out and you can swim in the sea of euphoria and bliss.
As with any strain, but a bit more so with Dark Matter OG, hydration is key. The more potent varieties and/or larger quantities may also lead to couch lock.
Dark Matter OG can be a good step up from milder to more potent strains. It is recommended for evening use, unless you have nothing important to do during the day. 
What Are the Effects and Benefits of Dark Matter OG?
Muscle spasms and cramps - being a great indica strain, ark Matter OG has the potential to help with these symptoms. Ir has also been reported to assist with sleep issues, chronic pain, and depression. Though you should be mindful of the dosage.
Conclusion
Dark Matter OG is a unique creation by Silver Stem's Fine Grow Team. It is meant to take you to the stratosphere on a wave of blissful relaxation. We hope you enjoy it!
Select your store and click Order Now to view their menu