Blue Dream Strain Review. Extremely Popular and Incredibly Balanced
Blue Dream is an indica dominant hybrid that offers something for everyone, which has made it one of the most popular strains in the US and in Colorado in particular.
Strain Genetics. What Are the Origins of Blue Dream?
Blue Dream was born as a result of crossing two well-known strains - Blueberry on the sativa side and Haze for indica. No one knows the creator, but we believe the strain originally came from California. Blue Dream has a close relative in Azure Haze but the two are different.
Silver Stem's Blue Dream phenotype has a heavy trichome production and high THC percentage, making it revered by consumers and grow team alike.

Smell and Flavor of the Blue Dream Strain
The aroma is distinctly sweet, berry, with pine notes. After you are done smoking it, the smell lingers in the air for a while, and it is not unpleasant at all. Note that some Blue Dream phenotypes have more citrusy tones - an inheritance from its Haze parent.
How to Grow Blue Dream?
Blue Dream can be grown indoors or outdoors, using a hydroponic system or in soil. We believe the best results come from the latter, especially when it is treated by hand and is pesticide free like all flower at Silver Stem. It may grow bigger with hydroponics but the best flavor profile is achieved through using natural soil.
If you grow it outdoors, it should be ready by late October, and it will mature in 8-10 weeks indoors. The strain is not demanding while providing very high yields with huge buds and plenty of resin.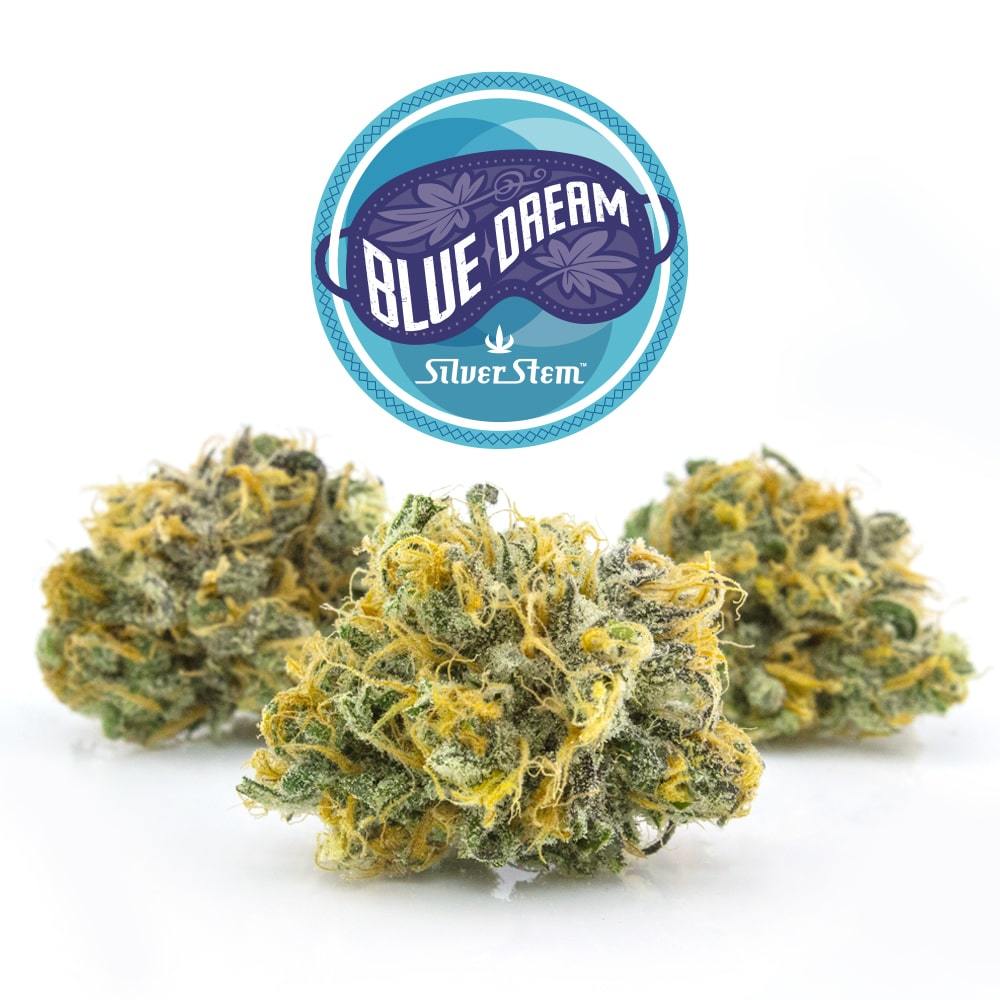 Blue Dream Strain Appearance
The buds may be as green as they come, or they can have deep blue hues with yellow pistils and a sea of THC rich trichomes. The plant colors can vary from dark green to orange, depending on the type.
What Are the Effects, Negatives, and Conditions Helped by Blue Dream?
The high is balanced as is almost everything about this strain. It is also versatile, which is yet another reason for Blue Dream's popularity.
The THC content is about average, ranging from 17 to 24%, Silver Stem's phenotype being on the higher end of it, all the way to 26%.
The starting buzz is cerebral and is great for daytime use, providing great focus. It is a bit numbing, leaving you chill and ready to take on anything.
Blue Dream is great for nighttime use as well and may potentially help relieve stress, pain or ache.
The strain is known for its medical properties, in part due to being rich in CBD and CBN - the cannabinoids responsible for helping with numerous ailments. Blue Dream can help manage the symptoms of depression, nausea, sleep disorders, and so on. It is great for just about anything, but as with many high THC strains, be careful if you are prone to anxiety.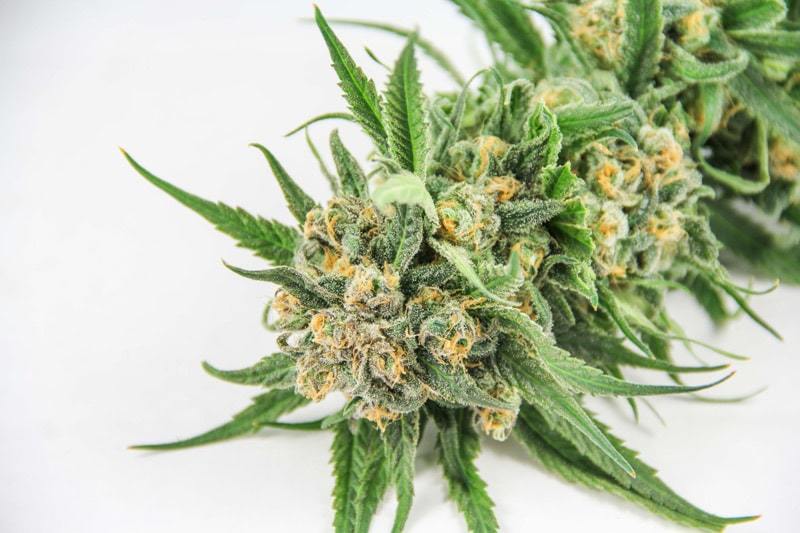 To Sum Up
This is an all around amazing, multipurpose, well-balanced strain suitable for day and night. This is a strain you simply must keep in your stock! 
You can order Blue Dream and other Silver Stem flower, concentrates and infused products in our online menu.