Welcome to Silver Stem Denver East Colfax Dispensary
You all know some basic information about our locations but we wanted to introduce you to more details about them than just the location address and opening hours.
Our Denver East Dispensary or as it is often referred to Colfax Dispensary due to its location on the legendary Colfax Ave. The Avenue is famous for being the longest commercial street in the United States, stretching through Aurora, Denver, Lakewood, and Golden.
The dispensary is located on the border of Denver and Aurora. To narrow down on its service area, it is closer to neighborhoods like Delmar Parkway, North Aurora, Division, Montclair and South Park Hill. In close vicinity to the store you will find Denver Zoo, Denver Botanic Gardens, and several golf courses. And of course there is the now closed Lowry Air Force Base or simply Lowry, known for its green spaces.
And sure, you can buy marijuana in Denver, but there are plenty of other shopping opportunities nearby. There is a Walmart, King Soopers and other department stores. There are also many hotels and motels along Colfax Ave where there is one literally at every intersection. A little further from the main street is the new Marriott Gaylord Hotel. This is one of the newest and biggest hotels with its own water park and a huge congress center conveniently located on the way from the airport to downtown.
It is also a good place to grab a bite to eat. There are numerous fast food joints like Burger King, McDonalds, Dairy Queen, Mexican restaurants as well as coffee shops near Colfax Ave.
Our location serves both recreational customers over 21 years of age and medical patients starting from 18. We also accept medical members where you become our Primary Patient. All our customers get 7% cashback on all purchased which can be spent on anything in our stores at anytime. Our medical members that sign up with our dispensary get 20% cashback.
In addition to the loyalty program we always offer a number of special deals. We have daily Buy 3, Get 1 deals, Cyber Tuesday where you get 10% OFF your online purchase, numerous flower deals and vendor pop ups. But if you do not wish to miss any new deals and offers, subscribe to our email and SMS newsletter, and you will be the first to know about all the special discounts. 
We have an online menu where you can place an online pre-order and at any of our stores by clicking Order Now, and with details on flower and other products and filters for strain type, THC content, terpenes, effects, and more.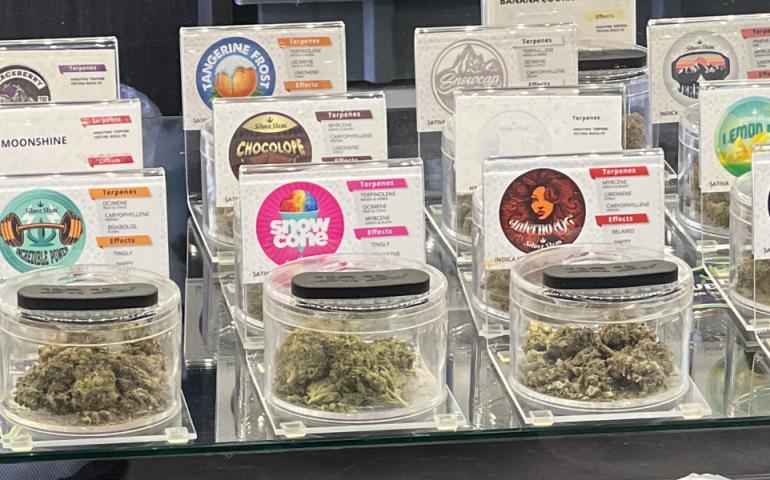 Like any Denver cannabis dispensary we offer a variety of cannabis and infused products, but we strive to bring more and offer you the finest. From top notch flower from our own grow to hand picked marijuana infused products by select manufacturers. And of course, there is our staff - we pride ourselves to be a family, and we treat our customers the same way. Our budtenders are always there to answer any questions you might have - strain recommendations, product effects, and more.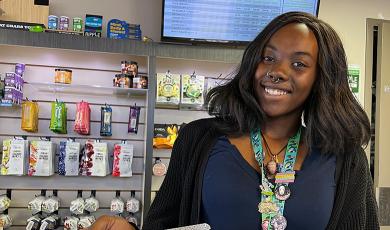 And if you are interested in starting your career in the cannabis industry, check out our the details for positions we are hiring for at all our locations from Denver to the mountains of Fraser on the way to the famous resorts like Aspen, Vail and Winter Park.
We are looking forward so seeing you at our Aurora Dispensary at 8151 E Colfax Ave!