Welcome to Silver Stem Denver South Quincy Dispensary
Introducing Silver Stem dispensary located near Littleton and Englewood in the Fort Logan neighborhood
Our Denver South store is often referred to as the Quincy Dispensary because it is located at 3701 W Quincy Ave. - a long line separating Denver's South and North parts - with our store located near Centennial Park. Quincy Dispensary has been operating for many years and serves both medical patients and recreational customers. The reception area where your ID is checked is accessible to everyone over the age of 21.
Our pot shop is located in a small square where you will find everything you need - a pizza place, a liquor store, a small grocery store and a gas station. The place has a convenient entrance and plenty of parking space for your convenience.
Near the dispensary you will find popular stores like Costco, Target and Home Depot as well as numerous parks and squares, including Centennial Park and Bear Creek Park. There is also a lake, several golf courses, hotels and restaurants. When you do your regular shopping, you are able to pick up the cannabis without additional driving.
This Denver Dispensary is open every day from 9am to 10pm except Sunday when it closes at 7pm. Current hours can always be checked on the Denver South dispensary page.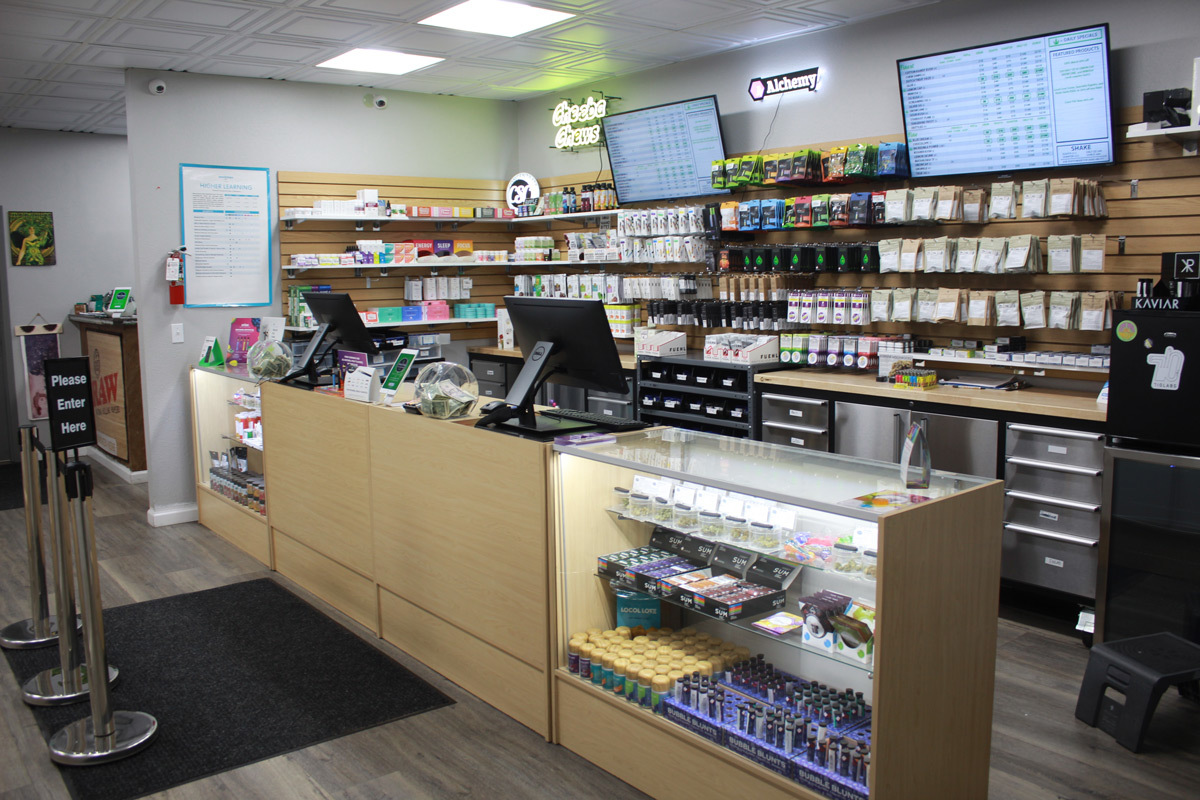 At Silver Stem we strive to bring you the finest quality and selection of edibles, topicals, concentrates and of course our very own flower. We got indica, sativa, and hybrids for your every need. In addition to bud, we also have popcorn (smaller nugs), grinds (shake for your prerolls) and in house joints. Our flower is created with hands-on attention by a team of experienced growers, in natural soil, with no pesticides, and is tested by an independent facility. You can read more about it here.
And one of the most important things about our dispensary is the team. Our budtenders have plenty of experience to help guide you and find exactly what you are looking for! Looking for the perfect strain, storage tips, or advice on dosage and effects? Our Fine Cannabis expert team is always there for you! If you want to become a part of our team, please see our Careers page. And we created a special Blog section where you will find strain reviews, product guides, news, and more. We offer numerous special deals.
If you are a first timer with Silver Stem, we offer a discount when you sign up for our Loyalty Program when you visit our store. 
Denver South Quincy Cannabis Dispensary is a convenient location near you, with excellent parking and infrastructure. If you do not have a car - buses 51 and 36 stop right next to our store. In addition to this location, we have other stores in the Denver Metro area. We also have mountain stores for you to stop by - our Fraser dispensary is right next to Winter Park.  If you do not have a car and do not want to use public transport, check out the services of our partner - Silver Mountain Express.
Our fine team is looking forward to seeing you!