Mimosa Strain Review. A Popular Newcomer
A closer look at one of the most popular energy boosting strains.
Strain Genetics. Is Mimosa Indica or Sativa?
Mimosa is relatively new to the cannabis scene, but already has a loyal following.
Is mimosa strain indica or sativa? That is a good question. It is a cross between Clementine and Purple Punch making it a very sativa leaning hybrid and is classified as a sativa by our grow team due to its lineage and effects.
Mimosa has already won several cannabis awards and is high on the list of any flower connoisseur.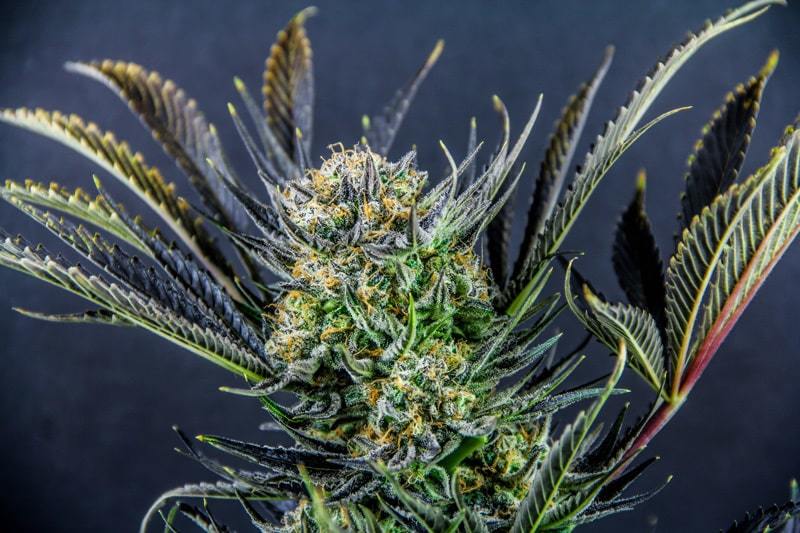 Smell and Flavor of the Mimosa Cannabis Strain. Terpene Profile.
The aroma is citrusy with distinct tones of oranges and/or tangerines. It can also be closer to a sweet fruit or berry punch.
Mimosa's prevailing terpene is Myrcene followed closely by Caryophyllene and rarely found in high qualities Terpinolene.
How to Grow Mimosa Strain?
Mimosa is considered a difficult plant to manage, so we recommend leaving it to professionals. This will ensure getting the full benefits of its rich terpene profile.  
Mimosa Appearance
The buds have dense nugs, with plenty of orange hairs and trichomes. And they are amazing looking. Here is a Mimosa nugget from our recent harvest.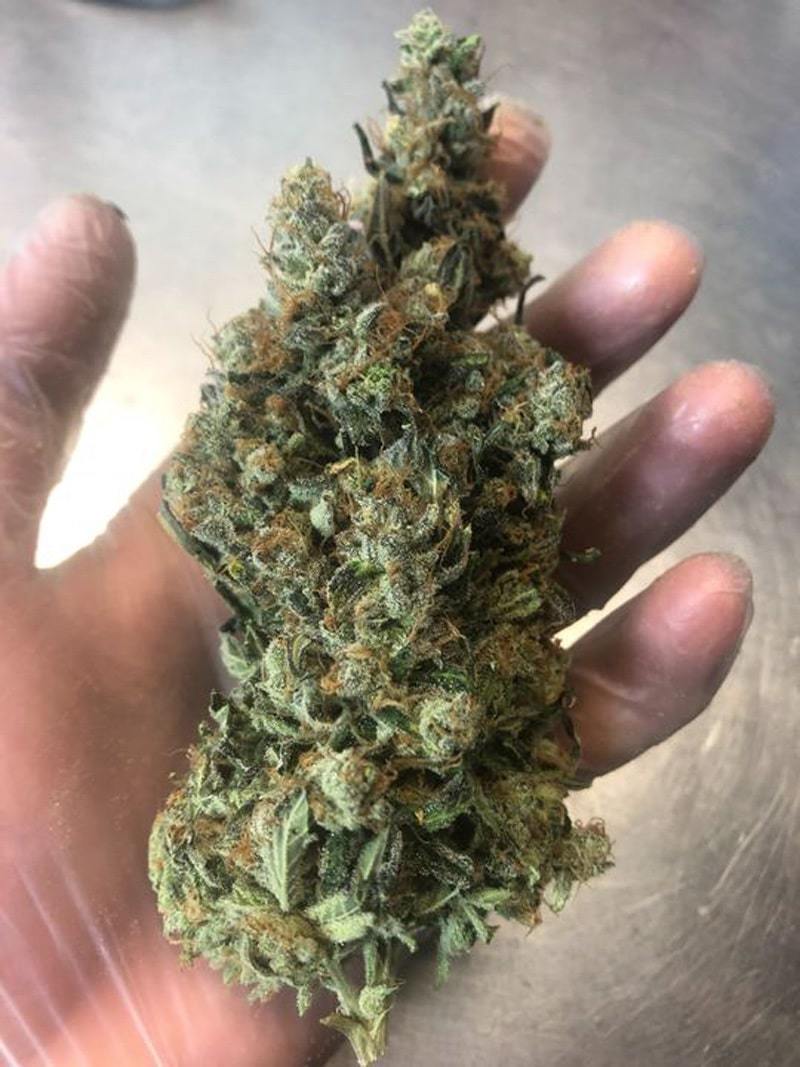 What Are the Effects and Benefits of Mimosa Strain?
The THC content varies greatly, ranging anywhere from 16 to 30%. Silver Stem's recent tests of Mimosa show about 20%.
The effects include euphoria and relaxation, as well as energy increase and enhanced focus at the same time.
Mimosa is a great medical marijuana strain helping with the symptoms of ADD/ADHD, anorexia, anxiety, bipolar disorder, depression, glaucoma, and PTSD.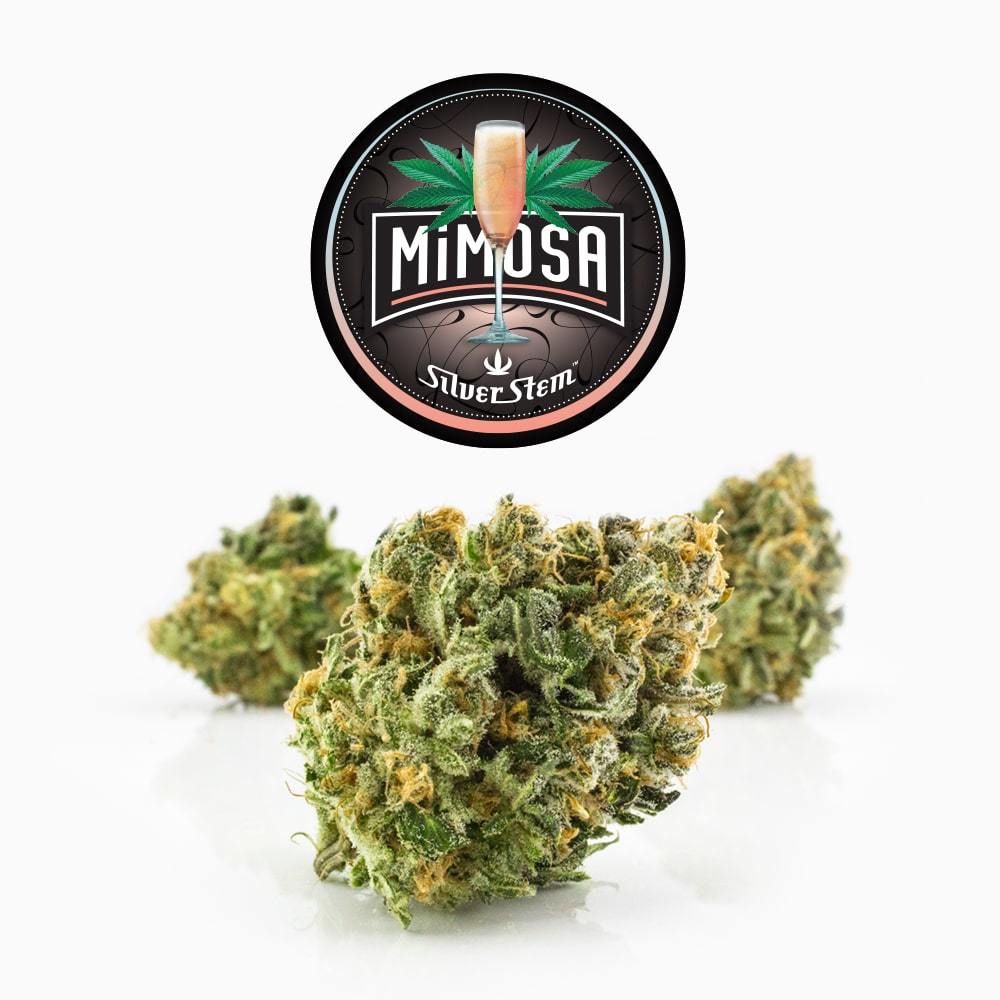 It is very similar to the champagne and orange drink of the same name, which basically means that there is no bad time to have it, as long as it is in moderation. If you overdo it, you might suffer from mild paranoia. Red eyes and dry mouth are also possible.
Mimosa buds make for a great substitute for your morning cup of coffee meant to give you a boost. It is also great for day time use as a stress reliever and it's a social strain as well - a perfect substitute for an evening drink without the negatives of alcohol consumption, although, you should avoid consuming it right before going to bed, since it might keep you up for a while.
Overall, it's a must-have strain on your cannabis shelf, and if you have not tried it, give it a shot next time you are stocking up.