Most Common Questions Among Cannabis Newbies
Every day, more and more people decide to try marijuana for recreational or medical purposes but they often don't know where to start.
A lot of times, people are shy about their lack of knowledge and are a bit shy about going to a dispensary or talking to budtenders. To help you, we will try to give a crash course on cannabis for beginners in today's article by answering the most common questions.
1. Who can shop at recreational cannabis dispensaries in Colorado?
Anyone who reached the age of 21 and has a valid photo ID.
2. First time in marijuana dispensary - what should a newbie buy?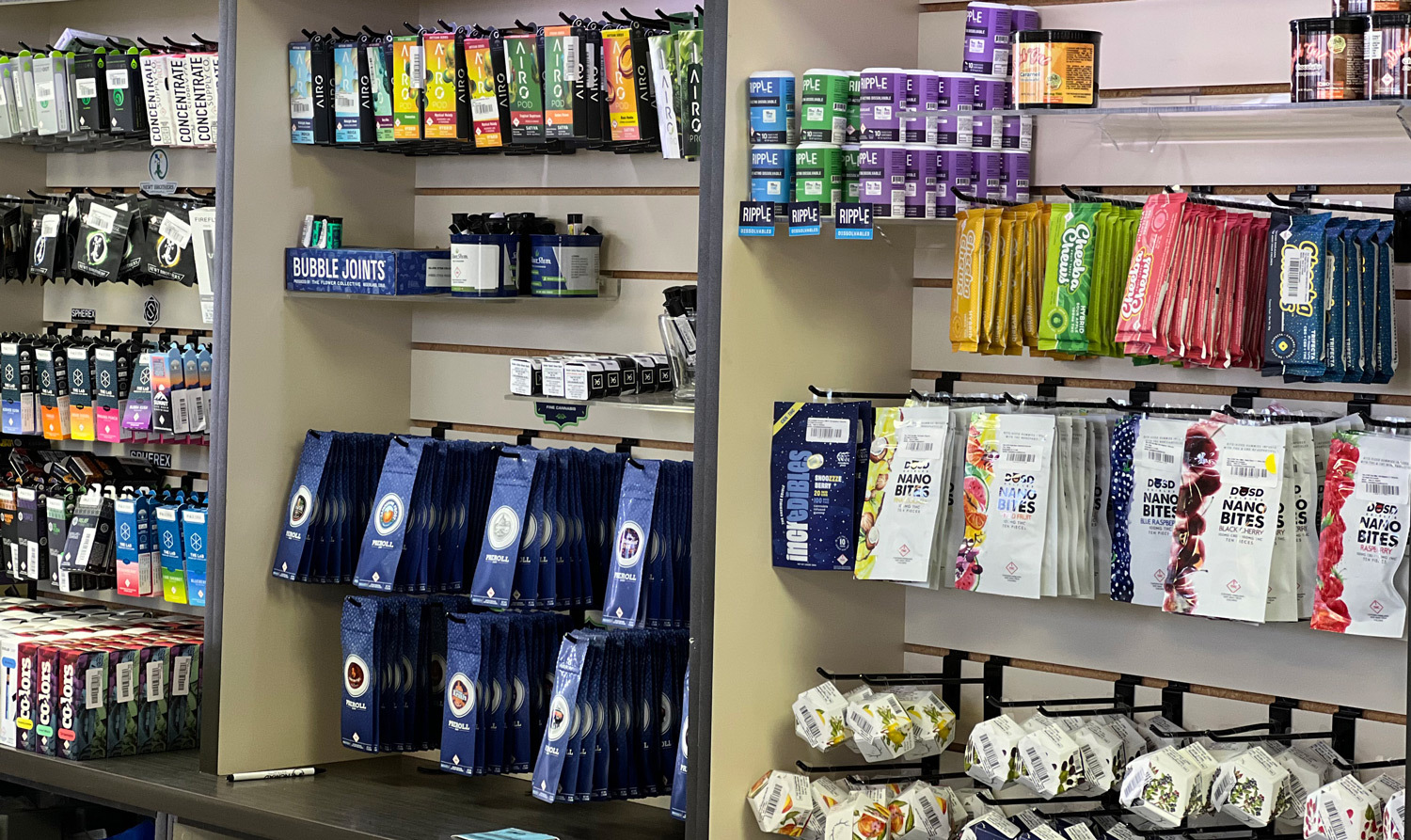 There is no single and simple answer. If you are ok with smoking - flower is a great choice. There is a variety of strains and effects and the onset is almost immediate. Cannabis vaping cartridges are similar to flower but more convenient, plus disposable vapes might be a good choice for your first time to try it out. Edibles, gummies in particular, are of course a popular choice - there is no need to inhale smoke and the consumption is discreet and does not require any paraphernalia.
3. Marijuana edibles for beginners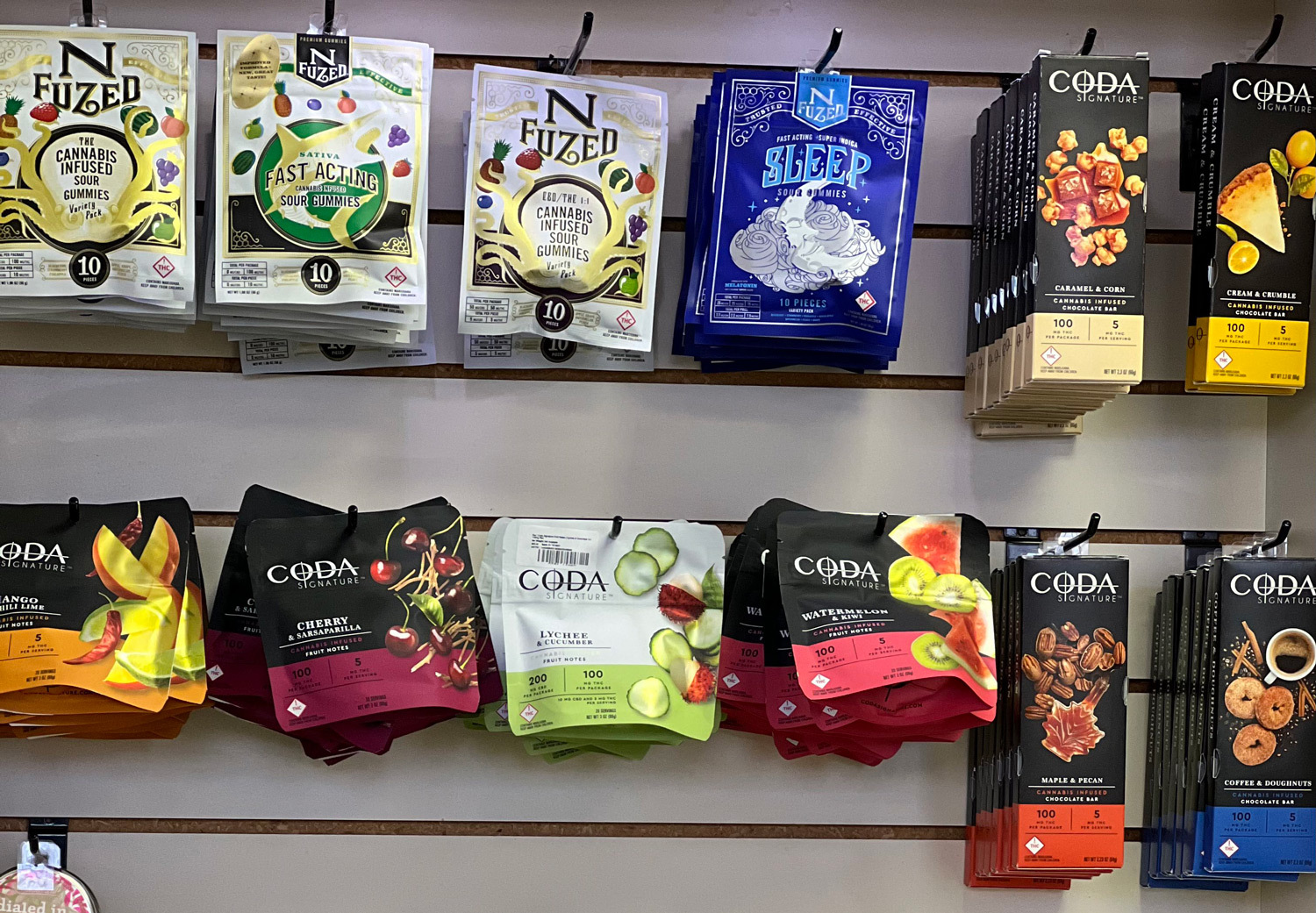 Your cannabis edible will typically have a number on it - 10mg, 100mg, 500mg, etc. - this refers to the total MG (milligrams) of THC contained in your gummy, chocolate or drink. How to understand these numbers? The typical dosage of a recreational edible is 100mg total broken in to 5 or 10mg pieces. Sometimes you will need to calculate the dosage per piece yourself but most vendors provide that on the packaging as well. We strive to provide the dosage details in our product descriptions as well.
Beginners are recommended to start from 2.5mg THC and an average dose is 5-10mg. Keep in mind that THC from edibles takes a while to be absorbed, so start small and do not rush to ingest more.
To learn all about edibles consumption, dosage, and more, click here.
4. Cannabis strains for beginners

One of the best ways to go would be to ask your budtender what is available and tell them what you are looking for in your flower. They do know their products and have personal experience. Yes, the basic division into indica/sativa/hybrid can give you an idea of what to expect but there are so many other things to factor in - terpene content, THC content, your metabolism even. People may well react differently to the same strain and cannabinoid content may differ from crop to crop. At Silver Stem you will always be able to see the detailed percentages for your particular batch on the packaging.
Also, many people are focused on getting "the highest THC". This is not the best way to go about it. THC percentage is important especially if you also look at CBD content in your flower but you can always consume less or more. When you ask for a beer, or a glass of wine, you don't ask for the strongest one, right?
Balanced hybrids would be preferable for beginners - they incorporate the best of indica and sativa without being too much. A smooth one like Stardust Funk with recent testing showing 18% THC will make for a great start. Or you can go with a high CBD strain like Incredible Power - it has on average 10% CBD and 10% THC offering mild therapeutic high.
5. How to choose a cannabis vape for a beginner?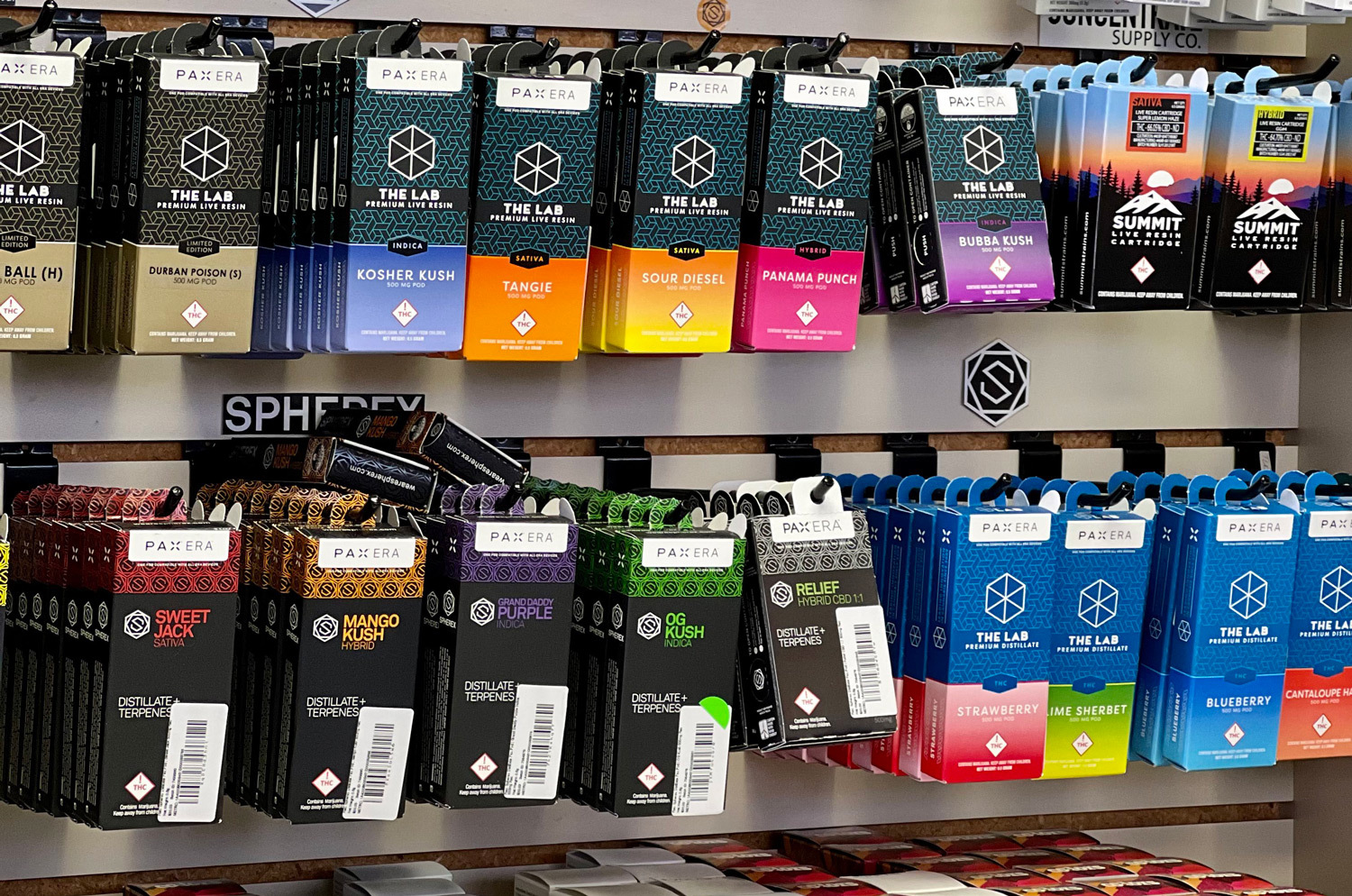 Vape cartridges typically come in 500 mg or 1000 mg (.5 gram or 1 gram/full gram). There are also disposable cartridges that are convenient since you do not need a battery and they often come in 300 mg.
Cartridges come with various forms of extract in them - CO2 oil, distillate, live resin - which typically contain around 75-80% THC, i.e. 3-4 times more than flower nugs. Start with a small puff and see where it takes you. Or even with disposable vape foams to understand exactly what you need.
Read everything about vaping using by clicking here.
6. Topicals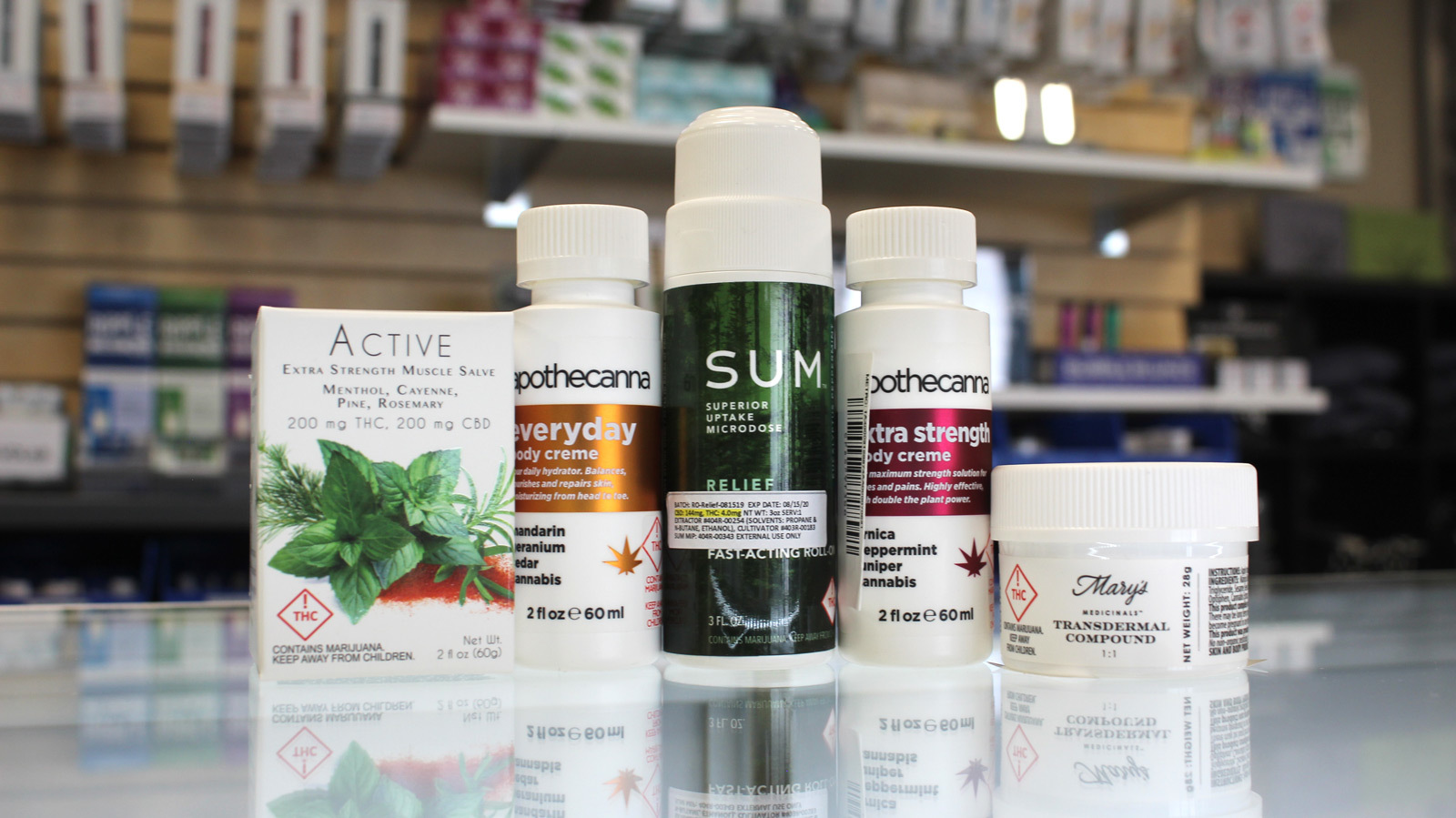 This is a very popular way to use a cannabis product, especially among beginners, since topicals do not get you high but offer all the benefits of cannabinoids. Topicals include lotions, creams, and even bath bombs.
We hope you have learned the basics of cannabis consumption and are now ready for your next step - visiting a licensed dispensary and exploring the exciting world of cannabis and infused products.
Stay tuned for more by subscribing to our newsletter. 
Click here to see our live menu by store - pick your location and click Order Now to shop.