Beautiful Pink Sky That Mystified Town Turned Out to Be Cannabis Related
The phenomenon baffled the town of Mildura in late July.
The bizarre effect stunned and even scared the town's residents and went viral on social networks in late July.
The answer came later when Cann Group, a local pharmaceutical company, confirmed that the lights came from one of their medical cannabis facilities when the blinds were not closed for the night and the red spectrum lights used for the plants shone through the night sky.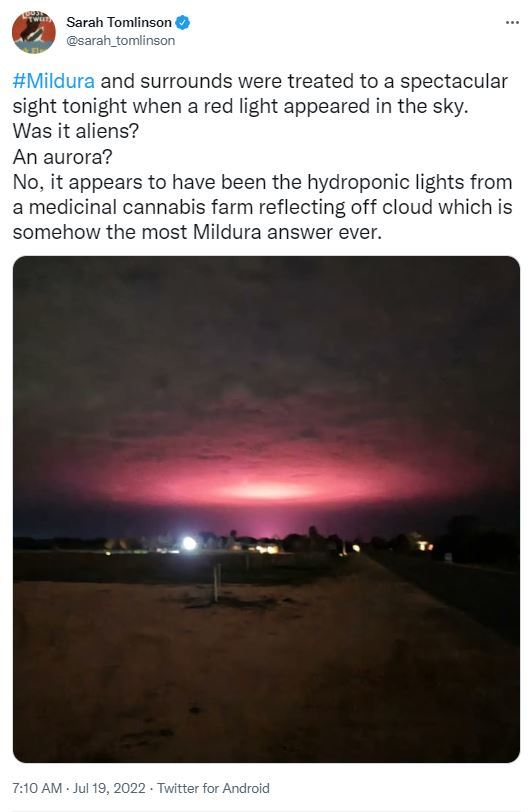 Image by @sarah_tomlinson on Twitter