Drive-Thru Pick Up Deal
Introducing the unparalleled convenience of the Drive-Thru Pick Up Deal at Silver Stem Fine Cannabis Portland! We understand that your time is valuable, which is why we have crafted this special offer to cater to your needs. Now, you can enjoy a seamless and efficient cannabis shopping experience without even leaving the comfort of your vehicle.
Experience the ultimate convenience of the Drive-Thru service. Use promo code "DRIVE" when placing your order online. Available every day of the week. Unlimited use.
5% OFF online orders with drive-thru pick up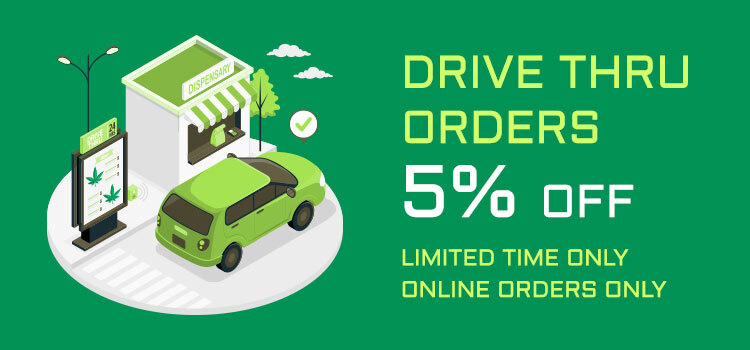 Limited time only.
Recreational & Medical
Disclaimer
Dear customers, the special pricing is already applied. If it is not, our budtenders will applly it at the checkout. Feel free to place an order - this will secure the availability of goods and will speed up the pick up.
Available at
Portland Hayden Island Rec & Med
12240 N Jantzen Dr, Portland, OR 97217
View Map
503-477-9034