20.00
20.00
20.00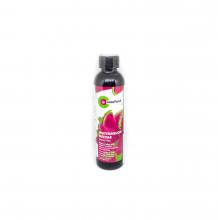 CannaPunch | Watermelon 100mg Rec
Pick-up Location
Note:
Price may vary at different stores
Description
With 100-200 mg of high-grade cannabis, this drink really packs a punch! This infused drink is best for patients with severe and chronic pain, though if the flavor is too irresistible, Canna Punches are easy to dose for your needs.
yzojymRJPH
Tina
CannaPunch | Watermelon 100mg Rec
This is definitely my go to edible from now on. And I tried many. This one was amazing. Kicked in nice and smooth. And what I love about it is that watermelon taste. Just perfect.
Similar Products