15.00
15.00
15.00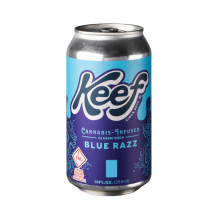 Keef Cola | Blue Razz 100mg Med
Pick-up Location
Note:
Price may vary at different stores
Description
Keef Cola Shot Blue Dream 100mg. The Blue Dream strain is a cross of Blueberry and Haze and was bred to provide the body high of an Indica and the cerebral effects of Sativa. Highly effective for pain management without the sedative effects of a pure Indica. Its effects are long lasting and the taste is pleasantly fruity. This is what the Keef Cola Blue Dream provides - just like the flower. Keef Cola utilizes sonic nanotechnology to emulsify the THC molecules into liquid for easier and faster absorption and bio-availability. INGREDIENTS: Emulsified and Fully Activated CO2 THC Oil, Reverse Osmosis water, and Pure Cane Sugar. STRAIN TYPE: Hybrid. DOSAGE: 100mg THC total.
wXecjmNk8T
This product is not rated yet. Be the first to review it.