7.00
7.00
7.00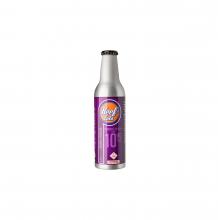 Keef Cola | Purple Passion 10mg Rec
Pick-up Location
Note:
Price may vary at different stores
Description
Keef Cola Purple Passion Indica 10mg. Twist open one of these cold ones and enjoy the best adult beverage that has come to market for a long time. Tough day? Looking to unwind and relax? Indica may be just what you need to end your day. Best for evening/night use. First introduced in January 2010, the Keef Cola soda line is the most awarded Cannabis beverage in the world. Each bottle is infused with either 10 or 100mgs of CO2 extracted cannabis oil. The proprietary emulsification process ("oil into water") provides a stable oil suspension for beyond the duration of the product shelf life and eliminates residual oil buildup in the bottle.
qknApGfWMx
ThatMary
Keef Cola | Purple Passion 10mg Rec
I love these little shots. A high single dose. Flavor is good in all of them too.
Similar Products