7
7
7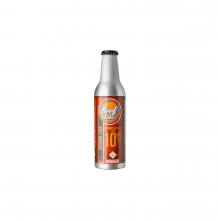 Keef Cola | Original Cola 10mg Rec
Pick-up Location
Note:
Price may vary at different stores
Description
The original Keef product! Keef Cola is a staple flavor that has consistently delighted users for years. True to its name, Keef Cola delivers an original cola taste.
Twist open one of these cold ones and enjoy the best adult beverage that has come to market for a long time. Have a big project that needs your concentration? Get the best both Indica & Sativa has to offer. With a mellow body feel and uplifting cerebral effect, our Hybrids just may become your favorite.
First introduced in January 2010, the Keef Cola soda line is the most awarded Cannabis beverage in the world. Each bottle is infused with CO2 extracted cannabis oil.
Keef Cola also utilizes sonic nanotechnology to emulsify the THC molecules into liquid for easier and faster absorption and bio-availability.
INGREDIENTS: Emulsified and Fully Activated CO2 THC Oil, Reverse Osmosis water.
STRAIN TYPE: Hybrid.
DOSAGE: 10mg THC total.
3gPtZjAkBT
Sarah L.
Keef Cola | Original Cola 10mg Rec
Always, oh wait. Well, it is a coke. Energizing, pain relieving and mood elevating.