Golden Goat Strain Review. A Legendary Classic
Today we will be taking a closer look at Silver Stem's newest edition in its line up of classic strains
In a world of ever-changing strains and novel genetics, Golden Goat stands as a testament to the enduring qualities that have made classic cannabis strains legendary. It fuses the vibrant highs of timeless classics with the nuanced relaxation that enthusiasts have revered over the years. This strain isn't merely an innovation; it's a respectful nod to the past, echoing the sentiment that has connected cannabis enthusiasts across generations. Golden Goat is more than just a strain; it's a bridge that connects the golden eras of cannabis. With its classic appearance, reminiscent aroma, and effects that evoke the essence of legendary strains, it invites both novices and seasoned enthusiasts to embark on a journey that transcends time.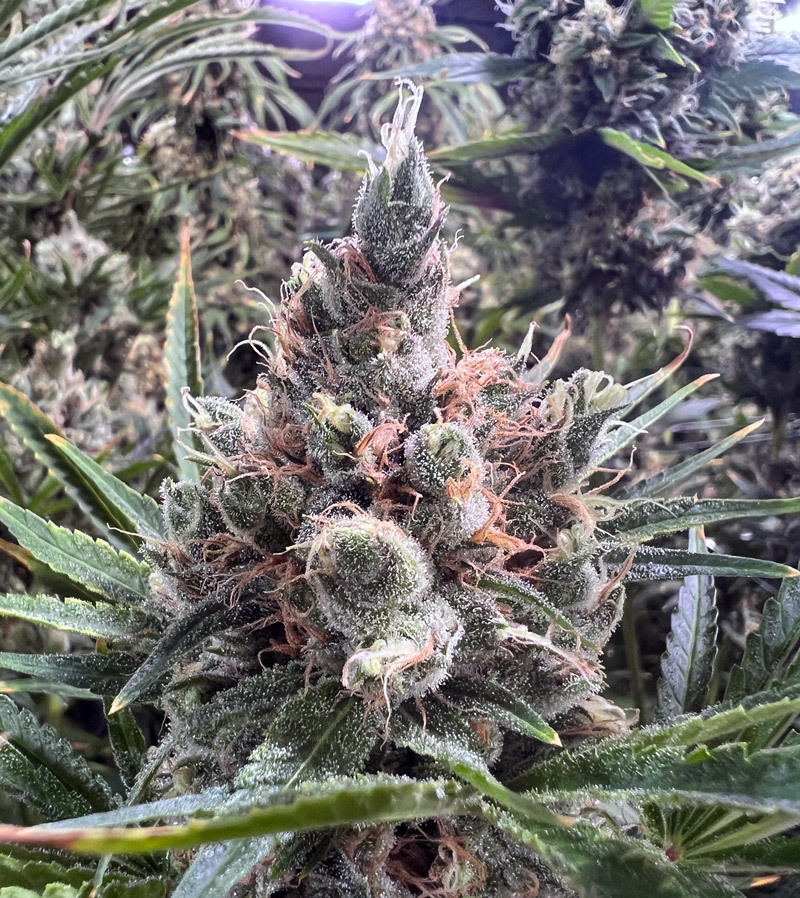 Who created Golden Goat? Is Golden Goat an indica or a sativa? Golden Goat strain genetics
Golden Goat is a sativa-dominant strain (70% sativa and 30% indica) that offers rather balanced effects.
Golden Goat's creation wad a result of a happy accident - a cross pollination of Island Sweet Skunk (sativa) and a hybrid of Hawaiian (sativa) & Romulan (indica) that occurred in Topeka, Kansas. The creators remain unknown.
The predominant theory as to where the name came from is a Golden Goat Recycling Machine which gives off that sweet but pungent smell.
The strain is very popular in Colorado and West Coast but is not always easy to find.
Golden Goat Appearance
Both the plant and the nugs look beautiful. The Gold part also refers to the golden hue of the nugs. The flower has those bright-green calyxes and orange pistils and looks resinous from all the trichomes covering it making it a wonderfully sticky bud.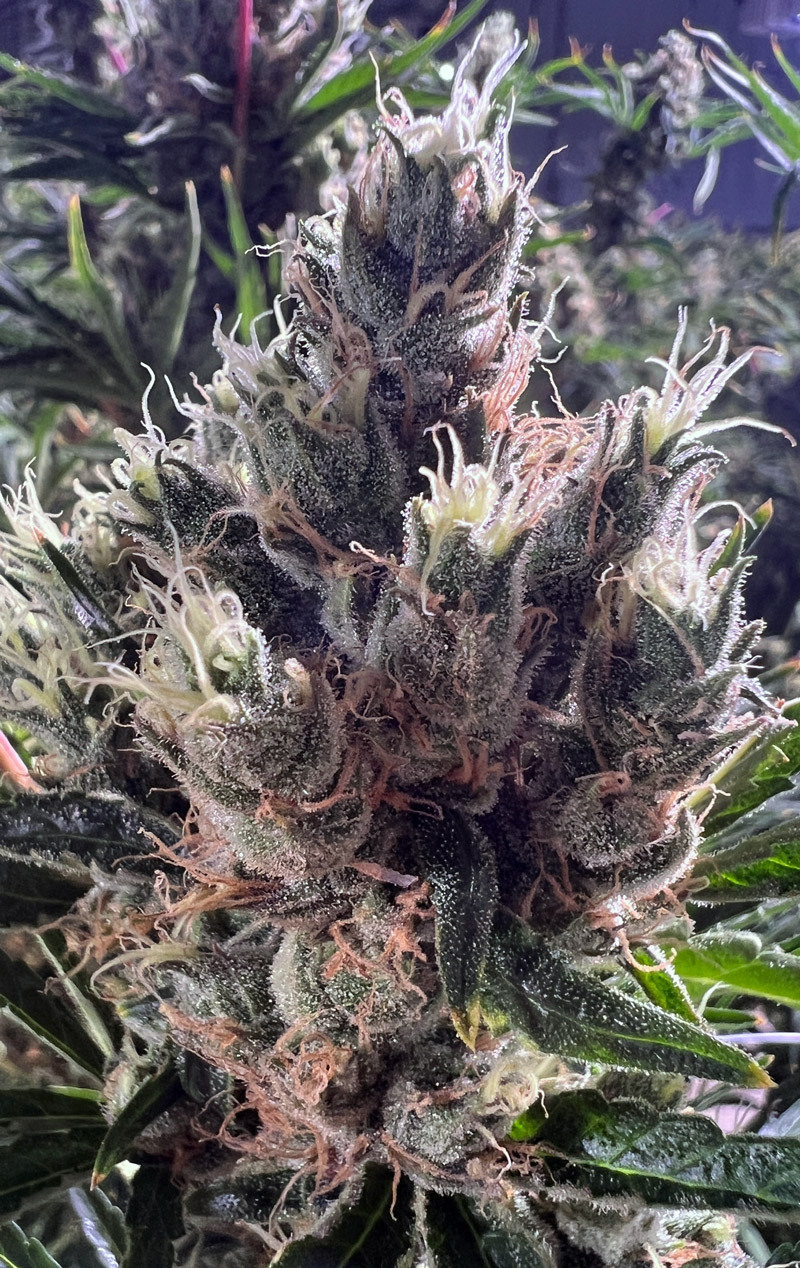 What flavor is Golden Goat?
Owing to its lineage, the strain has a very peculiar smell and flavor. The key word here is pungent. It can be described as sweet and sour with citrusy, tropical and slightly earthy notes. All in all, it is hard to confuse Golden Goat's aroma and this is not a strain for the discreet.
What terpenes are in Golden Goat?
Golden Goat contains limonene, terpinolene, caryophyllene and myrcene terpenes that combined with THC create its wonderful effects and of course its peculiar smell.
Golden Goat effects and potency. What is Golden Goat strain good for?
It is a potent flower offering anywhere from 20 to 30% THC. The latest testing of Silver Stem's Golden Goat showed the THC content to be almost 27%.
The Golden Goat strain leans towards sativa effects without being overwhelming. The full-body high starts slow then builds up towards being energizing and then comfortably mellowing out giving you a chance to do a bit of introspection. The strain is uplifting while at the same time relaxing. It is a very powerful strain so make sure to start small your first time.
Growing the Golden Goat strain
First off - you can not get Golden Goat seeds. It only comes in clones. If you do get lucky to get your hands on one - the strain flowers in about 9-11 weeks and can be grown indoors and outdoors, although the former option is preferred.
Golden Goat strain where to buy
If you are looking where to buy Golden Goat in Colorado - look no further. Our superb grow team has brought it back to our shelves and you can check out the availability and pricing for it at your favorite Silver Stem dispensary in our live menu. Just pick your store here, click Order Now and enter Golden Goat in search. Some of our locations even offer Golden Goat cartridges.
In Conclusion
Golden Goat is an outstanding strain in all regards - its unique flavor, beautiful looking buds, and effects that lean towards sativa effects but are also relaxing. The strain has a lot of potential benefits and will mike a fine addition to your jar.
Whether you're seeking to relive the cherished moments of the past or to create new memories, Golden Goat welcomes you with open arms.