Purple Diesel Strain Review. A Beautiful and Flavorful Hybrid
A recent treat from Silver Stem's finest grow team, Purple Diesel is probably one of the best looking and best smelling strains out there.
Is Purple Diesel Strain Indica or Sativa? Strain Origins
Purple Diesel is a wonderful hybrid that combines the best of both worlds but usually tends to lean a bit towards indica properties. There are various phenotypes with slightly different parents and sativa leanings.
Its parents are Bubba Kush - a heavily indica-dominant strain with an amazing flavor profile and Sour Diesel - a classic sativa strain whose name speaks for itself.
The strain is commonly bred using Pre-98 Bubba Kush and is a close relative of Sour Bubba or Bubba Diesel that have a similar lineage. 
Purple Diesel Smell and Flavor
As you probably guessed from the name, Purple Diesel is known for its pungent fuel smell that is sweet and sour at the same time. It is reminiscent of Blue Cheese with hints of lavender and berries. 
Purple Diesel Terpene Profile
Purple Diesel has a rather unique terpene profile that includes plenty of rare terpenes like Linalool and Ocimene as well as more common Limonene and Pinene. 
And don't forget - you can always view the terpene profiles for all Silver Stem strains in our Flower section.
Purple Diesel Bud and Flower Appearance
The plants of Purple Diesel look like they have been photoshopped - the range of blue, pink, and purple hues is out of this world. The buds are dense and covered with pistils. It is a beautiful strain to look at, no matter what the stage is.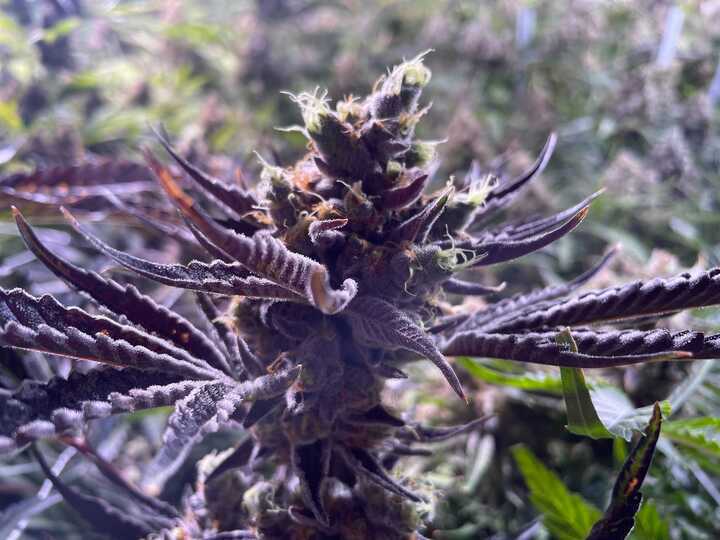 How to Grow Purple Diesel?
Purple Diesel can be grown indoors as well as outdoors as long as the climate is warm and steady. The complexity of growing the strain is well above average. Purple Diesel strain flowering time is around 70 days indoors and about 55 indoors, which is rather fast. The yield is average or above average depending on the phenotype and your growing skills and methods.
How Much THC is in Purple Diesel?
According to recent testings the average THC percentage of Silver Stem's Purple Diesel hovers around 17%, reaching as high as 19%, with no CBD. Some phenotypes reach 25% but as with all flower - it is not about the numbers. You can always smoke more. It's about the entourage effect of cannabinoids, terpenes and flavonoids as well as the flavor, the state of mind, and more.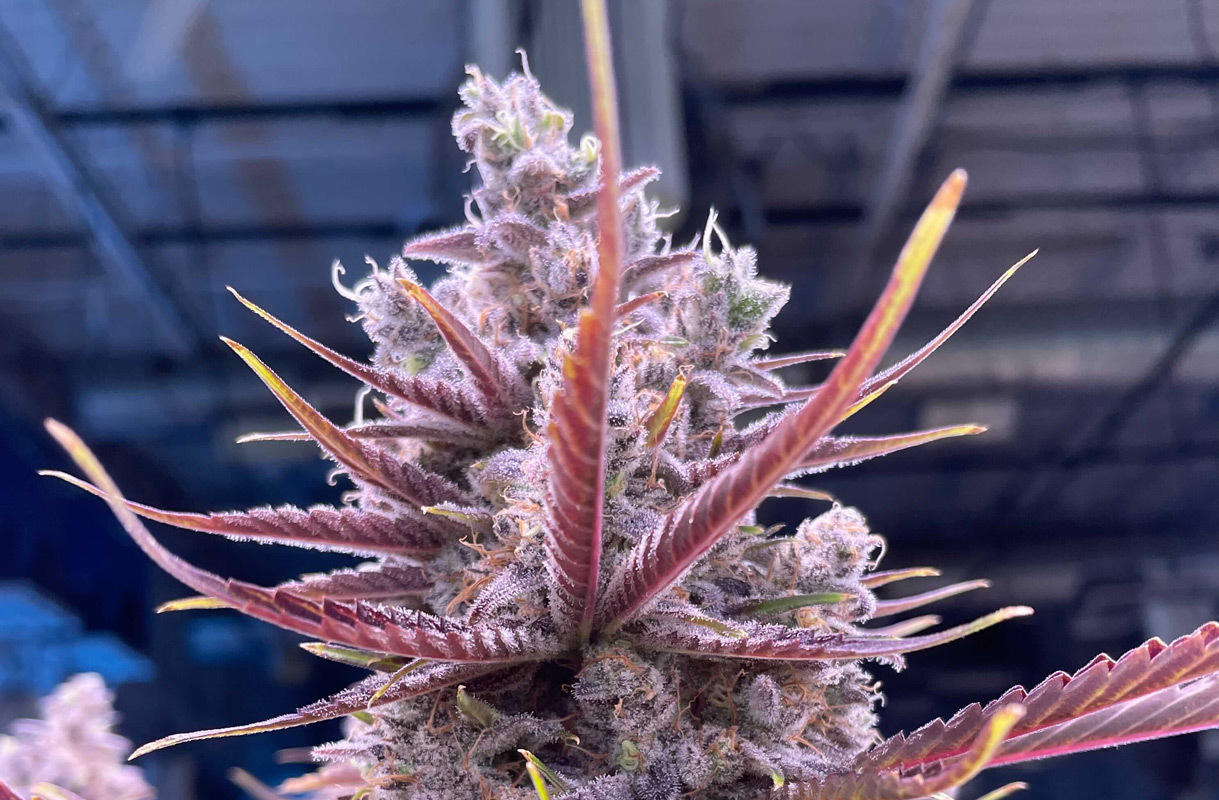 Type of High
Purple Diesel is reported to improve cognitive function, providing better focus and boosting creativity. The buzz is often euphoric with plenty of giggles. As the high seeps in, you may experience couch lock although if you pick the right amount, the strain can be consumed during daytime.
Have you already tried our Purple Diesel?
What Are the Benefits of Purple Diesel?
Purple Diesel has numerous potential benefits. It may help with chronic pain. If you had a long day, Purple Diesel just might be the strain to relieve the stress and let yourself be carried away by its sedative effects. Purple Diesel has been reported to stimulate appetite. 
Conclusion
Purple Diesel is a wonderful great hybrid strain that can be good for day and night. It has plenty of potential benefits, an amazing aroma and a rare terpene profile. Give it a try, next time you stop by one of Silver Stem's dispensaries.
Pick your location and click Order Now to shop. Enter Purple Diesel into search or go to the Flower section.