Sour Kush Strain Review. Daytime Euphoria
Sour Kush is an all-time favorite among cannabis enthusiasts on the West Coast and Colorado, especially those shopping at Silver Stem.
Today we are taking a look at one of the true and tried strains.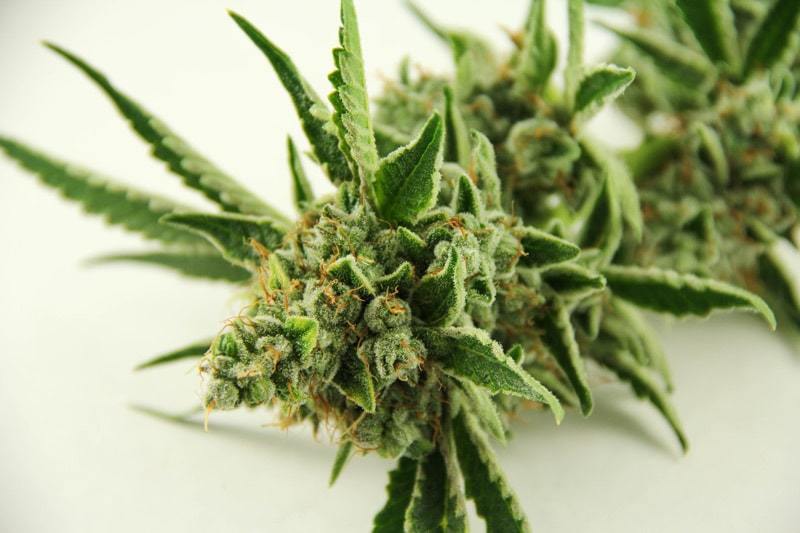 Sour Kush Strain Origins. Is Sour Kush Indica or Sativa?
Sour Kush is an indica-dominant sativa. It was bred as a cross between Sour Diesel and OG Kush. The former is a sativa leaning hybrid and the latter leans towards indica. The two strains are extremely popular and often used for crossbreeding thus their combination was doomed to produce another monster hit. 
Sour Kush also has a couple of "sister and brother" strains so to speak - Headband and Sour OG - and coming from the same parents they are very similar in all respects.
Sour Kush has also provided lineage for several strains, most notably Orange Krush and Jerry's OG.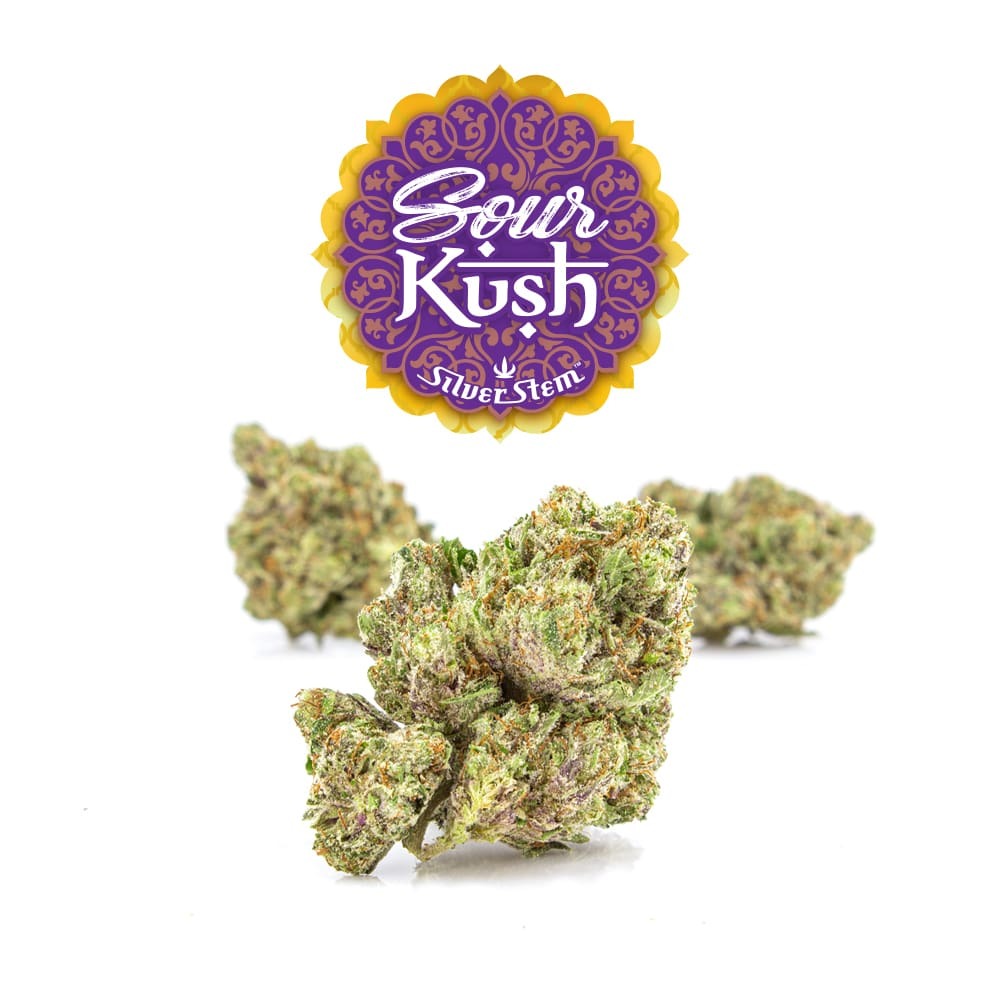 What Does Sour Kush Smell Like? 
In two words, Sour Kush is sweet and sour. It has plenty of earthiness to its scent, and is rather pungent and diesel smelling, so "keep a lid on it". Its terpenes also provide citrusy and peppery notes, making it one of the finest and exciting smelling flowers.
Sour Kush Plant and Bud Appearance
The buds are bright green with long brownish hairs. The plant itself is also bright green, often with purple hues provided by the trichome layer.
How to Grow Sour Kush?
Sour Kush is not the hardest strain to grow. This can be done in hydro or in soil (Silver Stem grows its flower exclusively in soil). It has a flowering time of 9-10 weeks when grown indoors. The strain requires a lot of light and does not deal well with frost, thus outdoor growing can only be done in the warmer climate. Sour Kush will provide above average yields when handled by an expert.
Select your dispensary and click order to navigate the menu
How Much THC is in Sour Kush?
OG Kush typically contains 20% THC with some phenotypes going almost all the way to 30%, and less than 1% CBD. Silver Stem's phenotype ranges from 18 to 22% THC and next to nothing in terms of CBD according to the latest testing. 
What Terpenes Are in Sour Kush?
Sour Kush has a rather unique terpene profile. It has a high content of Caryophyllene (spice) and Humulene (wood and earth) in addition to common terpenes like Limonene (citrus) and Myrcene (earth or "cannabis" smell).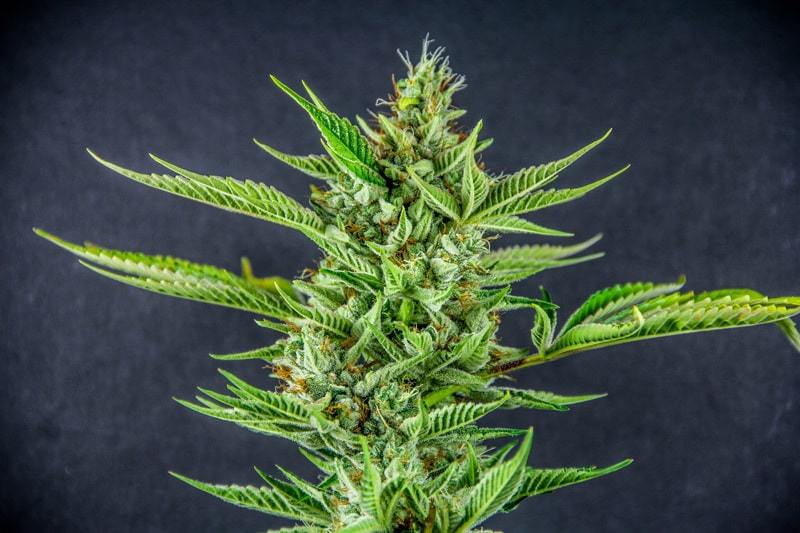 What Are the Effects of Sour Kush? Benefits, Negatives, Type of High
When taken in reasonable doses, Sour Kush can be safely consumed during day time, with no harm to your routine. But be careful - if you overdo it, you might experience the strain's full and prolonged effects and end up couch locked for a couple of hours. Moderation is the key with Sour Kush unless you are an experienced consumer or need more THC for medical effects.
Sour Kush has slight energizing effects, especially right after smoking it, but after that most people report more calming effects, although not to the point of numbness. The high quickly moves from head to body and you find yourself in a blissfully relaxed state. Extreme cases of giggles and munchies are not an infrequent occurrence with Sour Kush so prepare yourself.
In terms of potential medical benefits, Sour Kush has been reported to help with a wide range of ailments, including PTSD, Crohn's, Bipolar Disorder, ADD, and Anorexia. It is also known to have calming and relaxing effects helping relieve stress and fight depression.
In Conclusion
A wonderful choice for daytime medication or euphoric buzz! 
Have you tried Sour Kush from Silver Stem?