Stardust Funk Strain Review. A Rare Find
Stardust Funk is one of the latest editions to the line of Silver Stem's signature strains.
This potent hybrid already has a steady following among our patrons, and if you have not tried it yet, you are missing out! And, Silver Stem has it in flower, shake, and a number of concentrates.
Stardust Funk Origins. Is Stardust Funk a Sativa or Indica?
Stardust Funk or Cherrygasm is an extremely rare hybrid strain that is about 70% sativa and 30% indica. Its parents are Space Queen and Cherry Pie OG. This nearly perfect hybrid will be a great addition to anyone's stock.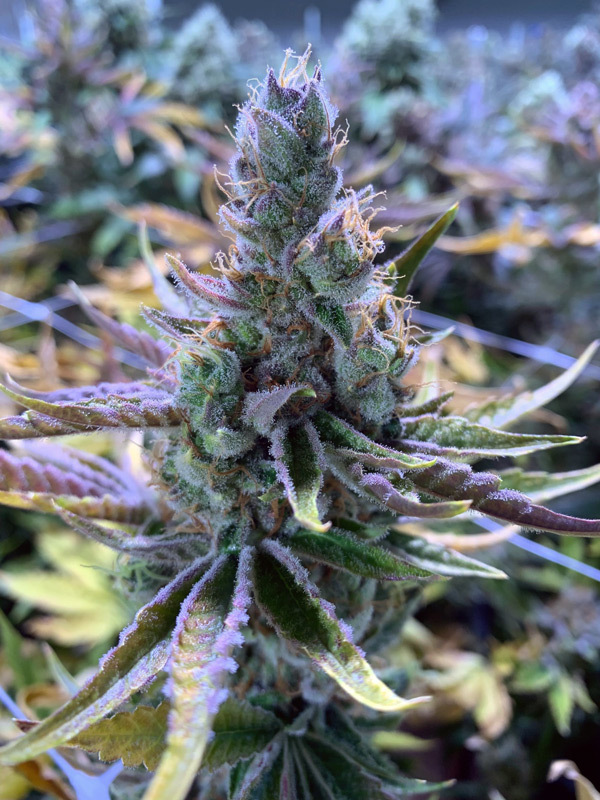 Stardust Funk Smell and Flavor. Terpene Profile
Stardust Funk has a very rich "cannabis smell" - dank and pungent and completely opposite of discreet. The aroma also includes various sweet and fruity notes to it, when smoked.
The terpene profile of Stardust Funk is dominated by Myrcene, and also has notable amounts of Caryophyllene and Humulene.
Stardust Funk Appearance
Stardust is what people mean, when they say "stick icky". You will definitely need a grinder/crusher for it, since it is dense and covered in trichomes. The buds are prolonged and look similar to pine cones, and are bright green with hues of blue.
How Much THC is in the Stardust Funk strain?
It is not the mildest strain, with THC levels going up to 25%. Silver Stem's Stardust Funk has on average 20% THC. 
The Effects and Benefits of the Stardust Funk Strain

The high is smooth and a bit overwhelming at first. The buzz from Stardust Funk engulfs your body and mind, but leaves you in a fit state to do whatever task you set your mind to. It is a great creativity booster and is also perfect for when you just want to be blissfully high and think happy thoughts.
Stardust Funk is a perfect thing for stress relief, chronic pain, stress, and depression. You can expect to be couch locked for a while, but that will pass soon. 
In Conclusion
The name says it all. Blast off with Stardust Funk and forget all your worries!
You can order Stardust Funk and other Silver Stem flower, concentrates and infused products in our online menu.