Tangerine Frost Strain Review. Award Winning Sativa for Any Time of the Day
Today we are taking a closer look at Silver Stem's unique offering - Tangerine Frost.
Tangerine Frost or Tangie is a famous strain that has won numerous awards over the years. It was created as a tribute to the popular in the 90's Tangerine Dream strain (Skunk #1 x California Orange). 
Is Tangerine Frost Indica or Sativa? Strain Origins
Tangerine Frost is a typical sativa leaning strain that was created as a result of crossing California Orange and a Skunk strain.    
What Terpenes Are in Tangerine Frost? 
Tangerine Frost's terpene profile has a predominance of Myrcene, a rather high content of Limonene, as well as Caryophyllene and Pinene.
You can always check the predominant terpenes for all Silver Stem strains in our Flower section.
Tangerine Frost Flavor and Smell
This is where Tangerine strain shines especially bright, and the name says it all - it has an extremely citrusy aroma with a rare smell of tangerine that is complimented with the slightest skunky and woody tones. When smoked it has a delicious citrusy and sweet smell with distinct tangerine notes. 
Tangerine Frost Bud and Flower Appearance. Growing Tangie
The plant can be grown indoors and outdoors and is heavily affected by the soil, watering and other growing conditions. It is considered a rather difficult strain to grow, in part due to its height. The flowering usually takes 9-10 weeks. Grown outside in a warm climate it should be ready in late September.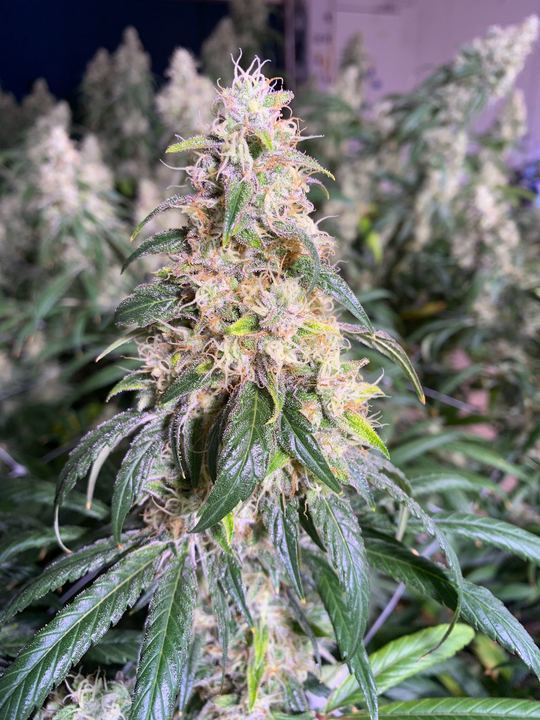 The leaves of the plant are dark green with mouthwatering resinous buds that are covered by trichomes. 
What Are the Effects and Benefits of Tangerine Frost? How Much THC is in it?
This is a powerful sativa strain and as such it is recommended to start lightly unless you are an experienced consumer. Independent testing shows the average THC content of Silver Stem's Tangerine Frost to be around 21-22%, peaking at 23.5%, which is a bit higher than the strain's average of 20%. The strain usually contains very little CBD - around 0.1%.
The effects are undeniably euphoric, elevating with a hint of sedation and relief you get from an indica strain. The strain is a popular creativity booster and focus provider, and is good for day time use in moderate quantities. It is also a great strain if you are looking for a fun evening full of giggles and laughter.
Munchies are a strong possibility plus you might want to hydrate as it has been reported to cause dry mouth and eyes.
The strain may potentially help with symptoms of PTSD, digestive issues like lack of appetite, indigestion, nausea, as well as chronic pain, stress, depression while allowing you to handle your daily routine.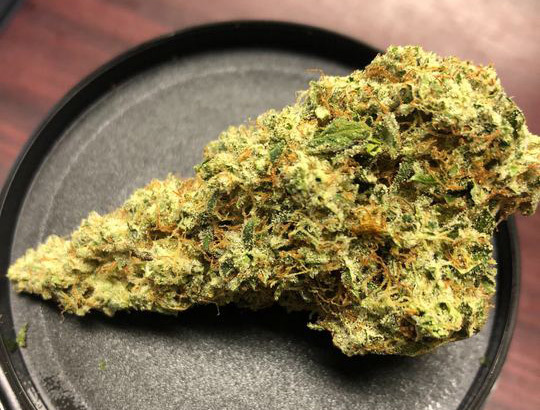 Conclusion
Tangerine Frost is a great sativa suitable for both day and night, and handy in a number of situations, whether it's to giggle all night watching TV or do something requiring focus and creativity. All this without disrupting your regular sleep schedule
Have you tried our Tangerine Frost?