Alchemy Naturals Edibles
Alchemy Naturals combines all-natural ingredients from the cannabis plant and beyond to create a magical symphony of flavor and efficacy with each delicious gummy.
Take advantage of the special deal:
25% OFF all Alchemy Naturals Gummies
Valid Dec 1 - 31. Rec only.
The promo cannot be combined with any other specials.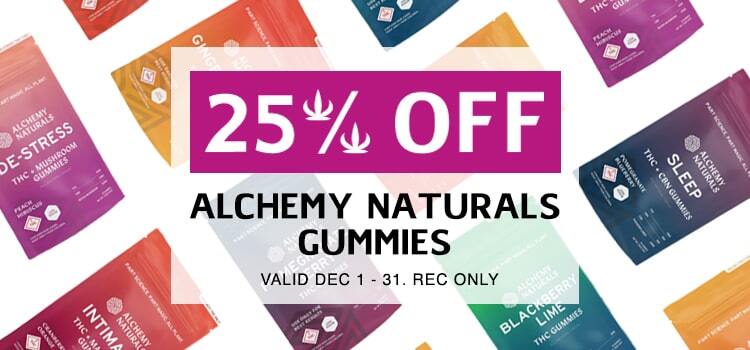 Special Products