All Strains on Special!
Don't miss out on this amazing opportunity to get discounted ounces and half ounces of any strains. 
Available exclusively at our Bonnie Brae location.
Elevate your cannabis experience and explore a wide selection of premium strains at unbeatable prices. 
$89 Ounces & $50 Half Ounces all strains.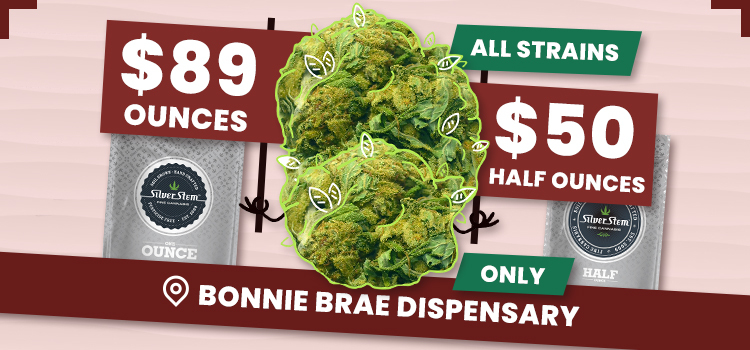 Starting Sep 29. Rec & Med
The promo cannot be combined with any other specials.
Disclaimer
Dear customers, the special pricing is already applied. If it is not, our budtenders will applly it at the checkout. Feel free to place an order - this will secure the availability of goods and will speed up the pick up.
Available at
Bonnie Brae Rec & Med
2331 East Ohio Avenue, Denver, CO 80209
View Map
720-771-9866