CSC & Nomad extracts
THIS SPECIAL HAS EXPIRED! Take a look at our current specials here.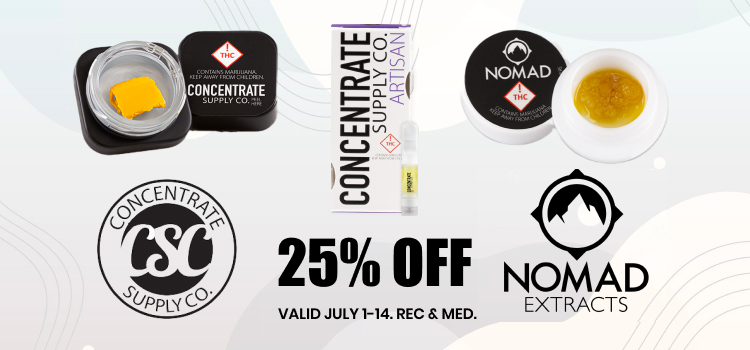 Valid July 1 - 14. Rec & Med
The promo cannot be combined with any other specials.
WARNING:
Overconsumption of Marijuana Concentrate may lead to Psychotic symptoms and/or Psychotic disorder, Mental Health Symptoms/Problems, Cannabis Hyperemesis (CHS), and Cannabis use disorder/dependence, including physical and psychological dependence.