Game Day Deal
Don't miss out on these amazing offers and stop by your favorite dispensary today!
When you order online, the special will be applied in store.
Every Saturday & Sunday - Buy 3, Get 1 mix 'n' match on all infused products.
NOTE: The deal excludes all products by AO Extracts, El Sol Labs and X-Vapes.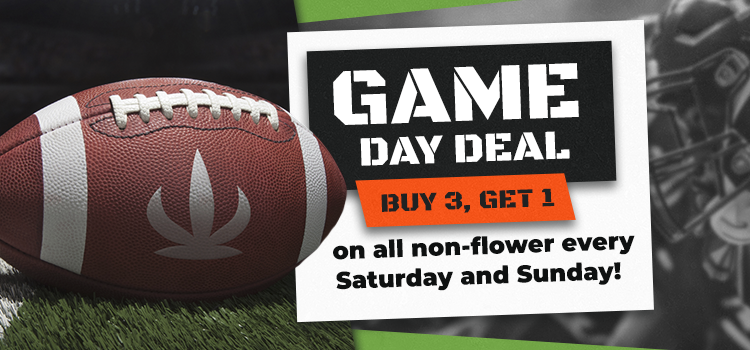 Rec & Med locations
Product for a penny applies to the item with the least value.
Unlimited use of the promo
You can buy 6 products and get 2 more for a penny each. Can not be combined with other specials.