1
USD
10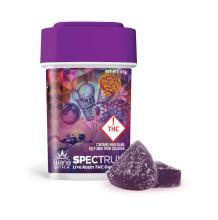 Wana Fast Acting Rosin Gummies | Berry Gelato 100mg Rec
Pick-up Location
Note:
Price may vary by store
Description
The gasoline-tinted taste of classic cannabis strains, rounded out with a mellow mixed berry blend.
Wana Fast Acting Rosin Gummies contain first press live rosin that is made entirely from fresh frozen plants, preserving all the active terpenes and other compounds found in living cannabis strains. The live rosin is completely solventless and is made using only ice water, heat, and pressure.
Wana's gummies withstand even the warmest weather, with a melting threshold nearly 2x as high as gelatin-based gummies.
DIETARY DETAILS: Pectin-based, gluten-free, vegan, kosher.
TERPENES: Scan the QR code on the package for the terpene profile of your batch.
DOSAGE: 100mg THC total. 10 gummies x 10mg THC each.
pejCurBrfw
This product is not rated yet. Be the first to review it.
Similar Products