Diesel Cookies Strain Review. A Powerful Sweet and Sour Sensation from Legendary Parents
The uniquely flavored strain is one of the latest additions to Silver Stem's line up.
Silver Stem Fine Cannabis grow team is working tirelessly to offer you high quality flower, introducing new varieties as well as the classics.
The recent additions included Blackberry OG, Purple Diesel, and the strain we will focus on today - Diesel Cookies.
Diesel Cookies Strain Lineage
Diesel Cookies is an indica dominant hybrid.
Most varieties of the strain come from crossing GS Cookies (GSC) with the Original Diesel aka Headband or Daywrecker. There is also Sour Cookies - a cross of Sour Diesel and GSC.
At Silver Stem we have a secret recipe for it. The Diesel Cookies strain we offer was created by crossbreeding GSC and Lilac Diesel. GSC is an indica leaning variety (OG Kush x Durban Poison) and Lilac Diesel is a balanced hybrid with a complicated ancestry (Silver Lemon Haze, Forbidden Fruit,  NYC Cherry Pie, and Citral Glue). 
What Terpenes Are in Diesel Cookies?
The terpene profile of Diesel Cookies has a predominance of Myrcene, Limonene and Caryophyllene with their combination providing an amazing flavor and effects.
 
Keep in mind that you can view the predominant terpenes for all Silver Stem strains in the Flower section.
Diesel Cookies Aroma, Flavor, Appearance
The name says it all. The aroma of this rare strain is similar to actual fresh baked cookies, that is sweet and sour but with a strong whiff of diesel. The Diesel Cookies strain stands out with its pungent, earthy smell that is sometimes accompanied by metallic notes.
The leaves and buds are purplish with extremely long white and dark orange pistils. The buds of Diesel Cookies are usually dense and are covered in resinous trichomes like no other.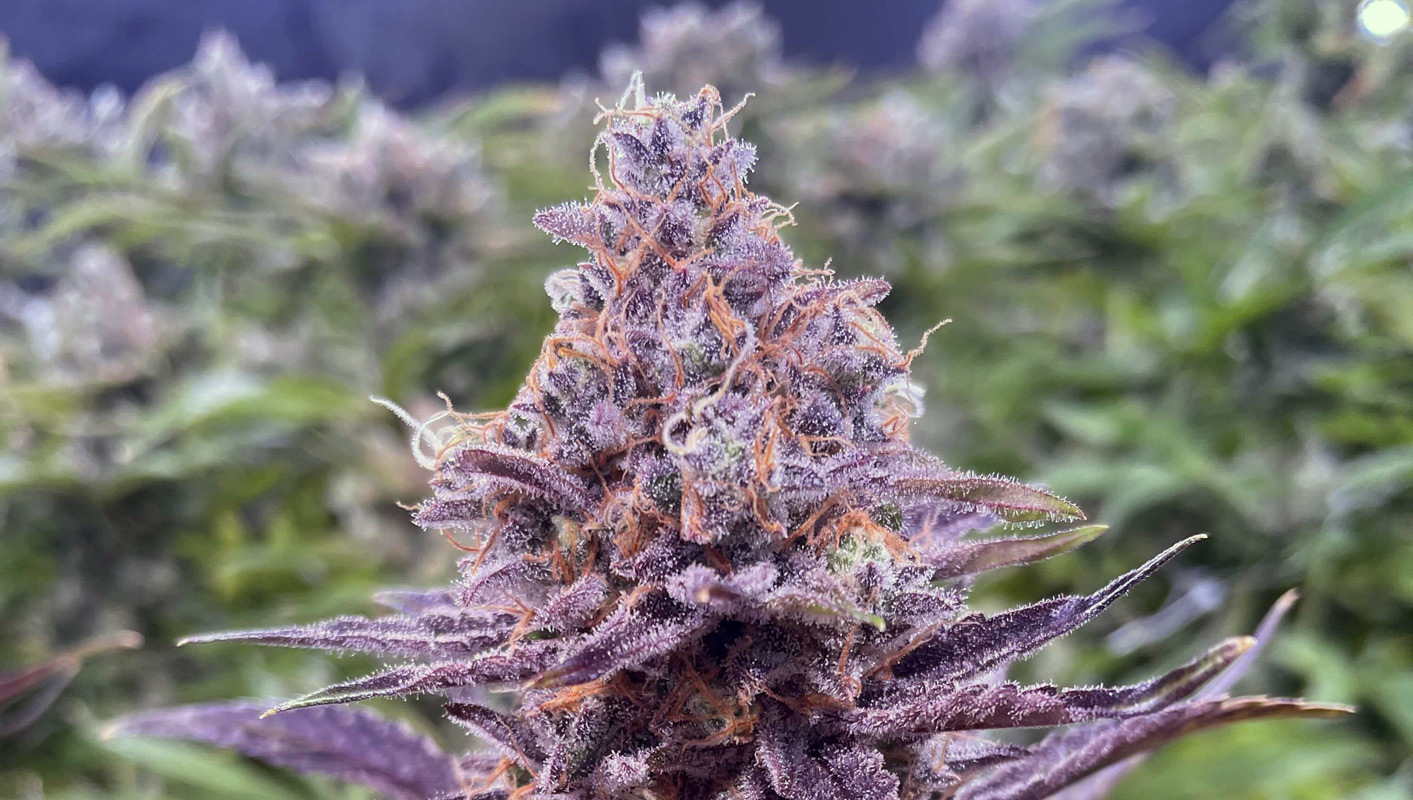 How to Grow Diesel Cookies Strain?
Diesel Cookies is considered an easy strain to grow and can be cultivated both indoors and outdoors, although the latter is preferred to ensure better management of finer details.
It also has a shorter flowering period of just 8-9 weeks, compared to most strains.
Diesel Cookies Potency
The strain has an average/slightly above average potency by today's standards ranging from 17 to 24% THC. Independent testing of Silver Stem's Diesel Cookies has shown 17-18% peaking at just over 20% THC. You can see the precise THC and CBD content for your batch on the packaging.
What Are the Effects and Benefits of Diesel Cookies, and Type of High?
Diesel Cookies is one of those strains that provides both cerebral and head high. The long-lasting and powerful effects are euphoric, and can be sedative depending on how much you consume. It is recommended for nighttime use, especially if you are a novice, but if you can hold your own, it can be an exciting daytime experience. 
The strain may have the potential to help with insomnia, anxiety, muscle cramps, nausea. Munchies and couch lock are not an uncommon occurrence when smoking Diesel Cookies. 
Overview
Diesel Cookies offers an aromatic experience with sedating and euphoric body and head high. It is a great strain for people with high tolerance and novices should remember not to rush in to ensure a pleasant calming high.
Pick your location and click Order Now to shop. Enter Diesel Cookies into search for your store or visit the Flower section.