Lemon Cap Strain Review. Delicious Citrusy Sativa from Silver Stem Fine Cannabis
Our signature sativa from celebrity "parents". 
Is Lemon Cap Indica or Sativa? Strain Origins
Lemon Cap is Silver Stem's own creation. The strain was bred as a cross of two of our most popular sativas, Snowcap and Lemon Skunk. Both parents are potent, highly sativa-dominant hybrids that are great for daytime use, and are both one of the most popular strains in our arsenal.
Lemon Cap tends to lean a bit more to Snowcap. And though formally all three strains can be called hybrids, Lemon Cap is classified as sativa due to its properties.
What Does Lemon Cap Smell Like? What Terpenes are in Lemon Cap?
Lemon Cap stands out with its phenomenal smell - the lemon and citrus profiles give off a delicious scent!
The terpene profile of Lemon Cap is in this case true to its Lemon name and is very much influenced by its parent Lemon Skunk. The strain's terpene profile is dominated by Limonene and in addition it is also rich in Myrcene that is responsible for the earthy and skunky notes in Lemon Cap's bouquet.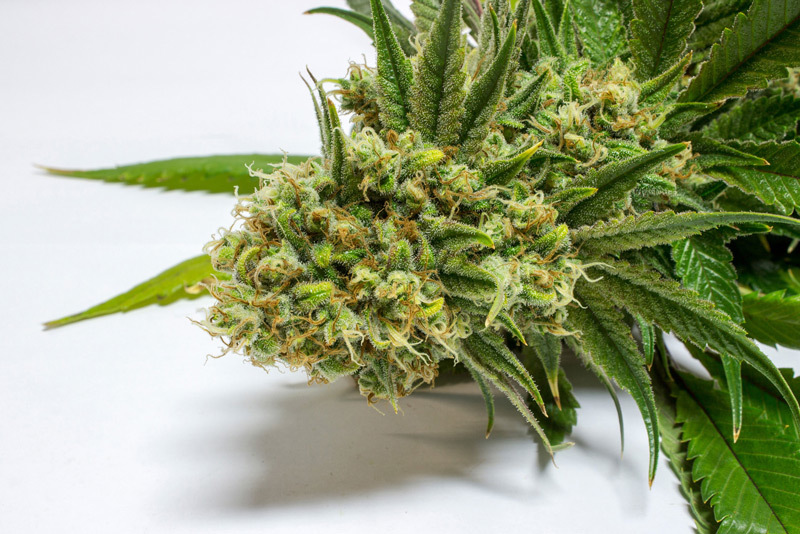 Lemon Cap's Appearance
The buds are usually bright green and fluffy, almost completely by orange hairs that are pistils. The plant itself is also delicious looking, with its vivid, almost neon green and lots of white over it from the sprinkle of trichomes.
How to Grow Lemon Cap Cannabis Strain?
It is a great strain to grow. The plants are not capricious, and can be grown indoors and outdoors, while providing a healthy yield. Although they do require an expert hand in preventing mold.
How Much THC is in Lemon Cap?
Our latest testing showed the average THC content to be 22% going all the way to 24% in some batches, which is considered above average even by today's standards.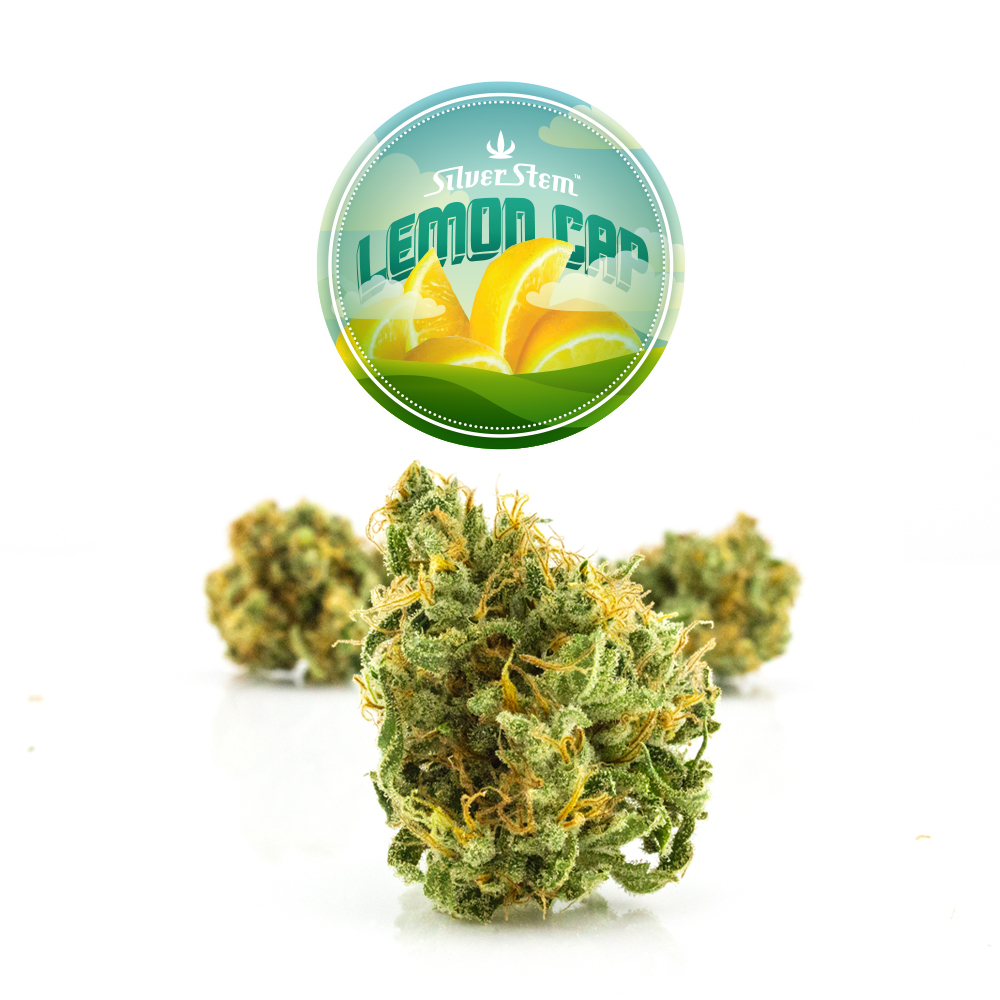 What Kind of High Does Lemon Cap offer?
The high is clean, and focused, starting from the spine and seeping into the head. The buzz from Lemon Cap is not too strong with the spirit lifting and mood boosting sativa effects.
Some, especially beginners may experience dizziness, and there is dehydration as with most cannabis strains.
Overall, it is a strain that was made for daytime - it is great for socializing and livening up the conversation.
What Are the Effects and Benefits of Lemon Cap?
Lemon Cap is often successfully used for helping with depression, anxiety, and mood swings. The strain will also make for a good help with cramps, aches, chronic pain, especially when you need to be up and about. This invigorating sativa may also help you stay on your feet. Consumers also report that Lemon Cap was helpful in restoring appetite. 
Top Sum Up
If you still haven't tried this citrusy sativa, you are missing out!