Lemon Skunk Strain Review. Our Signature Sativa
We are proud to introduce Lemon Skunk.
One of our premier strains here at Silver Stem, your friendly neighborhood dispensary.
Lemon Skunk Strain History
A direct descendant of the famous Skunk #1, our Lemon Skunk retains the iconic smell that earned the original its name, with the added bonus of a hint of lemony zest. Incredibly easy on the eye and testing around 19% THC this strain is a favorite of Silver Stem growers and bud tenders alike.

Type, THC and CBD Content in Lemon Skunk
Lemon Skunk is a typical sativa strain.
For those unfamiliar with the terms – sativa and indica are the two main types of cannabis plant which differ in a number of ways. The easiest way to distinguish between the two is by its appearance. But their main difference lies in the effects they have on the body. Sativa is more suited for day time use due to its cerebral high and energy boost it provides. Indica on the other hand is more relaxing often causing what is referred to as 'couch lock'. There are numerous hybrids of the two but we will get to that next time.
Lemon Skunk's 22% THC count (0% CBD) is rather high allowing for faster action but novices should be careful during first time consumption.
| | | | | |
| --- | --- | --- | --- | --- |
| THC | CBD | TYPE | EFFECTS | SYMPTOMS |
| 22% | 0% | Sativa | Creativity, Euphoria, Mood Elevator, Uplifting | Fatigue, Stress, Nausea, Low Appetite |

NOTE: THC, or Tetrahydrocannabinol, is the chemical responsible for most of marijuana's psychological effects. It acts much like the cannabinoid chemicals made naturally by the body.
CBD, or Cannabidiol is a cannabis compound that has significant medical benefits, but does not make people feel "stoned" and can actually counteract the psychoactivity of THC.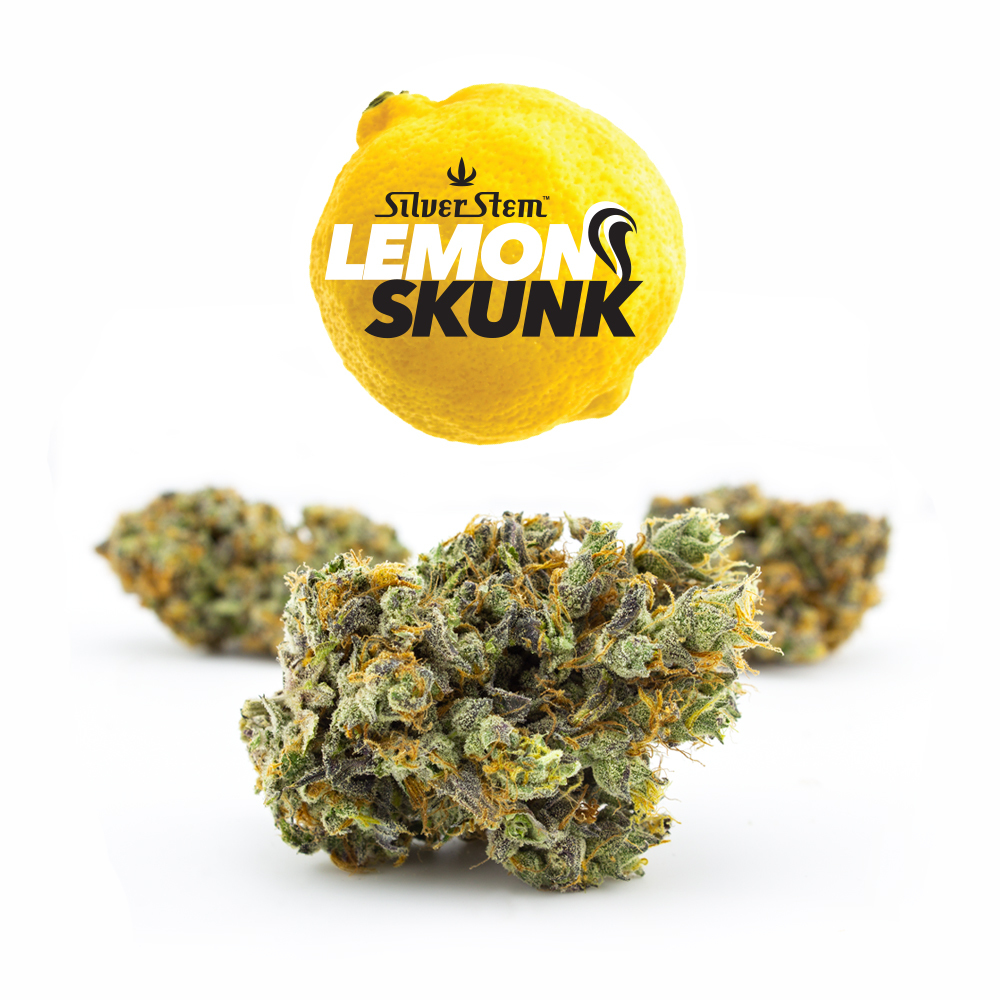 What the Consumers Say
This flower is one of the top rated products on the Silver Stem Fine Cannabis website.
Here is what the people who tried it have to say:
- Love the purple apperance. Dense Bud. Sweet taste you can really taste. Good head high. Munchies.
Kylene
- Flavor. Great Pain Relief. Great energy for cleaing. Makes me cough. really smelly. If I sat down or idled the high would get racey.
Angie
- Initial high was around 1:45hr. Focused on the eyes. Not as hungry at MTF or BD. Total lasting effects were around 2:30 - 3hr.
Dan
Effects of Lemon Skunk Strain
Lemon Skunk is known to increase creativity, induce euphoria, and be generally elevating and uplifting.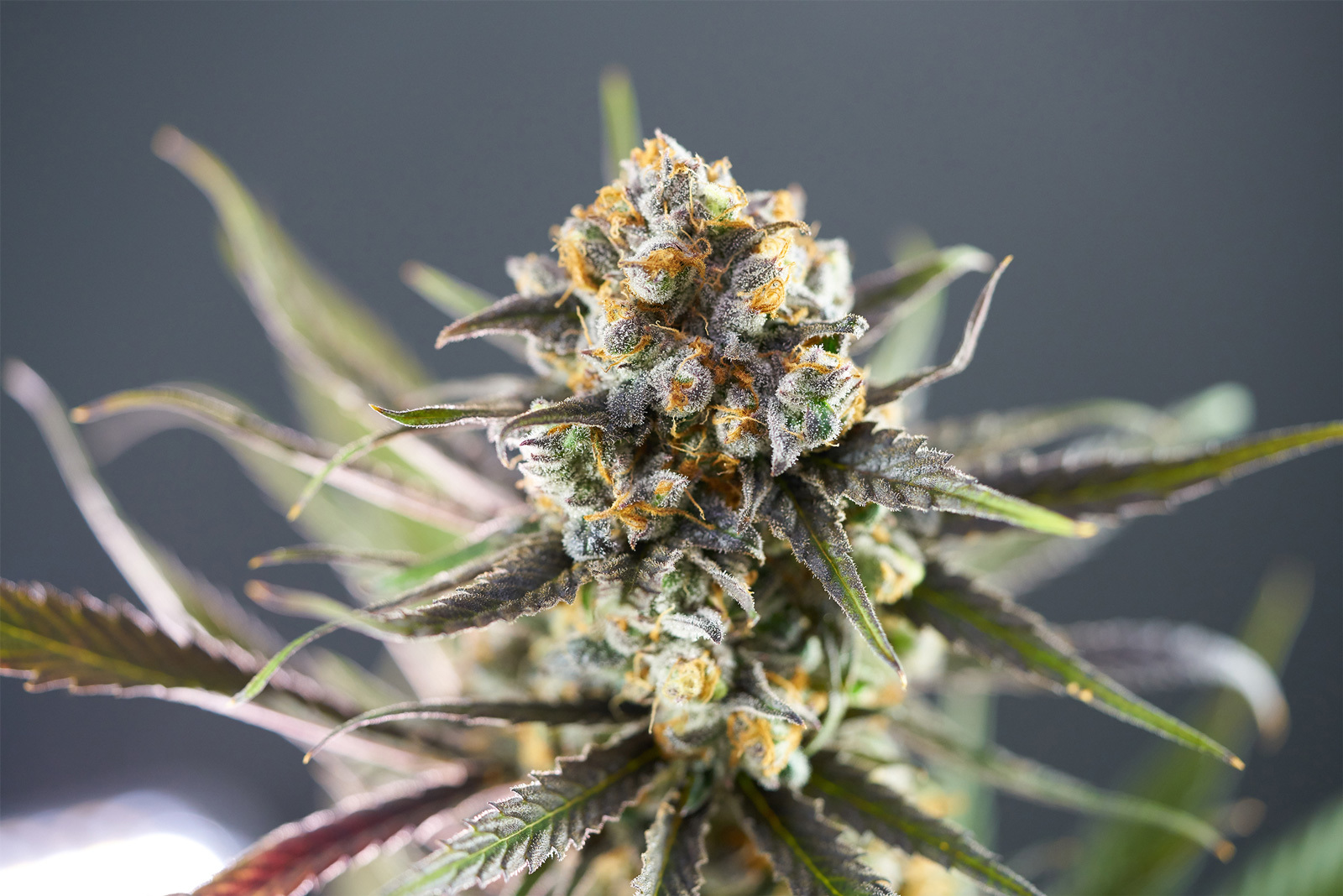 Lemon Skunk's Aroma and Terpene Profile
Let the sweet skunky aroma and tightly packed deep purple and orange flowers draw you in for an uplifting, creative, and energetic experience. Perfect for sunny days in the mountains or around town, please join us in celebrating this fan favorite!
The prevailing terpenes in Lemons Skunk flower are  
In Conclusion
Do not hesitate to try out this exclusive Silver Stem flower. Make sure to consume responsibly. And do not forget to take advantage of our numerous special deals and discounts.
Smoke only the Finest Cannabis in the State!
Pick you store and click Order Now to start shopping