Silver Stem Presents Kushtronaut Mural - New Art Object and Selfie Spot in Denver
Last Saturday, February 1st, Silver Stem unveiled a new and exciting piece of art at its Northfield dispensary.
The painting depicts an astronaut, or rather a Kushtronaut on Mars with Denver skyline on his or her mind. Whether it is a he or a she is a secret as is the name of the artist who decided to remain anonymous. Coincidentally, the Kushtronaut is facing the downtown Denver skyline, which is clearly visible from the dispensary parking lot, making the viewers guess the real reason for the reflection.
What is the Best Mural in Colorado?
The name of the mural is no secret, and it was picked as a result of an Instagram contest. We had amazing feedback with various suggestions like Neil TheGrass Tyson, Spaced Cadet, Apollo 420, and many others, and Hashtronaut caught our attention and inspired the final name - Kushtronaut. Kush is a popular cannabis variety or family that descends from the Hindu Kush mountains and has a set of particular features.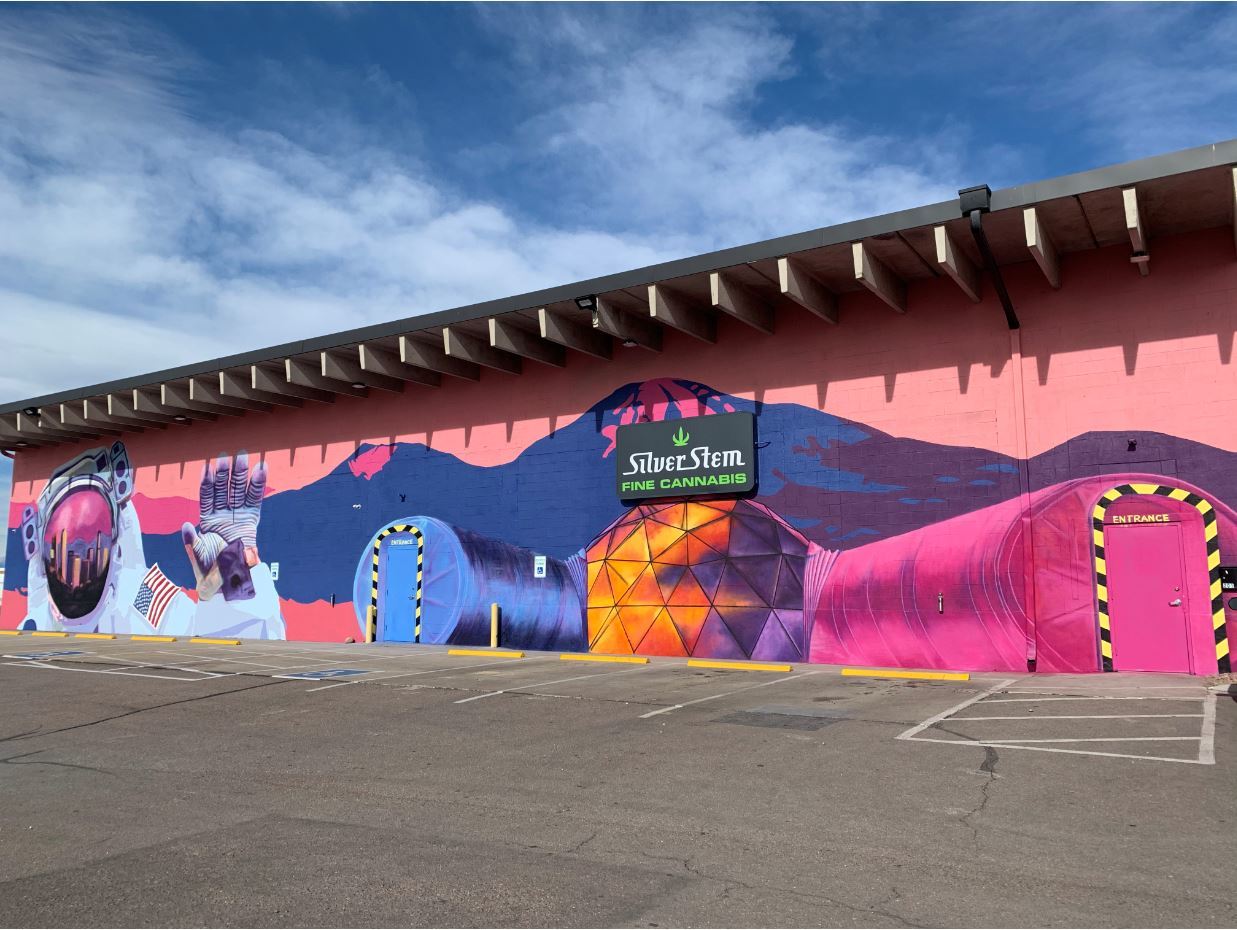 The mural is meant to draw parallels to Silver Stem's path and standing in the cannabis community. With over 10 years in the market, we were among the pioneers of the legal cannabis field in the state that was a pioneer in its own right. And now we are proud to offer customers our own high quality flower at 7 recreational and medical dispensaries throughout Colorado.
We hope the mural will become a popular attraction among Coloradans and tourists alike, no matter if you are a cannabis enthusiast or not. Stop by and get your selfie with Kushtronaut at 5275 Quebec Street, Commerce City.