Snowcone Strain Review. An Exciting Sativa
Today we are looking at another Silver Stem creation that has earned a spot among our patrons' favorites - the Snowcone strain.
Is Snow Cone Indica or Sativa? Strain Origins
Silver Stem's unique Snowcone is a phenotype of our bestseller Snowcap.
Snow Cone is a sativa-dominant hybrid designed to incorporate all the best from the indica side as well. 
Terpenes, Flavor and Appearance of Snowcone
Snowcone has a truly unique terpene profile with two surprising dominants - Ocimene and Terpinolene, with Myrcene only in the 3rd place. The strain also has smaller amounts of Limonene and Caryophyllene terpenes. 
Keep in mind that you can view the predominant terpenes for all Silver Stem strains in the Flower section.
Snowcone is known for its delicious herbal and citrusy smell with powerful spicy overtones. The buds are bright green and orange, the latter from the thick layer of long pistils. The nuggs also boast plenty of trichomes.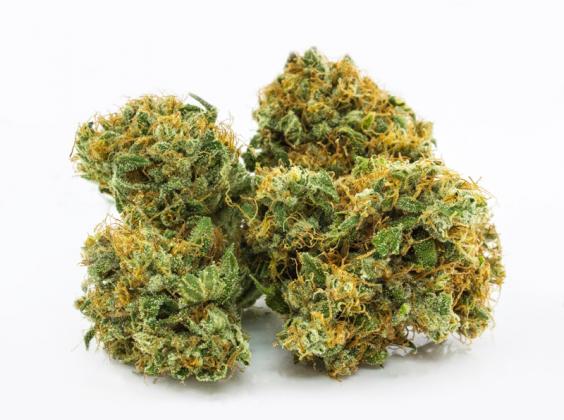 Select your dispensary and click order to navigate the menu
Potential Benefits, Type of High, Potency
The high is very cerebral and uplifting and will have you in fits of giggles in no time. Snow Cone is great for socializing but also for a fun day alone. 
This invigorating sativa may help combat boredom, fatigue, and bad mood. It also has the potential to help with symptoms of depression, chronic pain and stress.
The strain usually has a high THC percentage. Silver Stem's Snowcone showed an average of 22% THC and 0.1% CBD in the latest independent testing. The maximum recorded amount of THC was an impressive 24.1%.
Conclusion
Snowcone is a fun and exciting strain that offers a wonderful bouquet and energizing effects!
Have you tried Silver Stem's Snowcone?