Banana Cookies Strain Review. A Unique Blend of Effects and Flavors
Silver Stem is proud to present one of its most delicious strains.
Today we will be taking a closer look at one of our favorites - the Banana Cookies strain.
Is Banana Cookies Indica or Sativa? Lineage
Silver Stem's phenotype of Banana Cookies comes as a result of crossing Banana OG x Papaya, creating a wonderfully delicious combination of flavors.
Potency, Effects, and Benefits of Banana Cookies
The strain averages 20-25% THC. Silver Stem's phenotype averages around 22% with no CBD. Banana Cookies is a rather balanced hybrid in terms of effects, offering a perfect combination of relaxation and euphoria...
Banana Cookies Flavor and Smell
As soon as you crack open the jar, a burst of tropical goodness fills the room. The sweet and fruity aroma of ripe bananas dominates, complemented by subtle earthy undertones...
What Terpenes Are in Banana Cookies?
The terpene profile is dominated by Limonene. It is also rich in Beta-Caryophyllene and Myrcene terpenes.
Bud Appearance
The buds of Banana Cookies are an absolute visual treat. They are a rich green with vibrant orange hairs, reminiscent of a ripe banana peel. The trichome coverage is impressive, making the buds shimmer in the light.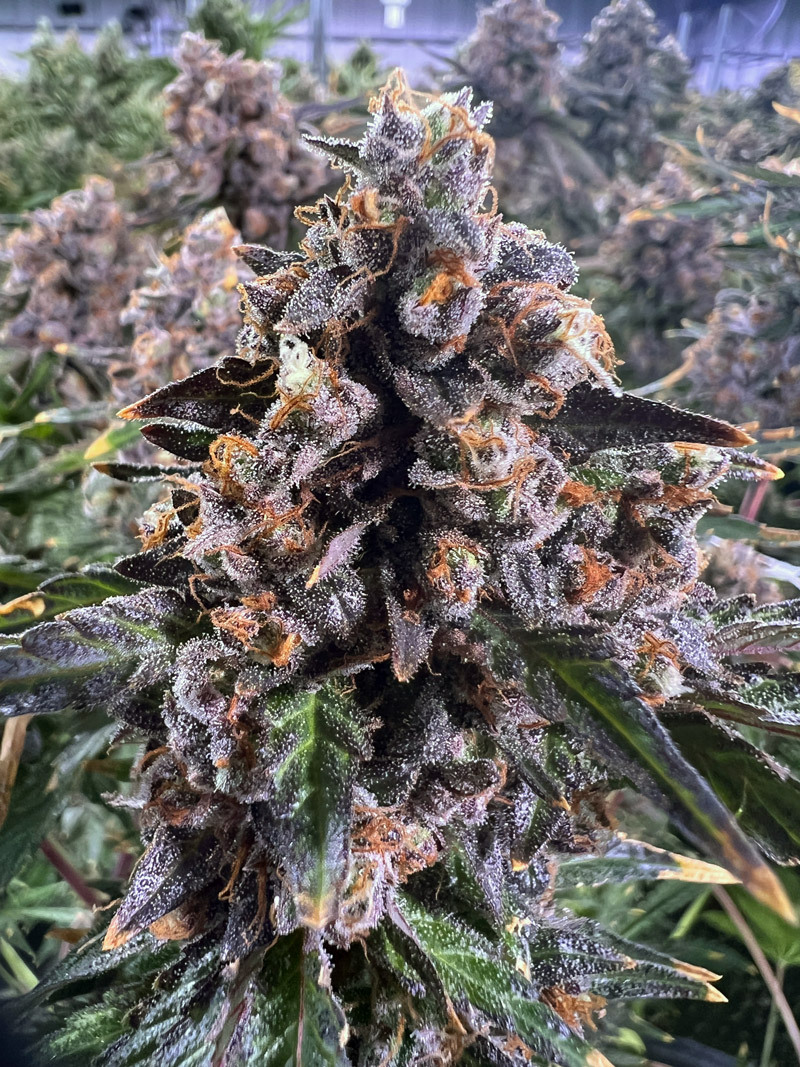 Growing Banana Cookies
The flowering takes about 9 weeks but growing the strain is very complicated and our advice - leave it to professionals.
Where to Buy Banana Cookies Strain?
If you are looking for Banana Cookies in Colorado, Silver Stem Fine Cannabis got you covered! We offer the strain in flower, popcorn, grinds, and ready to use pre-rolled joints! Check out availability and pricing by clicking Order Now for your store.
In Conclusion
Banana Cookies is a must-try strain for both recreational and medicinal users. Its unique blend of flavors and well-rounded effects make it a standout in the cannabis world. Whether you're seeking relaxation, creativity, or relief from various ailments, Banana Cookies has something to offer. Just be prepared for a tropical journey with every toke!