Phish Tour 2023. Enjoy Special Deals at Silver Stem Northfield
Join Silver Stem Fine Cannabis for a celebration of Phish Tour 2023.
This year, the famous band will once again visit Commerce City, Colorado as part of their Summer tour on August 31 - September 3. 
Phish will take to the stage at Dick's Sporting Goods Park which is located just about a mile from the Silver Stem Northfield recreational dispensary.
This August 31 - September 3, stop by 5275 Quebec St, Unit 105, Commerce City and enjoy special festival deals (to be announced soon) from our dispensary.
And if it's your first time at our Northfield dispensary - snap a photo with the Kushtronaut mural!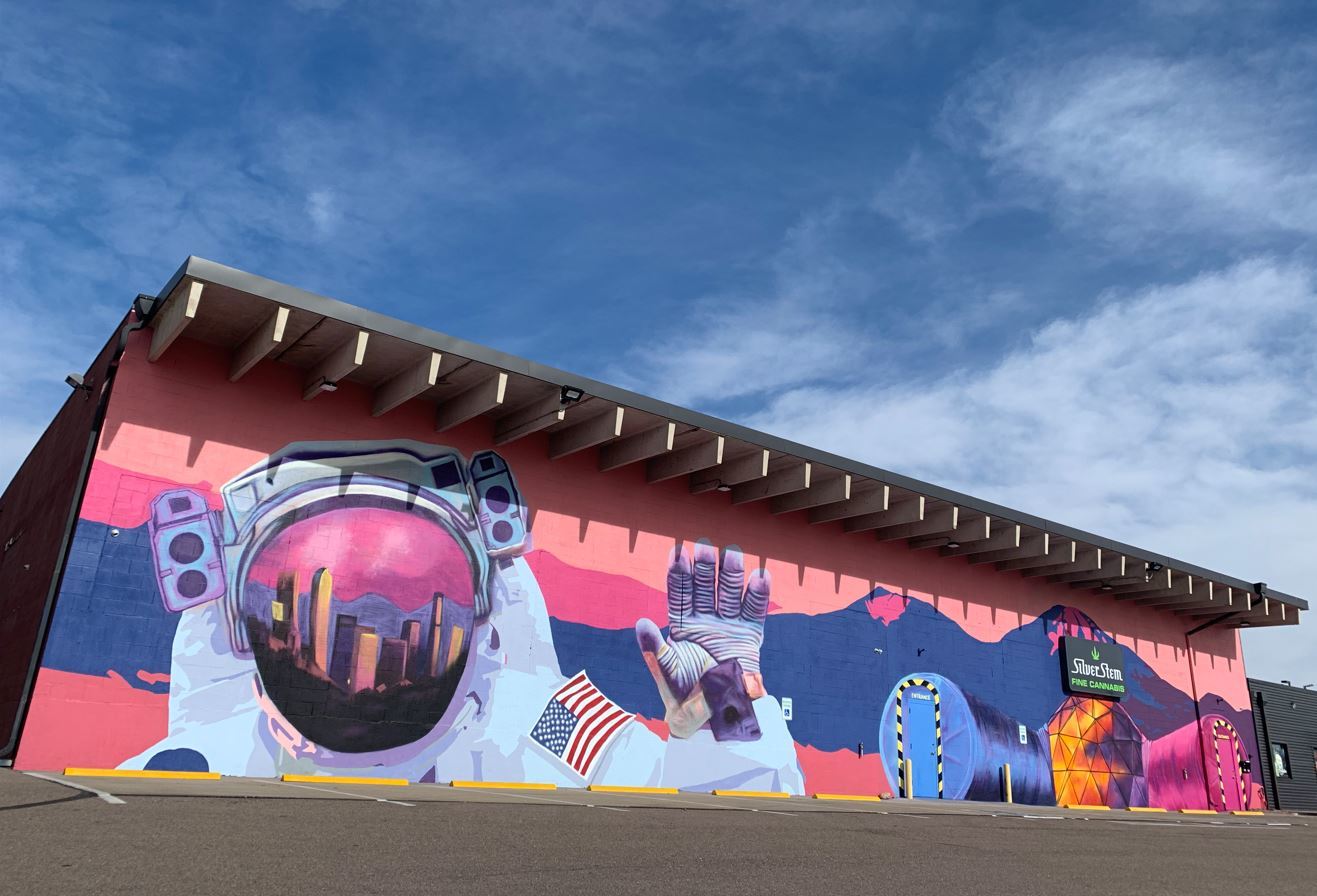 The tickets to the Phish concert are available online and cost $85-95 depending on where you want to watch from.
Last year, the attendance was almost 94,000 people.
Fun Fact: according to the Phish's fan website their logo incorporates implied numbers - it includes 4 gills and 20 bubbles - 4:20.
Phish is an American rock band that formed in Burlington, Vermont, in 1983. It is known for its creative jams, and has a huge and loyal fan base throughout the States. The band consists of guitarist Trey Anastasio, bassist Mike Gordon, drummer Jon Fishman, and keyboardist Page McConnell, all of whom perform vocals, with Anastasio being the primary lead vocalist. The band was formed by Anastasio, Gordon, Fishman and guitarist Jeff Holdsworth, who were joined by McConnell in 1985. Holdsworth departed the band in 1986, and the lineup has remained stable since.
The "jam band" incorporates various styles into their performance including funk, reggae, progressive rock, psychedelic rock, folk, country, jazz, blues, bluegrass, electronic music, and pop.