White Walker Kush Strain Review. Much More Than a Cool Name
White Walker Kush is the latest addition to our line of fine cannabis.
We strive to bring you the finest flower, and we hope our latest strain will bring you lots of joy.
What Strain is White Walker Kush?
White Walker is a name for ice creatures from the cult series Game of Thrones but it is also known among cannabis enthusiasts for a cross between Skywalker and White Widow.
Skywalker is a 50/50 hybrid with mellow effects and a pleasant aroma. White Widow is also a balanced hybrid that was created in the 1990's and is famous for its high trichome count.
The resulting product of crossbreeding these two award winning strains is White Walker Kush - a balanced hybrid that is just slightly leaning to sativa.
Select your dispensary and click order to navigate the menu
What Terpenes are in White Walker Kush? Flavor and Smell
As with most strains, Myrcene is the most predominant in the terpene profile of White Walker Kush. It provides that unmistakable skunky, pungent, and earthy smell of cannabis.
Then comes the Limonene terpene responsible for the citrusy and fruity tones of White Walker Kush.
Next on the list of predominant terpenes is Caryophyllene, responsible for spicy notes in WWK.
White Walker Kush also contains noticeable amounts of Pinene and you guessed it - it adds notes of pine trees to the whole flavor palette of the strain.
Consumers also report sweet berry like notes as well as those of coffee in this amazing strain.
White Walker Kush Appearance
White Walker Kush has tall plants, over 70 inches, with thin fan leaves of a Sativa, white colored colas and huge, mint green buds coated with bright orange trichomes - compliments of its famous parent Skywalker.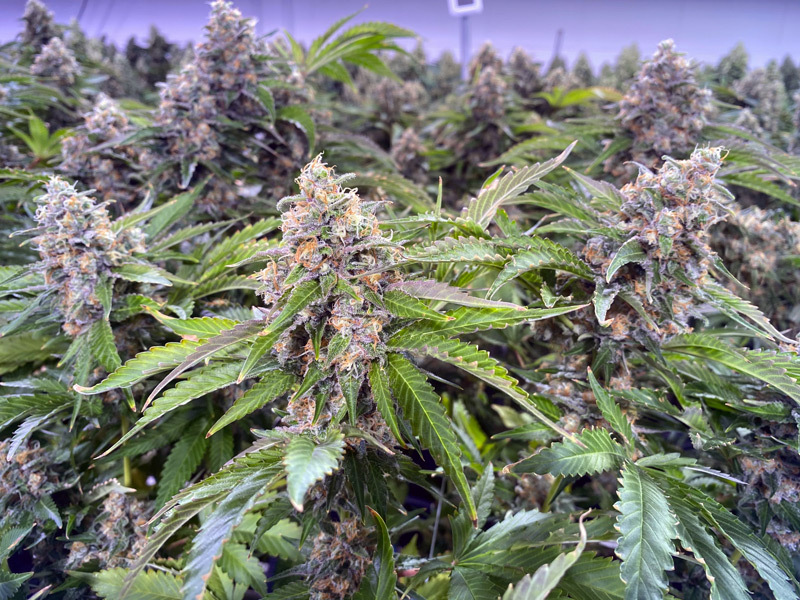 How to Grow White Walker Kush?
White Walker Kush is a quick growing strain, with huge plants and buds appearing towards flowering, which occurs in eight to ten weeks. Similar to its parent strains, it also provides a large yield - including lots of hash - while its growing difficulty is moderate and does not require advanced skills. The flower can be grown indoors as well as outdoors.
How Much THC is in White Walker Kush?
The THC percentage in the strain is not high by today's standards - around 20%. Recent testing of Silver Stem's White Walker Kush showed around 18-20% THC and just 0.03% CBD.
What Kind of High Do You Get from White Walker Kush?
Although the THC content is just about average but do not underestimate this strain. White Walker Kush is a sativa leaning hybrid but the effects feel more like those of an indica.
The cerebral high starts slowly and then builds up to a completely blissful euphoria, while keeping your head stoned but well functioning.
"Side effects" often include a great deal of munchies and couch lock.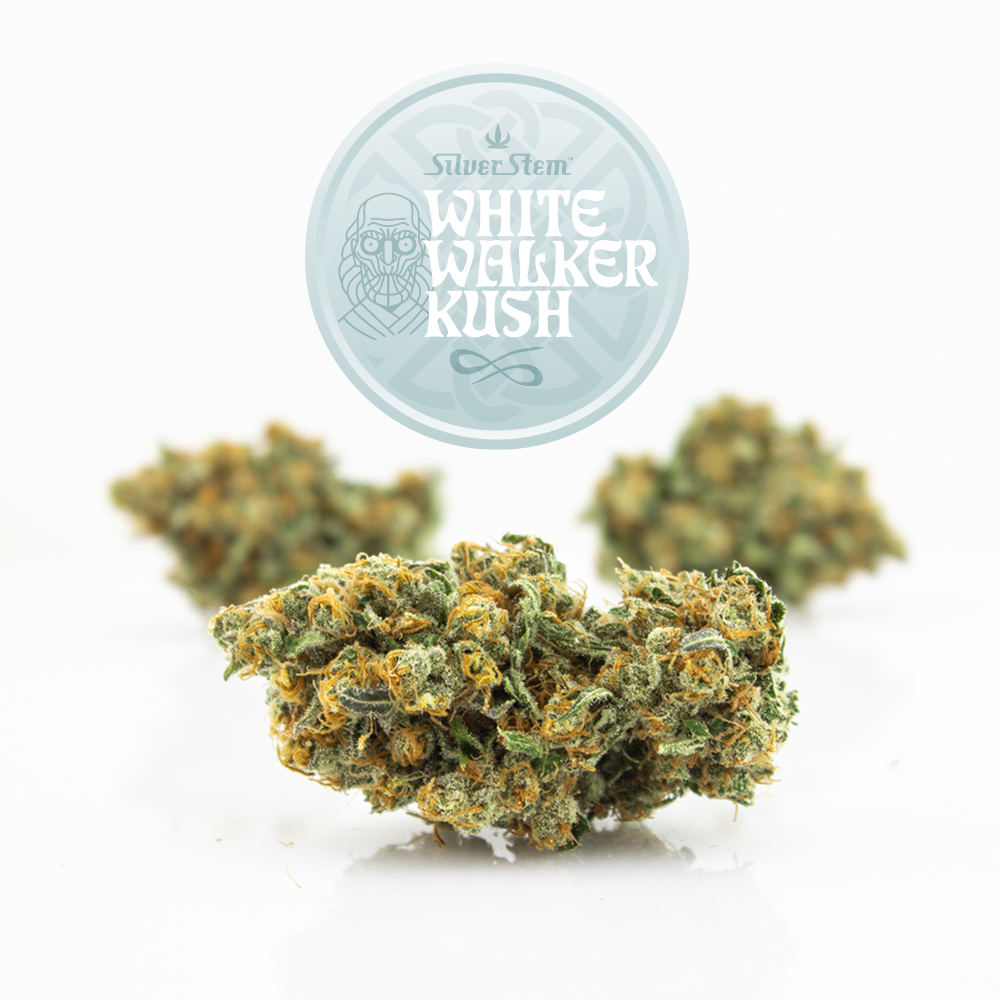 White Walker Kush Strain Effects and Benefits
If you need help fighting insomnia and getting a restful night of sleep, look no further - White Walker Kush has been reported to help with this like no other. And it will not leave you groggy in the morning.
Being an appetite booster, this strain may have the potential to help with cachexia, anorexia, and similar disorders.
White Walker Kush is also a mood elevator and may help with symptoms of chronic stress, depression, mood swings, and migraines.
Top Sum Up
White Walker Kush is a perfect hybrid that really does offer the best of both worlds.
Have you tried WWK before?