Chocolope Cannabis Strain Review. A Rare Chocolaty Sativa
If you love coffee, and enjoy a joint to go with it, you will love Chocolope!
Chocolope or as it is sometimes called D-Line is an extremely popular sativa strain. The strain has won the High Times Cannabis Cup and the High Life Cup.
Chocolope Cannabis Strain Genetics
Chocolope is a cross between Chocolate Thai and Cannalope Haze that appeared in the 1980's. 
Chocolate Thai came into the US as a part of the wave of strains pouring in during throughout 60-80's. Chocolate Thai is a landrace strain - a pure "forefather" strain so to speak that has been around for centuries that is usually named after its native or adopted region. It was famous for its dark brown color, and a unique chocolate and coffee aroma but it is very rare in its pure form since it is extremely difficult to grow and clone. Though it lives on through its "offsprings" like Chocolope and others.
Cannalope Haze was created by crossing a Mexican landrace strain and a Haze to create a powerful and almost pure sativa.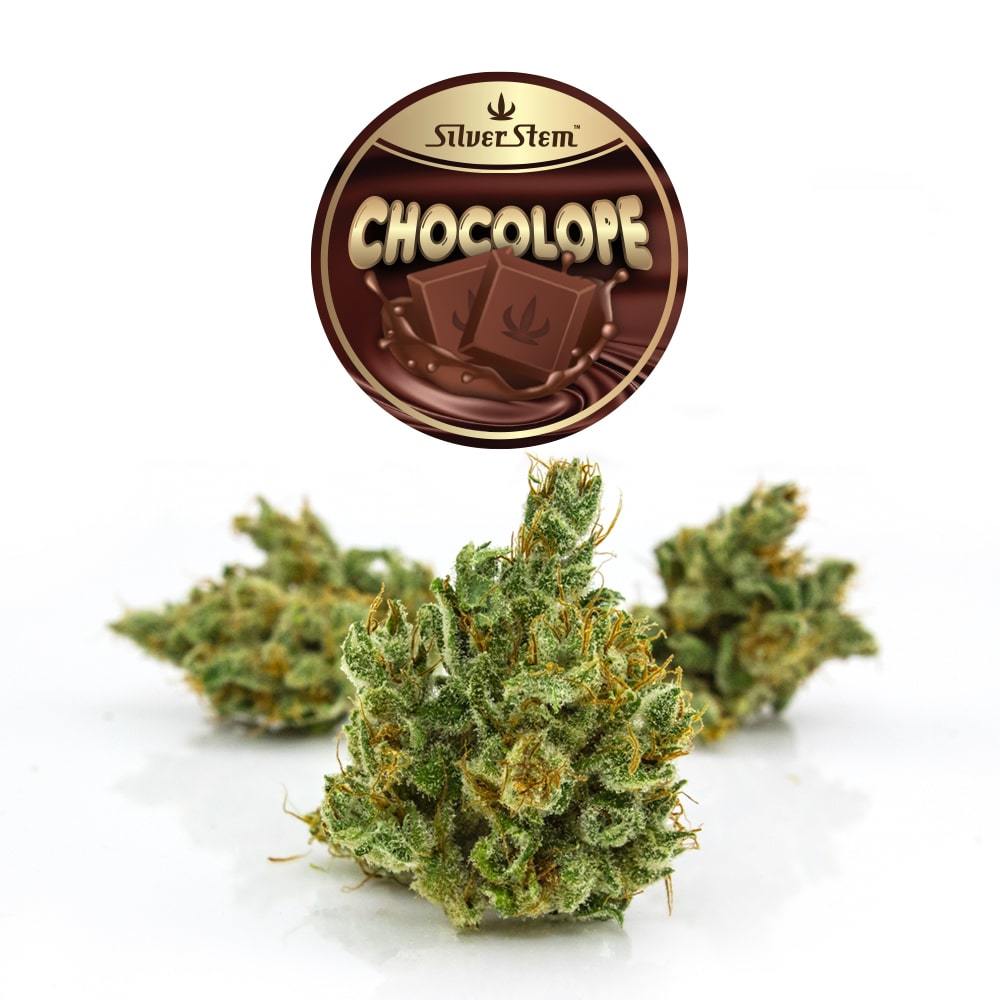 Chocolope Strain Smell and Flavor
Chocolope buds have a dank and earthy smell, which is enhanced when you light up. But Chocolate Thai's roots are probably the biggest booster for Chocolope's popularity, since chocolate is a rare flavor for cannabis. And the cacao and coffee notes paired with the melon fruit aroma, result in a mixture that is just out of this world. 
Chocolope Terpene Profile
The strain's terpene profile is prevailed by Myrcene, Caryophylenne, and Limonene which combined with flavonoids provide its exotic smell.
How to Grow Chocolope Weed Strain
Chocolope is considered a difficult strain to grow, so if you are new to the whole thing, start with something easier, like everyone's favorite Blue Dream.
The indica lineage makes Chocolope plants grow very tall, so you will need a lot of vertical space. You can grow it outdoors but then you might encounter issues with humidity and mold. The strain has a long flowering period of 10-12 weeks, thanks to its parent Chocolate Thai, which takes record-breaking 14 weeks to flower. But, it should be worth the wait as the Chocolope yield is way above average.
Chocolope Bud and Flower Appearance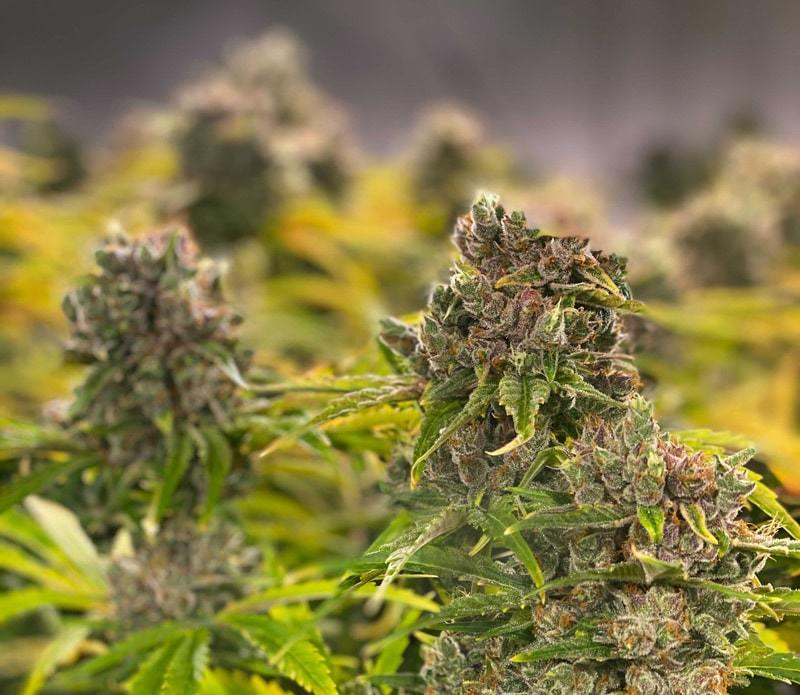 The Chocolope buds are either crystal or cone shaped, which makes it stand out among other sativas. The leaf colors range from bright to dark green with amber pistils. The large buds are often sticky from the abundance of trichomes, and the stems are very powerful, which is what's needed to support the tall and heavy plants.
How Much THC is in Chocolope strain?
Chocolope is usually not overly potent with THC percentage averaging about 20%, although Silver Stem's phenotype has tested up to 25%.
What Are Chocolope Strain's Effects and Benefits? 
Chocolope is a classic uplifting sativa. This cannabis strain will leave you elevated and in high spirits for quite some time. The head high has a quick onset, altering your mind, and setting you adrift a wave of euphoria while leaving you focused and functioning, which makes Chocolope a great day time strain.
Chocolope is one of those strains that does not cause anxiety but on the contrary, helps managing it. It is also great for stress relief and depression.
The strain has mild negative effects in the form of red eyes and slight cotton mouth.
In Conclusion
Chocolope is a popular strain among flavor connoisseurs and provides a clear cerebral high that will brighten up the day and make even mundane tasks seem fun.
You can order Chocolope and other Silver Stem flower, concentrates and infused products in our online menu.