OG Kush Strain Review. An Instant Classic
Today we'll take a closer look at one of the Northern America's classic strains.
OG Kush is a famous strain of the highest quality. It is extremely popular all over the U.S., and especially so in Colorado, California, and Florida. It is enjoyed by newbies, seasoned enthusiasts and medical marijuana patients alike. OG Kush has also been a long time favorite of numerous celebrities helping to solidify its fame even more.
It is so popular among Silver Stem patrons, that we offer it in a number of forms - flower, shake, wax, shatter, and vape cartridges.
Select your dispensary and click order to navigate the menu
OG Kush Strain Origins. Is OG Kush Indica or Sativa?
OG Kush is an indica-dominant hybrid. For the most part. The one grown by Silver Stem is leaning to it, although many find the strain more sativa leaning, which also depends on the phenotype. Its origins are not 100% clear as it often happens. Even the "OG" in it has always been a matter of numerous arguments. Most say it stands for "ocean grown" referring to the West Coast, but some believe it stands for "old gangsta". One of the main theories about the way OG Kush appeared on the scene is crossing Chem Dawg and a landrace Hindu Kush. Some accounts note that the second "ingredient" was a cross of Lemon Thai and Old World Paki Kush. Yet others claim that it came from a seed bag as a phenotype of an unknown Florida strain. Whatever they are, the strain is so robust it "gave birth" to a whole line of other crosses and phenotypes, such as Blackberry OG, Kosher Kush, GSC (formerly Girl Scout Cookies) and Headband.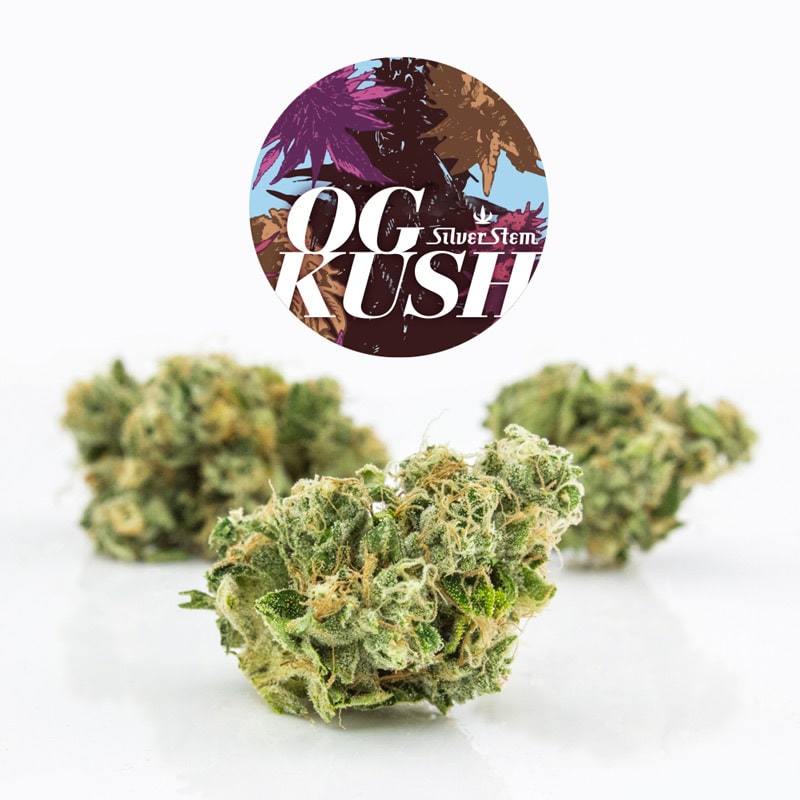 OG Kush's Smell and Flavor
OG Kush is dank! That is the first thing most people will tell you. And it is absolutely true. The smell of buds is very woody and earthy. When smoked, OG Kush is hashy, spicy and skunky with tones of citrus and diesel, leaving the pungent smell all around, which is great if you are not trying to be discreet.
OG Kush Appearance
The buds of OG Kush are bright, covered in long orange and brow hairs. The buds are dense and resinous and seem to be sprayed with trichomes. OG Kush produces one of the stickiest buds out there. The leaves are yellowish or purplish depending on the phenotype. The branches of the plant are strong and resilient.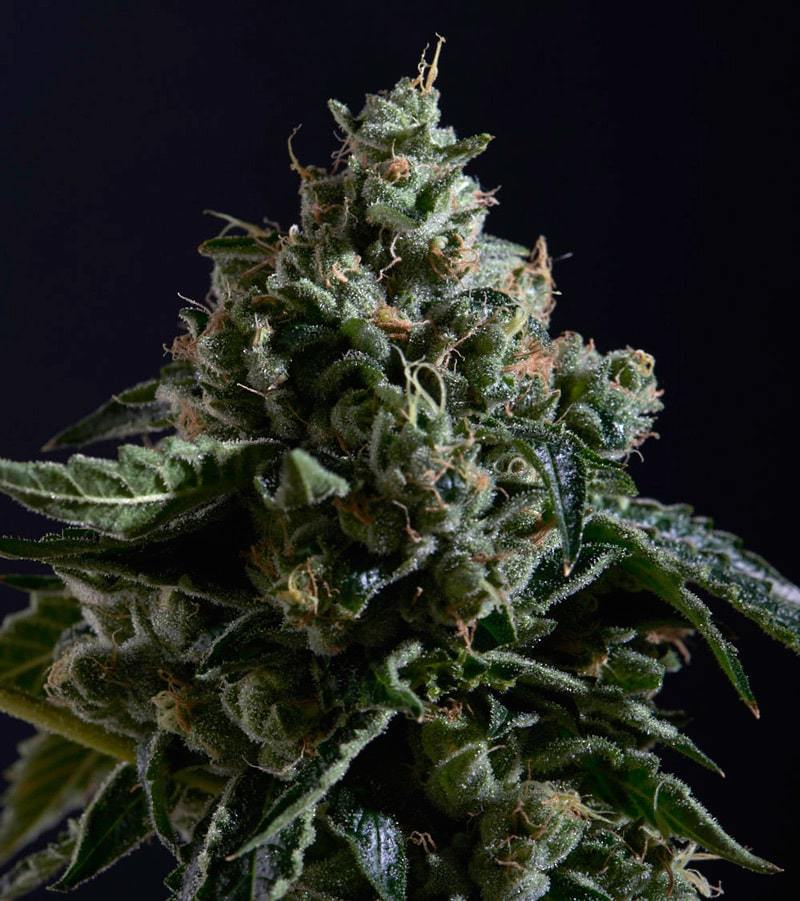 How Much THC is in OG Kush? What Terpenes Are in OG Kush?
OG Kush is a very potent strain with THC ranging anywhere from 22% to 27%. The CBD content is low, usually less than 0.5%. It is a potent strain with quick onset of effects, making it popular among medical patients and those enjoying a powerful high.
The terpene profile of OG Kush is dominated by Myrcene, Limonene, Caryophyllene and Pinene.
What Are the Effects, Side Effects and Benefits of OG Kush? 
The high is quick, and ever-changing, in a way adopting itself to the consumer's mind set. The high is not racy as it often happens with pure sativas. It is focused yet calm, slowly evolving into general elevated mood, relaxation and euphoria. It is a great companion for routine tasks as well as creative ones. If you enjoy sex while high, OG Kush is one of the top strains for it.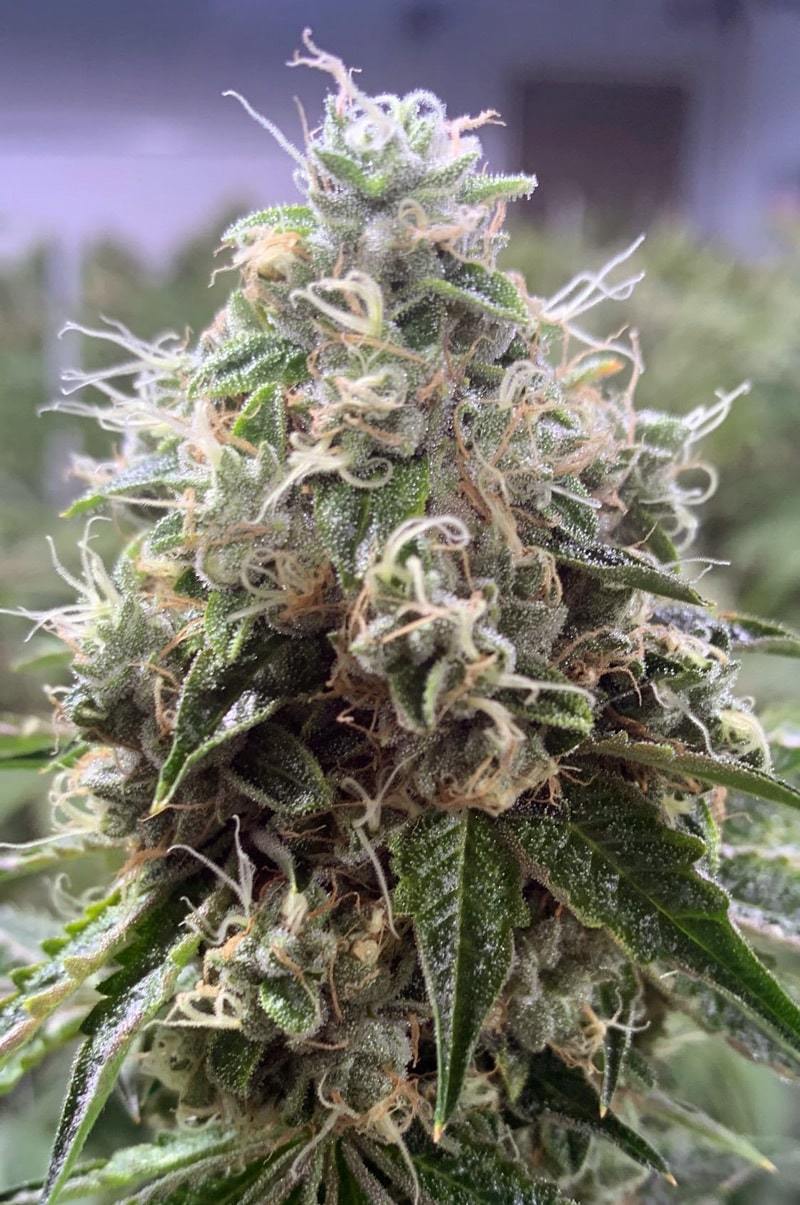 If we turn to health benefits, OG Kush has been reported to help with a variety of symptoms. It may help get you out of a funk associated with depression or mood swings. It may also help with ADD, but beware that it can also lead to paranoia if you smoke too much. OG Kush has also been reported to help with a variety of gastrointestinal disorders, lack of appetite, nausea, and so on.
OG Kush will make your eyes and mouth a bit dry, so hydrate! And also, there is a big chance of the munchies. But that is all a small price to pay for all the wonderful gifts this strain will provide you with.
Growing the OG Kush Strain
OG Kush is better suited for growing indoors, since it may be vulnerable to mildew, and various other diseases, which are always easier to control inside. The flowering takes about 8-9 weeks. If you do decide to take on a challenge of growing it outdoors, you need a SoCal climate or similar, since that is what the strain is used, but whatever you choose, if successful, the yield will be way above average.
To Sum Up
OG Kush is a relatively rare strain so if you come across it, stock up! It's a great hybrid that has taken the best from indica and sativa sides, and it is perfect for recreational and medicinal purposes.
And if you have tried OG Kush, share your experience with others!